This content contains affiliate links. When you buy through these links, we may earn an affiliate commission.
My fellow YA readers, rejoice! For many of our favorites will be at Book Riot Live this November. Now is the time to reread your favorites, and/or run to your nearest book source for the ones you haven't gotten to yet.
Below are my recommendations as to where to start — you've got everything from trauma to magic murals to Underworld stories and then some. (And a surprising amount of dancing, and not just in the ballerina book! This pleases me to no end.)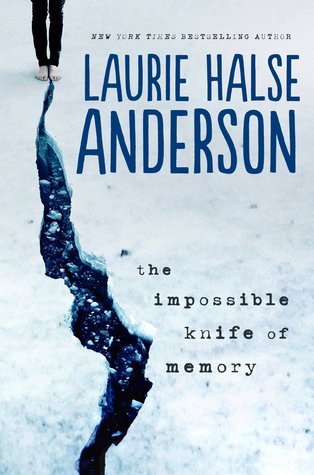 Laurie Halse Anderson: The Impossible Knife of Memory

Hayley Kincaid is trying (but mostly failing) to be an average teen. Between dealing with her father's PTSD, learning how to live in just one place, attending high school, and falling for a guy for the first time, it's tough to feel normal. This gorgeous novel looks hard at trauma, healing, and the power to change.
Sona Charaipotra (with Dhonielle Clayton): Tiny Pretty Things

Three very different, very talented students at an exclusive ballet school in Manhattan find themselves locked in a competition for pre-eminence that spirals beyond garden-variety bullying. Gigi, Bette, and June discover sides to themselves and their classmates that they never could have predicted. Tense, fascinating, and excellently plotted.
Brendan Kiely: The Gospel of Winter
Aidan Donovan's life is falling apart around him; his family is disintegrating, and the one adult he trusted has betrayed that trust. He's hoping some new friends (and maybe a new crush) will help him put the pieces back together, but they have troubles of their own. A complex, dark, and difficult look at abuse, family dysfunction, and the chance to heal.
Sarah McCarry: All Our Pretty Songs
Inspired by both the myth of Orpheus and the band Nirvana (classical and pop culture combo FTW!), All Our Pretty Songs follows lifelong friends Aurora and our unnamed narrator as they discover a world beyond our own — one that they might not be able to escape. Full of raw emotion and magic both, this is a story that goes far beyond romantic love (and is just the first of a series).
Daniel José Older: Shadowshaper
Have you ever walked by a mural and thought its eyes followed you? Sierra Santiago is finding out that sometimes, that's not just your imagination. Shadowshaper follows her adventures as she discovers a part of her heritage she never guessed at, with art and peril aplenty.
Jason Reynolds: When I Was the Greatest
Ali is doing his best to be a good kid — but everyone messes up sometimes. And when you've got friends like the brothers Noodles and Needles, trouble can find you. A story about friendship, loyalty, and family, and the way those things both conflict and intersect.