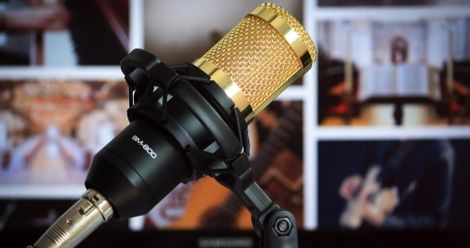 Sponsored
3 on a YA Theme: YA Audiobooks Narrated by the Author
This content contains affiliate links. When you buy through these links, we may earn an affiliate commission.
This list of YA audiobooks narrated by the author is sponsored by Disney Publishing Worldwide.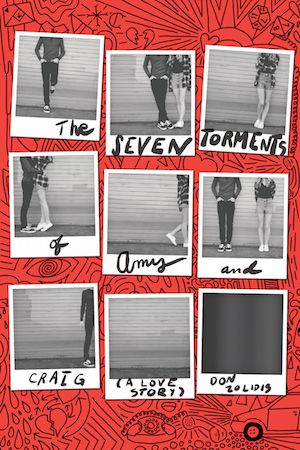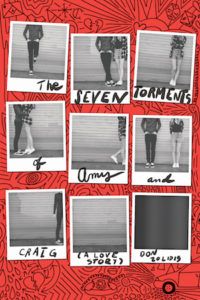 The worst thing that's ever happened to Craig is also the best: Amy. Craig and Amy should never have gotten together—Craig is a Dungeons and Dragons master with no life skills and Amy is the beautiful, fiercely intelligent student body president of their high school. Yet somehow they did…until Amy dumped him. Then got back together with him. Seven times. Seven breakups. Seven makeups. Seven of the highest lows and lowest highs. Told non-sequentially, acclaimed playwright Don Zolidis's debut novel is a brutally funny, bittersweet taste of the utterly unique and utterly universal experience of first love.
---
In addition to always having a print book or three going, I'm almost always listening to an audiobook while cooking or driving or pretending to clean my house. This year, I've been fortunate enough to listen to some really excellent YA audiobooks narrated by the author. While I have all the respect for audiobooks narrators, and there are some really excellent ones putting out amazing performances, it's really fun to listen to an author narrate their own book, knowing that you're hearing how they meant it to be read. These three are must-reads!
The Poet X by Elizabeth Acevedo
The Poet X is one of the National Book Award finalists for the Young People's Literature category this year, and for very good reason. It tells the story of Xiomara, a budding poet struggling to use her voice and meet the expectations of everyone around her. Acevedo's performance is powerful and absolutely beautiful. This is one of the few audiobooks I didn't listen to on 1.25 playback speed. I really, really wanted it to last, and I didn't dare mess with the rhythm of X's poetry.
Bonus–if you like Acevedo's performance, she also narrates the audiobook edition of Pride by Ibi Zoboi!
Long Way Down is the story of Will, who grabs a gun and gets on an elevator with the intention of avenging his brother's death. As the elevator travels downward, it opens on every floor, admitting a person in Will's life who will make him really think about what he's about to do. There's something about novels in verse read by the author that I just love, clearly. Reynolds is the perfect narrator for this book, and he'll make this two-hour audiobook seem only sixty seconds long.
This is Zusak's first novel since The Book Thief, and it's been a very long wait for many of us! It's the story of the five Dunbar brothers, narrated by the oldest, and begins on what appears to be an ordinary day when the brothers' estranged father abruptly reappears in their lives. For reasons that no one really understands, the fourth brother, Clay, agrees to help their father build a bridge. Zusak's narration is engaging, lively, and, at times, somber as the story weaves through past and present. It's a great audiobook that definitely holds a lot of crossover appeal!
Want more "3 On A YA Theme" posts? Gotcha covered.