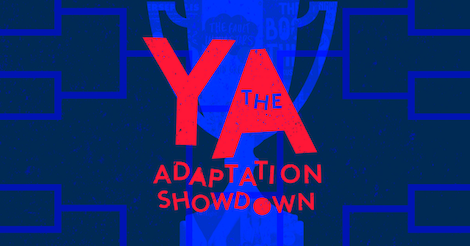 This content contains affiliate links. When you buy through these links, we may earn an affiliate commission.
Welcome to Day 4 of Book Riot's first official YA Adaptation Showdown. This week-long event invites members of the YA community to share their thoughts on two adaptations and select one as the winner of their bracket. Details about how brackets and titles were selected can be found in the official kickoff announcement for the YA Adaptation Showdown.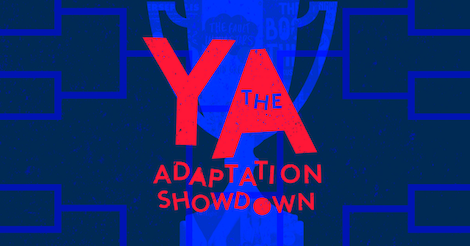 Today we crown the official YA Adaptation Showdown winner. The two contenders are Persepolis and To All The Boys I've Loved Before. Tomorrow, we'll crown the readers' choice winners, open to any and all titles adapted before September 1 of this year. Will the titles be the same? Will they be different?
Let's get started.
Nina LaCour on Persepolis vs To All The Boys I've Loved Before
Nina LaCour is the Michael L. Printz Award winning author of We Are Okay, Hold Still, Everything Leads to You and The Disenchantments. She is also the co-author, with David Levithan, of You Know Me Well. A life-long lover of books and storytelling, she is on the faculty of Hamline University's MFAC program and runs The Slow Novel Lab, an online novel writing course. She lives in the San Francisco Bay Area with her wife and daughter. You can find her on Instagram and Twitter @nina_lacour or at ninalacour.com.
____________________
I know it's a cliché, but really: This is a case of apples and oranges. A super sweet, live action romantic comedy vs an often harrowing, autobiographical animated film about the impacts of war on generations. And if the differences between them are not trouble enough, both of these films are adapted from books I love. When I taught high school, I always included Persepolis as part of my curriculum, and To All the Boys I've Loved Before is utterly charming and romantic.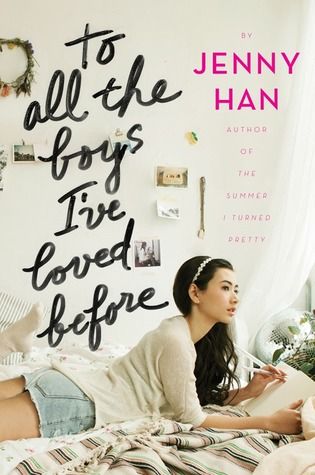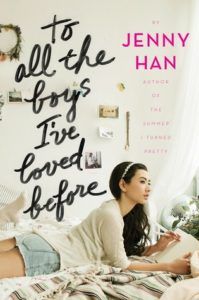 Let's get into the specifics. The films are both visually beautiful. The black and white of Persepolis, sometimes presented in smooth lines and others rough like charcoal drawings, keep the scenes striking and surprising. The production design in TATBILB is so lushly evocative of youth—take the string lights and blue-greens of Lara Jean's bedroom, for example, and the crumb-covered carpet and dim light in the spin-the-bottle scene. They are also both culturally significant. Persepolis has taught many of us more about Iran's Islamic Revolution than we ever learned in school, while TATBILB centers a trio of half-white, half Korean American sisters, allowing an Asian American girl to star in her own cinematic love story. Both films stir up real emotion, and feature great performances, and hold up on second (and third, and fourth…) viewings.
In other words, in order to made a decision—because it would not do to have you wait all this time only to have me end this with a tie—I had to come up with some ironclad criteria to guide me to the winner. And what I came up with was this: Which film does a better job of keeping the heart of the original story intact while offering the viewer the most compelling and effective narrative?
A successful adaptation is an experiment in letting go. We have to let go of how everything looks in our minds in order to accept the visions of the casting directors and production designers. We have to let go of our singular reading of the story, the magical intimacy between a person and a book. And even before all of that, a screenwriter has to let go of so much of what makes the novel what it is—so many scenes and characters and pages and plot lines. So many beautiful sentences, so many beloved moments. A good adaptation gives a film the space to breathe even when it necessitates taking out the moments that make the book special.
And one of these adaptations lets go better than the other.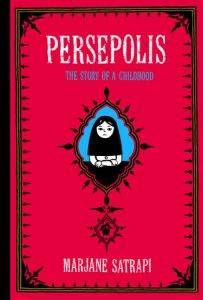 Persepolis covers so much—even more than Marjane's life from girlhood into adulthood. It gives history lessons, family heritage, and the stories of strangers whose lives touched Marjane's for a little while. I can understand why. This is the story of Satrapi's life after all, the story of her family and her peers and her country of origin. In order to tell the whole story in one film, she had to compress two graphic novels into ninety minutes, and by including as much of her story as would fit, the film takes on a rushed feeling. It loses the breathing room. We barely meet her uncle Anoosh, for example, before he is executed. He's in the film for only six minutes. The novel Persepolis ends with the heartbreaking scene of Marjane leaving for Austria, turning to find her mother collapsed and being carried away in her father's arms. But the film needs to do so much, so this sequence comes only forty minutes in and lasts for a brief moment before the film moves us on to the next one.
TATBILB, however, knows how to let go. Did I notice that there was so much less of Josh in the film version? Yes. Would I have loved to see Lara Jean as Cho Chang and Peter K. as Spider-Man? Yes, I certainly would have. And what about the chair-buying scene?! I loved that part.
But by leaving out so much, the writers gave us the gift of full immersion in the life of Lara Jean.
We get to sit around the dinner table with the Coveys, and spend so much time inside Lara Jean's adorable room, and laugh along with Kitty as she ridicules Lara Jean for her lack of social engagements on a Saturday night. We get to watch Lara Jean make up her mind to get into the hot tub. We get to find our own warmth in the sisters' hug when Margot returns home for Christmas. We get to sit with Lara Jean as she unfolds Peter K's love letters and reads them, one by one, and as she gets into her car and composes herself before driving to find him.
So, for that reason—and for the pure joy it has given so many people, including me—the winning adaptation is…To All the Boys I've Loved Before! Hooray for Lara Jean!
The YA Adaptation Showdown Winner is To All The Boys I've Loved Before!