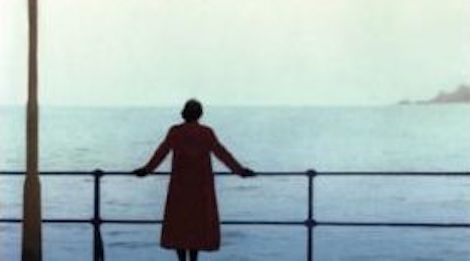 Fiction
Book Cover Trend Watch: WW2-Era Women Looking Away
This content contains affiliate links. When you buy through these links, we may earn an affiliate commission.
You've seen them on the covers of books. Sometimes they're on their own. Sometimes they're in groups or accompanied by a child or a dog. Sometimes they're walking down a road. Sometimes they're leaning on a balcony. Sometimes, they're just standing and looking…away. They are the WW2-era women looking away, and they're everywhere.
But where did they come from? How long have they been here without us realizing? In the immortal words of clickbait writing everywhere: the answers may surprise you.
WW2-Era Women Looking Away on Book Covers: Beginnings: 2008–2011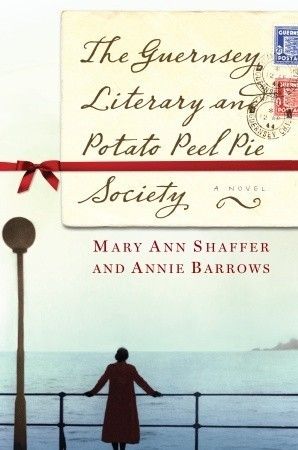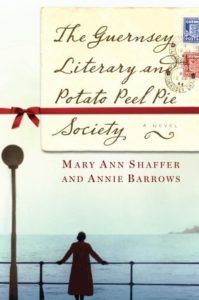 I was able to trace patient zero for this cover trend as 2008's The Guernsey Literary and Potato Peel Society.
This cover features a pensive WW2-era woman leaning on a railing at a distance from the camera. Something about a woman at this distance, photographed from a distance and with a sepia filter, suggested its 1940s timeframe.
This WW2-era woman is not only looking away but is also in silhouette. This creates a blank avatar allowing readers to imagine what she looks like and the look on her face. Even the color of her clothes is left to readers' imagination.
The next major example of this trend comes on the cover of 2011's My Brilliant Friend.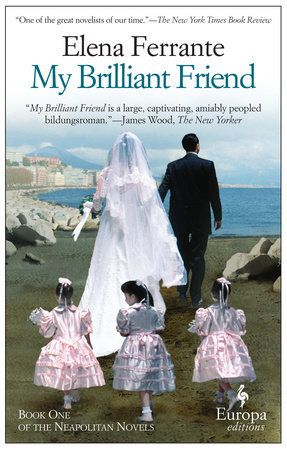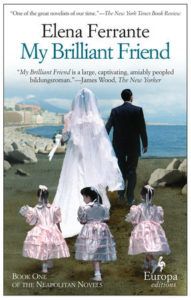 Again, the cover features a woman facing away from the camera. She's a bit closer now, wearing a wedding dress, and trailing after a man in a suit. Three young bridal attendants trail after the pair, also all facing away from the camera.
We don't know what her face looks like, or that of her companions. But we have a better sense of who she is and where she lives; the landscape and shoreline of the book's Italian setting is recognizable in the sunny image.
For a few years, there were only these two WW2-era women looking away. But these two were soon joined by more…
WW2-Era Women Looking Away on Book Covers: Gaining Steam: 2014
Perhaps the examples of these two women served to inspire these 2014 cover models to turn around and look away.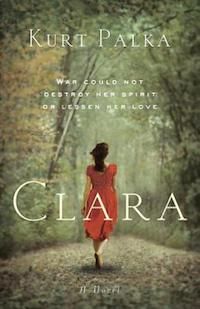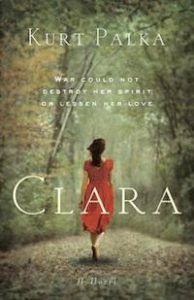 Clara is a colorful addition to this cover motif. The WW2-era woman is—as ever—looking away, though she is now striding purposefully into what looks like a forest. Seemingly freer than the woman from The Guernsey Literary and Potato Peel Society, less encumbered than the woman from My Brilliant Friend, here we see a WW2-woman walking with purpose. She is not walking away, but towards something…but what?
The cover of The Wives of Los Alamos by TaraShea Nesbit introduces a group of WW2-era woman walking away, together. This image has the vibrant hues of a colorized image, the contrast between the three women's clothing perhaps indicating something about the narrative itself.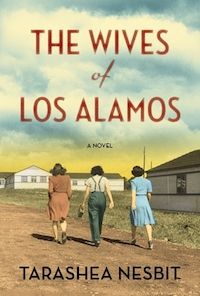 On this book cover, the WW2-era women are walking towards something specific. Not the vague fog of the Guernsey cover, nor the far-away shoreline of My Brilliant Friend. Even clearer than the forest journey of Clara, here we see three WW2-era women heading towards one very specific building.
Do four cover images make a trend? Not in isolation. But taking a look at what was to come in the next few years, we can see these four covers as setting the stage.
WW2-Era Women Looking Away on Book Covers: Catching Fire: 2016–2017
In 2016 and 2017, this cover trend started to become more apparent. The WW2-era women looking away were often walking, sometimes in silhouette and sometimes in full color. The spaces they were moving towards were now more defined; a town square, perhaps, an airfield, or the Eiffel Tower. This year's graduating class of WW2-era women looking away include Last Christmas in Paris, The Liberation, Sarah's Key, The Secrets of Flight,The Alice Network, and The Velvet Hours.






WW2-Era Women Looking Away on Book Covers: Taking Over: 2018
By 2018, there was no avoiding this cover motif. WW2-era women were walking arm-in-arm with one another, wind blowing at their knee-length skirts. They were standing at balconies, crossing bridges and train tracks, even lounging by the sea. They're here, they're looking away, and they are living their best lives.
This year's class of WW2-era women looking away were on the covers of books including Lilac Girls, Not Our Kind, The Atomic City Girls, The Girl They Left Behind, The Paris Seamstress, The Room on Rue Amélie, The Silent Woman, The Survivors, The Tattooist of Auschwitz, White Chrysanthemum, A Woman of War, and The Quality Street Girls.












WW2-Era Women Looking Away on Book Covers: Going Strong: 2019
Lest you think these women had any intention of slowing down, they are walking purposefully right into 2019 as well. WW2-era women are looking away on the covers of upcoming books including The Last Year of the War, Lost Roses, Mistress of The Ritz, Paris 7 a.m.*, Resistance Women, The Huntress, Light Over London, The Lost Girls of Paris, The Things We Cannot Say, and We Must Be Brave.










To all these women, girls, dogs, and sometimes male companions looking and/or striding away on cover images: safe journeys to you all. Given the number of titles and images referencing Paris, perhaps they are all headed for a grand meet-up there to celebrate the end of the war. Perhaps there, finally, they will be able to reveal their faces.
Until then, we salute you all!
* Note: if you zoom in on the cover for Paris 7.a.m., you will see that in fact, these women are looking towards the front of the book. Given that they are still mostly in silhouette, though, this seems like an extension of the WW2-era women looking away trend, rather than a shift to a new cover motif.
____________________
Looking for more book cover discussion? Check out our posts on 23 Book Cover Designers to Follow on Instagram and 20 Book Covers For First Half of 2019 You Need To See.
Also In This Story Stream