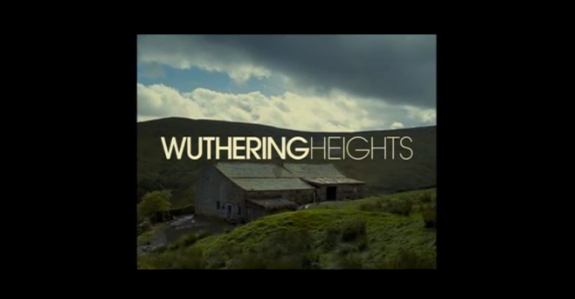 Classics
The WUTHERING HEIGHTS Trailer Rundown
Kit Steinkellner is the inventor of the Trailer Rundown, and she makes them look like so much fun that I had to try my hand at it when I discovered this trailer for a new WUTHERING HEIGHTS (it came out last year in the UK and is supposed to hit U.S. theaters sometime in October).
[youtube]https://youtu.be/hoOuB9PAVug[/youtube]
0:00 I should let you know up front that I am not a fan of this book. I can't understand why anyone on the planet thinks there is anything romantic about Heathcliff and Cathy. I find Heathcliff especially gross, and the whole thing melodramatic and sort of silly. Now that that's cleared up, here we go!
0:05 Oh, look. It's hand-held-shaky-cam-time! That's how you know it's an Academy Award-winning director. And look at all the bleak moor-type landscapes! And candles, they're using candles! This remindsmeofwaititisexactlylike the last Jane Eyre film, no?
0:13 I love that Heathcliff isn't white. This is happy-making. Wonder how Emily Bronte would feel about it. *waits for brain to stop going down rabbit holes about authorial intent and the racism of Victorian authors, etc.*
0:16 Touching heads and staring is how I show affection for people, too. Come on guys, let's touch heads! DO IT!
0:17 So there are bugs and also the male protagonist (antagonist?) likes to stare off into the distance in a creepy fashion. I'm reminded of All The Early 2000's Music Videos from Tool/A Perfect Circle/Nine Inch Nails, etc.
0:24 TWO BIRDS ARE FLYING OVER THE SAD, SAD, MOORS. THEY ARE IN NO WAY SYMBOLIC OF CATHY AND HEATHCLIFF. MOVE ON NOTHING TO SEE HERE.
0:27 Now Heathcliff is standing in the rain, alone. Combine this with the earlier Forlorn Staring Into Space Wrapped In A Blanket, and I get the feeling that this director wants me to FEEL SORRY FOR him as opposed to thinking he is an abusive sociopath. Which he is.
0:36 I also like to show the progression of time through changes in my hair.
0:40 SEE? Cathy's hair is UP now because she's a GROWN UP LADY.
0:47 I literally jumped just then. You can't just go a full 45 seconds in a one-minute trailer with no one talking and…I just…ERGH. And the wind is getting louder, which I'm sure is supposed to be ominous, but really just makes me think maybe the trailer editor breathed into the microphone a bit.
0:51 Cathy is mad at me/married to a loser/dead. I can haz moar sitting in the rain alone?
0:58 That font reminds me of all the new editions of Jane Austen and the Brontes' books that they're putting out with fancy modern covers to appeal to teenage fans of Twilight…WAIT A MINUTE. IS THAT WHAT THIS IS? No, it can't be. There's no Iron and Wine in this trailer.