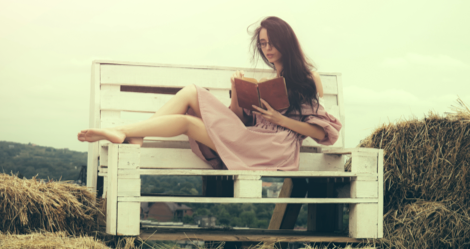 Pop Culture
What Writing About Reading Does To Your Reading
I have always loved to read, even when I was tiny. Even before I could read to myself, like so many others, my parents would read to me every night at bedtime. As I grew up, I often even preferred books to friends—until I needed an outlet for all my thoughts about my books.
As I grew up, I started writing. Essays for school, then features for magazines, copy for marketing…and finally it escalated to a point that I was even writing about writing. And finally, my life came full circle, and I started writing about reading.
Writing about reading is a gig with a great deal of appeal. Most of us who sign up for such work tend to not only do a great deal of reading, but also to have endless opinions about the things we read. Writing about them is an incredible outlet, allowing us to finally get our opinions out of our own heads, force our them onto countless strangers, and save to-be-read lists all over the world.
But with great power comes great responsibility, and it can start to get in your head.
For example, I am constantly revising my TBRs in my head to make sure I am:
Reading widely enough across genres and sub-genres
Reading deeply enough within the genre I write most about
Reading diversely across #ownvoices novels
And hey, there are some things I read for fun and truly no other reason, but they always seem to get back-burnered. (That is not to say I don't also truly love most of the other books I read. I usually do.)
Let me first say that these are principles that I feel benefit me greatly beyond just my writing—they make me a better author too, and most importantly, a better person.
But it also must be said, it puts a little pressure on an activity that used to be pure leisure.
For example, I was excited to start off the year with the final release in a beloved series. I set out to read all of the novels in the series, from debut to finale, from the beginning again, all in a row.
I got through #1, and then my plain derailed.
First, I discovered an author I admire would soon be in town for a book launch tour. I quickly secured an ARC to cram on before meeting with her for an interview.
Then, I had an opportunity to claim another ARC for a review shortly after, and I grabbed it.
Exacerbating the situation, the series is by a white male author, and as a full six-book series, at my slow-as-a-snail reading pace, that is a long stretch to trade off reading diversely for.
But perhaps it is not surprising that that cycle leads to semi-frequent burnout. When this happens, I power through any necessary deadlines, and then I shift gears. I pick up a comic book or go back to something I'm truly only reading for the joy of it (with no byline strings attached), or even just stop reading completely for a week or two.
But it never lasts long, because new exciting opportunities always crop up again. And damn, what incredible opportunities. Every time I get to sit down face to face with an author, I am just in awe of the magic that comes with writing about reading.