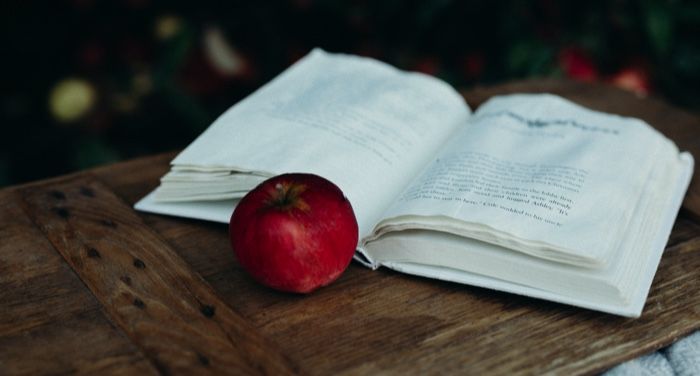 This content contains affiliate links. When you buy through these links, we may earn an affiliate commission.
A fairytale provides the form and basic building blocks a narrative can take, but the storyteller adds the meaning, chooses what to include and exclude, what to emphasize and what to make backstory. Fairytales reflect the social norms of the teller, which includes the time period they live in, their culture, their religion, etc. Since most fairytales stem from patriarchal societies, older versions are full of sexist and racist values. But modern retellers can change that, can transform a tale to reflect different social values, can push back against societal constraints. The familiarity of fairytales makes them the perfect receptacle for disruption. Readers will notice any slight change, any shift in the narrative, and a world of meaning can be put into those changes.
Take, for example, Beauty and the Beast, originally written by Gabrielle-Suzanne Barbot de Villeneuve and published in 1740, then popularized by Jeanne-Marie Leprince de Beaumont a decade later. Beaumont adapted Villeneuve's version by shortening it and including more virtue signaling. Both pieces have predecessors, of course, in the myth of "Cupid and Psyche" as well as older fairytales featuring animal transformations and marriages. In Beauty and the Beast: Classic Tales About Animal Brides and Grooms from Around the World, Dr. Maria Tatar explains some of the social contexts Beaumont put into her retelling: "Madame de Beaumont's tale attempted to steady the fears of young women, to reconcile them to the custom of arranged marriages, and to brace them for an alliance that required effacing their own desires and submitting to the will of a 'monster.'" When I taught fairytales several years ago, my college students were shocked to think about Beauty and the Beast as a tale about arranged marriages. For them, the story is about loving people no matter what they look like, and while they're not exactly wrong, they're failing to think about how young girls were often married to much older men, men they would perhaps find beastly. It's also notable that Beauty is, well, beautiful. Would the story be the same if she were as hideous as the Beast, or if their places in the story were exchanged?
Centuries later, in 1979, Angela Carter published "The Tiger's Bride" in The Bloody Chamber and Other Stories. In this retelling, Beauty's father gambles her away in a game of cards to a beast. At the end of the story, Beauty allows her tiger husband to lick away her skin and reveal her animal pelt. Carter, writing during the sexual revolution, used the frame story of Beauty and the Beast as a way to embrace women's sexuality and animal instincts.
Anytime a writer retells a fairytale, they're putting aspects of their culture and social values into the piece, whether intentional or not. I spoke to eight contemporary fairytale retellers and asked about their thoughts on how fairytales reflect social norms, and what changes they made to fairytales in their own retellings to reflect their societal values.
---
To read more about disability representation in fairytales, check out my discussion of Amanda Leduc's memoir in conjunction with an analysis of The Witcher and Pet by Akwaeke Emezi. Here are some of my LGBTQ+ fairytale recommendations, and some thoughts on why the same fairytales are told again and again and the problems with the white colonialist fairytale tradition. This look into how Nazis used fairytales to further their political agenda is disturbing and fascinating, and shows how storytellers can use fairytales to reflect their values in sinister ways.