This content contains affiliate links. When you buy through these links, we may earn an affiliate commission.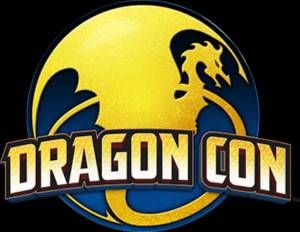 On Labor Day weekend, Atlanta hosts thousands of people from all over the world as they descend upon the city to enjoy its culture and activities. As usual, an enormous number (2016's tally: approximately 77,000) of the people who made the trek to Atlanta this year were attending the 30th annual Dragon Con pop culture, science fiction, and fantasy convention. This year, I was among the horde.
Dragon Con is positively enormous, and it swallows up much of Downtown Atlanta's already busy space with its panels, gaming sessions, readings, and workshops spread across five core hotels and AmericasMart. This year's Con featured over 400 guests, including professional authors, voice actors, animators, and game designers. Some of these were fan favorites such as William Shatner, Shinji Aramaki, Summer Glau, and Charlie Cox. Some were heroes of independent and small press media, and nearly every fandom and property that I could think of was represented. Vendors were spread across four floors of the AmericasMart buildings, and here is where I will drop the First Rule of DragonCon: make sure that you are prepared for all of the traversal necessary in conventions such as this. I did a lot of running up and down hills and stairs during the convention, and my newly 30-plus-year-old knees did not approve.
At its core, Dragon Con is a fan convention, and many of the panels are presentations were geared toward giving fans access and proximity to the work that they loved. All-night screenings on Dragon Con TV, 24-hour gaming rooms, and the Dragon Con Parade all gave fans ongoing front row seats to their particular properties even if they were unable to make their preferred panels or events. I am a reader first, and my focus at Dragon Con was meeting and talking with black creators, but there was so much more available. Between panels and presentations, I spent much of my time there gaming, locked into co-op survival game Dead of Winter and social engineering game Ultimate Werewolf. I also had to stop every five minutes and marvel at the quality of the cosplays that I witnessed.
But the sweetest part of my Dragon Con experience was finally getting to meet all of the black readers and writers that I admire. Even though I didn't get to meet everyone that I wanted to connect with–Second Rule of DragonCon: it's a madhouse, so schedule your meetups and plan accordingly–I did get to talk to two of my favorite writers, Milton Davis, author of the Meji duology, editor countless anthologies, and head of MVMedia Publishing; and L.M. Davis, author of the Shifters and Skinless series (no relation, or so they say). Milton and L.M. presented on the "Getting it Wrong and Living to Tell About It" panel, one of the three panels that caught my eye early on.
Also participating in the panel discussion was Roshani Chokshi (author of The Star Touched Queen) and A.J. Hartley (author of Steeplejack and Sekret Machines). Jean Marie Ward moderated the panel, which she referred to as the "Secret Diversity Panel," and each of the panelists talked at length about their experiences as authors at intersectional identities. Afterward, I talked to Milton and L.M., who have unique perspectives on representation in publishing because they self-publish their work. They also gave an inside view on what it's like for attending professionals who are also fans. We all were amazed by how many black attendees there were this year. There were nearly ten black people in the "Getting it Wrong" panel, which may have had 50 audience members altogether.
"Man, I was marveling at how many black people I saw this year," L.M. said. "It's great to see Black fandom becoming more comfortable in these spaces."
Milton agreed. "The number of black people attending Dragoncon and other mainstream cons have increased dramatically," he said, "but there are still a large number of black speculative fiction fans that aren't aware of them or don't attend them because of preconceived notions of what they will find. So I think it's essential that [black readers, writers, and fans] attend."
For self-publishing professionals like L.M. and Milton, attending conventions like DragonCon is an important way to get their work exposed to a wider audience.
"Cons are work for me–fun work, but work nonetheless," Milton said. "Since I'm an independent writer most people are hearing about me and my work for the first time so I spend a lot of time discussing what I write and where to find it. It is great when you run into people who have heard of you and read your work; it lets you know that the hard work is paying off."
"First and foremost, I attend these conferences as a writer and not a fan. I am there to engage with and build my audience," L.M. said. " I have had great experiences connecting with other authors and publishing industry pros through Dragon*Con. The trick is, you have to remember you are there in a professional capacity to work and do your darnedest not to get too distracted."
Milton stressed the importance of independent authors' appearances on panels: "Without a vendors table doing panels is the best way to expose people to your work…[they are] the best way to let people know that we exist and we are very good at what we do."
But even though DragonCon was work for them, they found room to be fans.
"I am a fan of a lot of the tracks at Dragon Con: the Whedonverse, the Tolkien track, the YA track. And authors are and always have been my rock stars," L.M. said. "This year, I was on a panel with a writer whom I have admired for more than a decade. Please believe, I brought her books to get them signed."
"I mostly participate on the Alternate History Track," Milton said. "The panels are very informative and well attended."
I had a blast talking to L.M. and Milton, and at DragonCon in general. That said, I was very disappointed that there was only one panel available to Steven Universe fans, and it filled up very quickly. Here I'll drop the Third Rule of DragonCon: peep the programming schedules early (use the app!) and schedule 3-5 panels that you really want to attend. Know their start times and locations, and try to arrive for them as early as possible. DragonCon can be pretty overwhelming if you're used to smaller cons, but it's also a fantastic glimpse into the kinds of amazing things that fans can do, and meeting creators that you love is no small feat.
Learn more about Milton's fiction, publishing, and anthologies at MVMedia.
Follow L.M. Davis on twitter: @lmdaviswrites and visit her blog: lmdaviswrites.wordpress.com.