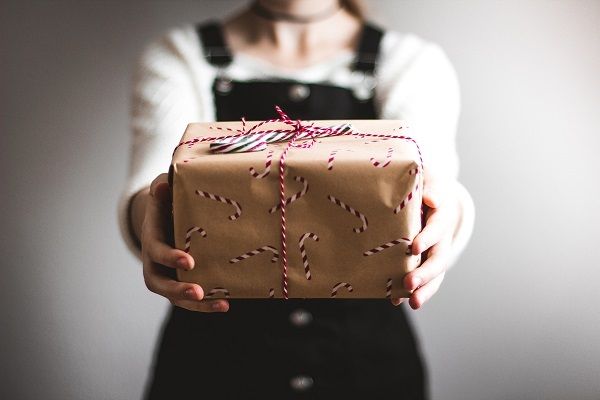 This content contains affiliate links. When you buy through these links, we may earn an affiliate commission.
Ever have someone gift you a book that was absolutely the wrong book they could have given? Maybe it's a book with bad memories, maybe it's an author you can't stand, or maybe it was just a book that left you speechless wondering "why on Earth would you pick this for me?"
Well, we have! Now that we are a month out of the giving season, it's time to sit back, relax and complain. We put together some of the books that did not fit us, were not our taste, or were just plain bad. It's a cautionary tale to consider, hey, maybe you shouldn't give that book as a gift. Here are the worst books we've gotten as gifts:
Makeup For Tweens
When I was in early high school, a friend's mom gave me a book about doing makeup. The issue wasn't that I hated makeup or anything, just the opposite. I loved makeup, and was already wearing makeup on a daily basis to school. Not only that, but by early middle school my mother had acquired the Kevyn Aucoin books Making Faces and Face Forward, both of which I combed through and modeled my more experimental looks on. I was very much into makeup.
But this tween book was super judgy, making the case that girls didn't need makeup or less is more and all that. Yes, I knew that, but makeup was already a fun way to express myself. The whole book, and having that book as a gift, made me feel supremely self-conscious. That I was now seen as someone overdone, not someone exploring their looks and identity with the aid of an eyebrow palette.
—Laura Diaz de Arce
Almost every year for the last 10–15 years, I receive a book by Nicholas Sparks, either from my grandmother or from my mother-in-law. There are several problems with this. 1. I read SFF. 2. Because I consume all the books, I have read a few of these. I do not like them at all. It confuses me that they think I will like these to the point that they give me one every year. 3. I work in a used bookstore where we literally receive thousands of Nicholas Sparks books a month. If I want Nicholas Sparks, I can have Nicholas Sparks (ahem, his books).
I know this is partly my fault. I should really tell them point blank that I don't like Nicholas Sparks. But alas, I'm too polite. Instead, I drop hints about what I'm reading lately, hoping they'll realize Nicholas Sparks isn't going to be my jam, but that doesn't seem to work.
Oddly, neither of them read Nicholas Sparks.
—Margaret Kingsbury
In my early 20s, I used to date a guy who got a huge discount on some bookshop's campaign. So he thought it was a good idea to give me one of such discounted books, because it featured vampires—I had told him once I liked reading Twilight when I was 17 years old. Needless to say, A Kiss of Shadows had nothing to do with YA, and much less with vampires in general. It turns out it was some kind of erotica mixed with supernatural creatures. I had never bad-mouthed a book before…until then.
—Laura Melgão
Look, this book is not necessarily a bad gift. I love Harry Potter. I love cooking. It makes sense. But it makes too much sense, unfortunately. I have already received this book four times (FOUR TIMES!) from family, friends, and even acquaintances, and with the holidays coming up, I'd bet money I'm about to receive my fifth copy. I've already run out of people to regift it to. And even though it's seemingly a great idea, to be honest, I haven't used it once.
—Anonymous
Despite having mostly outgrown my teen years, my parents somehow thought it was a good idea to gift me You Are SO Cursed! by Naomi Nash, which is about a Goth(™) teen who pretends she has magical powers and uses her illusions against the mean kids at school. It came out just before Twilight and fits right in with the many other hot reads for the stereotypical Hot Topic crowd. I'm sure at the time it was great (and 13-year-old me probably would've loved it) but as an adult, it felt a little silly, trivial, and over the top. If you need a good laugh or a peek down memory lane, the cover alone is worth a Google.
—Abby Hargreaves
I will confess, the books I receive as gifts tend to be pretty cool and so I will not trash them. Sometimes book recommendations can be very different, though.
My first beta reader recommended I read this one. I did, in a weekend, and was shocked and horrified. We got in a fight because they said I had read it too fast and that fantasy shouldn't be welcome escapism from the horrors of real life. Our friendship didn't last past that summer.
—Priya Sridhar