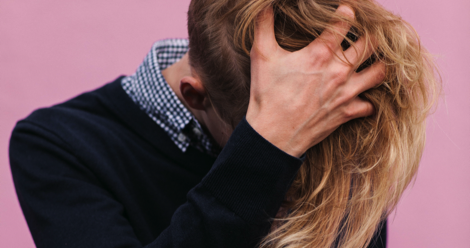 Newsletter 1
The Absolute Worst Book Recommendation I Ever Made
This content contains affiliate links. When you buy through these links, we may earn an affiliate commission.
I have always been a book lover, through reading slumps, droughts, feasts, and hours of just-one-more-page. My parents are self-identified readers, too, though my dad had a book in his hand less than my mom. My younger brother wasn't so interested. In elementary school math was by far his favorite and best subject, while I preferred English and Language Arts. Two and a half years younger, he spent his summers outside pretending stick were swords and his baby blanket a cape, while I curled up next to the air conditioner and dove into seas of fiction. Despite what my parents and I told my brother about reading, he just wasn't going for it. No matter what kind of book we offered. Until I made the worst book recommendation ever.
Harry Potter came along and, eventually, he resigned himself to reading it. And he enjoyed it. By the time the sixth book came out, my parents had to buy two copies. I certainly wasn't going to wait for someone else to finish before I could get my hands on it, and my brother, enchanted with Harry's world, was the same, if only for this one series.
He picked up a few other things here and there (a lone copy of The Ranger's Apprentice and The Godfather, which I think went untouched aside from my brother referencing the cover for a piece of art he did, stick out in my mind as sitting on his bookshelf, otherwise filled with his personal memorabilia) and occasionally enjoying school-assigned reading, but as he got older, his focus turned to video games over playing imagination.
There was nothing wrong with my brother's disinterest in reading, we just wanted him to have the same joy we did. So we continued trying—seeing if he was interested in the library's annual summer reading program (no), suggesting he read the book of the latest film adaptation (no thanks), checking to see if he'd like to do a mini-book club with me (no way), and recommending books.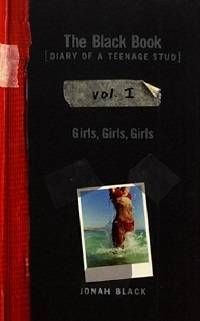 In late middle school I read The Black Book: Diary of a Teenage Stud, Vol I: Girls, Girls, Girls by Jonah Black. Jonah Black also happened to be the protagonist of this book, which I found in the fiction section at the library. It kind of blew my mind that the author was also the protagonist (had the author found journals from his youth and decided to publish them? Oh, young me was so naive), and the book was interesting (goodness! A teen boy's perspective on mostly girls? What decryption key had I stumbled upon? Sign me up!). The series ended with a twist that felt equally mind-blowing. It was probably not that impressive, but it was my first encounter with anything like it, so I was tickled.
I made a last ditch effort and made a final recommendation of the series to my brother. For the first time, he blew through the books, one after another (I don't doubt the premise of this New York Times article had something to do with it). My mom, whose memory is self-admittedly bad, recalls the fervor with which he read these books even to this day.
And then came the twist.
He was not pleased. Betrayed by the novels he'd grown to trust, he swore he would never read again. I tried a few times after this to get him to read something. A particular book that reflected his own personal situation when he was twenty-one came to my attention in January 2016. I sent him the book as a gift. Then, I messaged him to emphasize it wasn't meant to be a lecture in book form, but a place to find empathy. Despite asking my mom to encourage him to read it, he never read the book. And I never saw him pick up another book, either.
I had ruined my brother's love for reading with a single series. Without a doubt, this is the worst book recommendation I've ever made. What a drag.
He passed away in a car crash in July 2016. I regret that he never found the same comfort in reading that we all do. Though I've written in defense of non-readers in the past, it was difficult to watch my brother struggle in so many aspects of his life without knowing that he had books—and characters who could empathize or reflect the challenges he had—to turn to. I don't know if I regret recommending that one series to him. Did I offer him a few precious moments of joy before the big reveal that ruined it all? Or did I truly destroy his love of reading by not knowing him well enough to realize the ending would upset him to that degree?
We often forget, for all we talk about it, of the power of books. Frequently, we discuss how books are affirming, are life-altering, and can change its readers' views and opinions. But what about those books that are negating, are life-shattering, and destroy our comfort? Are these books the same? Do we truly consider the impact of a recommended book? What happens when we make a truly bad book recommendation?
I'll leave those questions for my brother.
Save