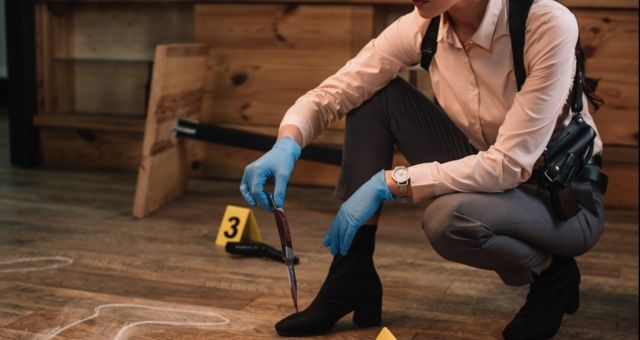 Critical Linking
World's First Crime Book In Verse: Critical Linking, September 30, 2019
Critical Linking, a daily roundup of the most interesting bookish links from around the web is sponsored by The Hanged Man and the Fortune Teller by Lucy Banks, from Amberjack Publishing.

---
"A former intelligence analyst has written the world's first crime book – entirely in verse.
Dumbarton poet Stephen Watt has written his fourth poetry collection, 'Fairy Rock', which is due to be published by Red Squirrel Press.
It launched at Bloody Scotland crime writing festival in Stirling over the weekend.
Stephen said: "There was a competition towards the end of 2017 by Red Squirrel Press and The Scottish Writers Centre calling for writers to tweet their pitches in return for a poetry pamphlet.
'I came up with the idea of a collection of crime poetry, with the underbelly of Glasgow brought to life in verse for the first time – and it won.'"
---
"Ancient religious texts including a 1,000-year old Hebrew Bible have been digitised and made available online for free by the British Library after help from a British Jewish philanthropist.
The collection, called 'Discovering Sacred Texts,' is an extraordinary selection of manuscripts, books, scrolls and scriptures that allows anyone with an internet connection to explore the sacred texts of the world's major faiths."
So many amazing collection have been digitized!
---
We're excited to announce that Yaa Gyasi, the bestselling author of Homegoing, has written a new novel to be published in July 2020.

TRANSCENDENT KINGDOM is the story of a family from Ghana that struggles to assimilate to small-town life in Alabama. pic.twitter.com/PluNGwDBLY

— Alfred A. Knopf (@AAKnopf) September 26, 2019