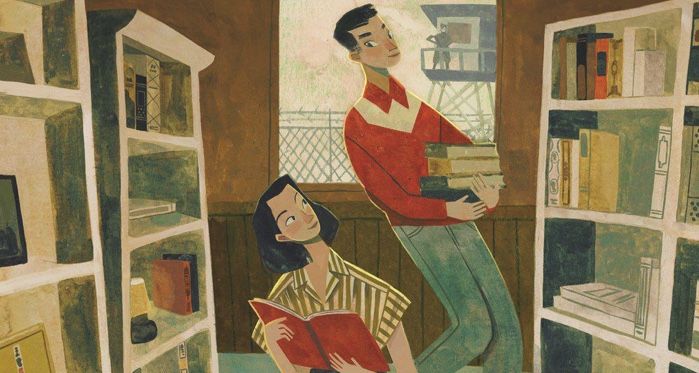 Lists
8 Captivating World War II Books about Books and Libraries
This content contains affiliate links. When you buy through these links, we may earn an affiliate commission.
World War II might be the most written-about period in literature. Within this subgenre (because at this point, I believe it can be well and truly considered a specific subgenre of historical fiction), there is another… sub-subgenre? Mini genre? That is, World War II books about books. Whether they are set in libraries or bookstores, whether they star book lovers, booksellers, or librarians, there are many books set during World War II and immediately afterwards are, in essence, love letters to the written word.
There are some problems with the abundance of World War II fiction, as illustrated in this excellent article by fellow Rioter Senjuti Patra. One that stands out to me is that it is largely Eurocentric and white. This has begun to change: think Sisters in Arms by Kaia Alderson, or When the Emperor Was Divine by Julie Otsuka. However, the subgenre as a whole is still so white as to be blinding. I don't suppose that authors of color aren't writing about this period, so I have to wonder about the publishing industry's reception. More to the point here: if finding books set in World War II by authors of color was difficult, finding books about books set in, or during, or around World War II by authors of color was painful. After hours of research, I could only find three.
Hopefully, next time I put together one such list it won't take hours of research, and more voices will be highlighted.
Bonus
Would you like to read more books about WWII? What about more books about books?