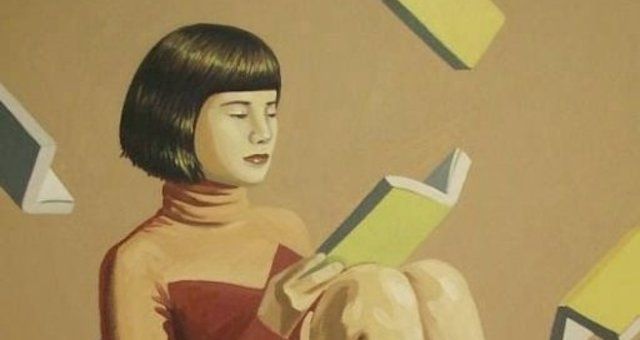 In Translation
How (and Why) We're Celebrating 'World Kid Lit Month' in 2019
This content contains affiliate links. When you buy through these links, we may earn an affiliate commission.
Translations have always been a part of children's literature. Hans Christian Andersen's fairy tales were translations. Pippi Longstocking, Asterix, and The Little Prince are among the world's most popular children's titles—in their originals and in translation. But while English language children's literature boomed at the beginning of this century, the space for new and genre-shaking translations shrank. Translated titles for young readers do continue to appear, of course. But they often adhere to English language publishing conventions, and most come from Western Europe.
Yet in the last few years, publishers have turned with renewed interest to diverse children's literature in translation. Many new kidlit imprints have launched with a focus on international literature. The publishers are as diverse as Pushkin Press, Archipelago, Seven Stories, and Amazon Crossing. To encourage this process, in September 2016, book activists launched the first "World Kid Literature Month."
All through the month, we celebrate and promote literature for young readers in translation—particularly from beyond Europe.
How (and Why) to Celebrate #WorldKidLit Month
This year's #WorldKidLit Month is being headed up by translator Ruth Ahmedzai Kemp, who's translated books for young readers from German, Russian, and Arabic.
She's put together eight ways to celebrate over at the World Kid Lit blog. They include: reading more kidlit from around the world; making a kidlit map; creating a "book in a jar" for a translated title; and doing some kidlit cookery. For teachers, she has suggestions on integrating world literature into the curriculum.
Other organizers include Avery Udagawa, who translates from Japanese; Helen Wang, who translates from Chinese; and Lawrence Schimel, who translates from and into Spanish.
Indeed, there are a growing number of literary translators who are keenly interested in literature for young people.
"I think the attitude of publishers towards children's literature in translation is changing," said Arabic translator Sawad Hussain, who recently published her first co-translated middle grade novel.
Hussain praised the work of small publishers. She added: "Having said that, the 'big five' publishers need to do more to include translated kid lit on their lists, and also make themselves more open to receiving submissions."
Why do translated books matter?
German and Spanish literary translator Claire Storey is another World Kid Lit Month supporter. She recently answered the question: "Why are world books and books in translation so important for children?"
Storey writes: "If we want our kids to be world citizens and have empathy for other people, we need to talk to them about sensitive subjects, including war and race. Books can be that springboard to open a conversation and help our children to understand the world around them."
Hussain added another reason.
"Also, it's really important for young readers to see themselves in the stories they are reading. Growing up, I used to devour Beverly Cleary's books, the Encyclopedia Brown series, Babysitter's club, Sweet Valley High etc… But I never saw myself as a brown girl in them. I never understood the impact of that until much later in life."