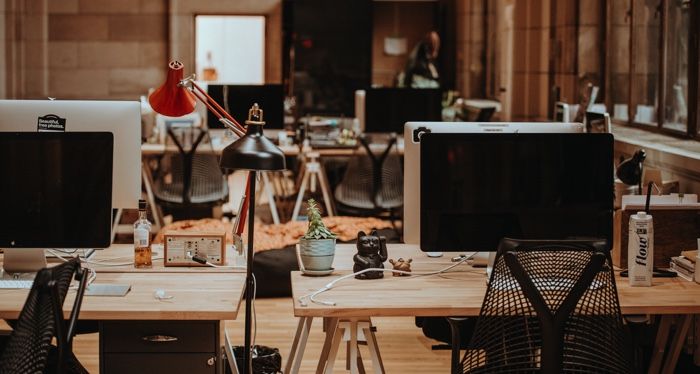 Lists
12 Great Workplace Fantasy Novels to Maintain a Magical Outlook
This content contains affiliate links. When you buy through these links, we may earn an affiliate commission.
Does your magical employment involve spreadsheets, scheduling, emails, and a corporate management structure? If so, you may be in a workplace fantasy novel. Now, workplace fiction or corporate fiction is an interesting sub-genre that places characters in a modern office setting. I argue workplace fantasy novels are an extension of the sub-genre where office work is a crucial component of fantasy plots. Although workplace fantasy is not a technical sub-genre, I will use the term as a catchall for books with office magic.
An Argument for the Term Workplace Fantasy
When office work became a larger part of everyday life, authors began to play with corporate structure in fantasy. As a young professional, I spend many an hour getting up close and personal with Microsoft Office Suite. I can vouch for the veracity of the office work in the below novels. Honestly, I am not surprised many fantasy authors familiar with bureaucracy decide to combine the two. It feels natural that there would be at least a dozen fantastical offices.
Workplace Fantasy for the Powered, the Paranormal, and the Undead
A Superhero's administrative support structure. The office politics of a paranormal workplace. Vocations for the undead. The following books all use a typical office setting as a base for their workplace fantasy novels.
Excel for the Extraordinary
Paranormal Pencil Pushers
Admin in the Afterlife
So, Workplace Fantasy?
As a lover of myth, I appreciate adaptations of old creatures in fantasy. But, as a modern office employee, I enjoy relating to excel flow and the tone of workplace correspondence. Fantasy is notorious for putting magic in familiar spaces from workplace fantasy, to dark academia, to magic boarding schools. Ultimately, workplace fantasy sprinkles something special on life's Outlook.