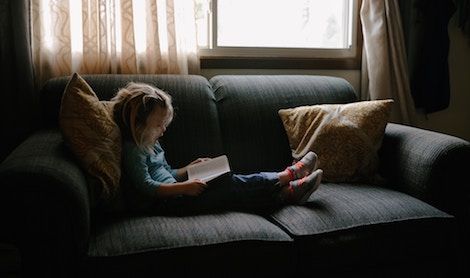 Children's
Being Quiet: 7 Mostly-Wordless Picture Books
This content contains affiliate links. When you buy through these links, we may earn an affiliate commission.
There is something really meaningful about a wordless picture book. The openness of the art encourages the use of imagination and whimsy, encouraging discussion between parents and child. I love how these books promote reading comprehension and the act of storytelling. Weaving a tale together is a wonderful experience—and kids already love providing input on stories even when the story is already fully formed.

Another important aspect of wordless picture books is that many of these are about shy or lonely children, those who don't live in worlds of chatter. It's important for quieter children to see themselves and their experiences represented, and many of the following do exactly that. Once you've read these and got a storytelling vibe between you, here are suggestions for great read alouds to share.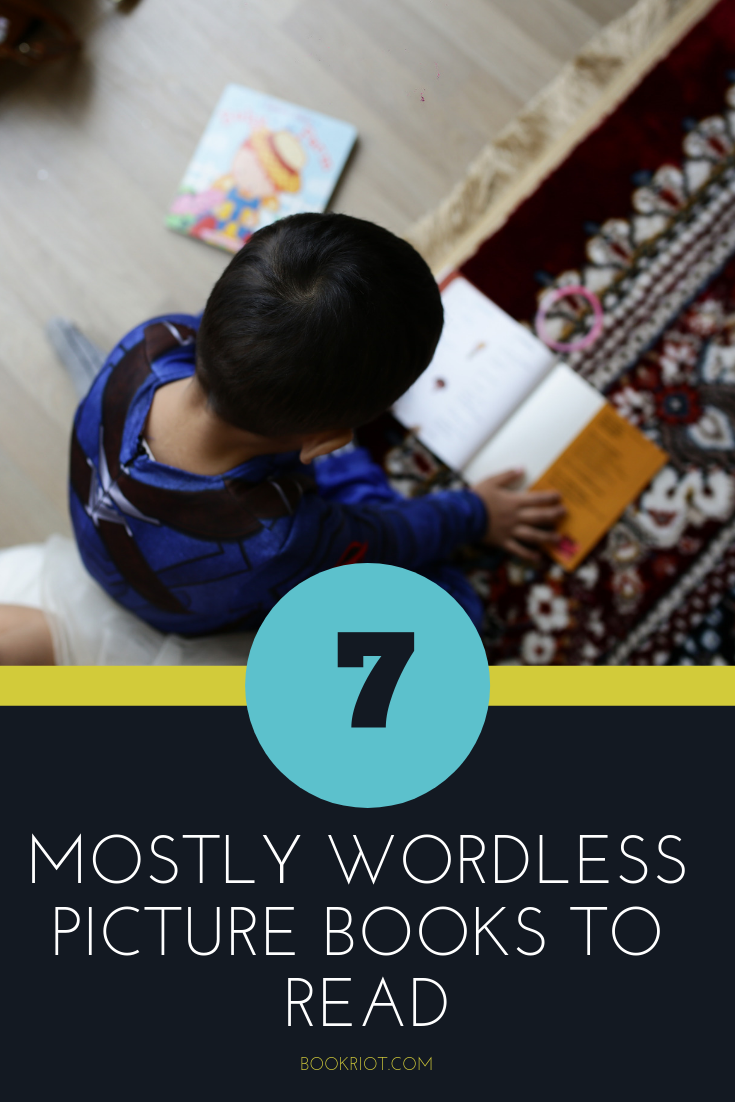 Another by Christian Robinson
A girl and her cat go to sleep and find themselves in another world—one inhabited by a mirror image of her and the cat. Robinson's illustrations are gorgeously whimsical as ever, and this gently odd story will for sure get kids chatting.

Journey by Aaron
Becker
A lonely young girl draws a magic door on her wall and walks through with her red marker still in hand. She'll have to face off against an evil emperor in these adventure-filled pages. A Caldecott-nominated book about friendship and hard work.
A shy little girl has just moved to a new home and can't bring herself to make friends with the neighbourhood kids. Lam's collage art is gorgeous as always (I'm a huge fan), and the story stayed with me long after. I can't tell you enough about how much I love this book—from the breathtaking art to the heartwarming story, I'm all in.
Meow by Victoria Ying
An adorable, bored little kitten can't find anyone to play. Dad is making pasta, Mom is gardening and Sister Kitten is reading in a comfy chair. Our main kitten, frustrated, causes yarn-related hijinks. The only word in this is 'meow', and it will make for fun back-and-forth discussions about what each 'meow' might stand-in for.
Float by Daniel
Miyares
A little boy makes a paper boat and takes it out on a rainy day, setting off a chain of events. The monochromatic art is beautiful, and it makes rainy days look a lot funner than I personally believe them to be.
What sorts of things happen after a child goes to bed at night? This lovely dreamscape of a book shows people going to work, falling in love, eating dinner, gazing up at the stars, and much more. I love how full the pages are, each figure providing a snippet of a story that can be unpacked and expanded.
A boy stands in the outfield for his moment to catch the ball. As he waits, he nervously imagines all the ways that this moment could go wrong. A beautiful, relatable story.
Do you have any beloved wordless picture books to add? These are just some of my favourites, but there are plenty of wonderful options out there. Let me know if I missed any of your beloveds in the comments!
And check out our new podcast Kidlit These Days for all things children's books!