This content contains affiliate links. When you buy through these links, we may earn an affiliate commission.
Who says picture books are just for kids? In the hands of someone gifted at telling a story through images, a wordless novel can be just as compelling as a traditional text-based one.
These three wordless graphic novels demonstrate this amply. All are action-packed and political. They tackle inequality and injustice while commenting (wordlessly) on race relations. Admittedly, these plots aren't hugely sophisticated and full of moral complexity. But really, you're here for the art. And the art is incredible.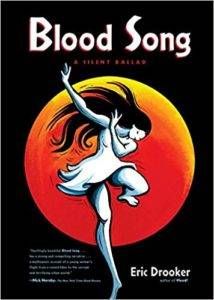 Drooker is an impressively accomplished guy. He's done about a million New Yorker covers, his animation was the best part of the 2010 Ginsberg movie Howl, and his graphic novels are memorable and moving.
Blood Song, like Drooker's also fantastic Flood!, is a "novel in pictures." Each color feels very deliberately chosen to set a particular mood. The drawings of the experience of hearing music—almost like fire pouring out of a saxophone—are especially lovely. And there's a striking contrast between the scenes set in an island village and those in a large city. The main character flees her village when it's attacked by military forces. After arriving in a foreign land, she falls in love with a saxophonist, who's unfairly arrested. Her attempts to forge a home amidst these circumstances become the beating heart of the story.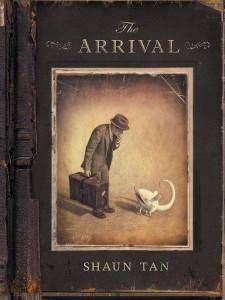 Like Blood Song, The Arrival centers on the displacement of a nameless person. The Arrival tells a familiar story of a stranger in a strange land, but the artwork is so original that this immigrant's tale feels fresh. For instance, foods and pets don't resemble anything specific we've seen before, and yet they're recognizably foods and pets. It's a clever way of bringing home the sensory complications of being a new arrival. It's also a good fit for a message about compassion and humanity in relationships between newcomers and long-term residents.
Apart from its originality, Tan's art is just stunningly beautiful. There's a sepia tinge to the color scheme as well as lavish attention to detail, so that each page evokes a sense of wonder. The book feels like an intricate, lovingly animated movie.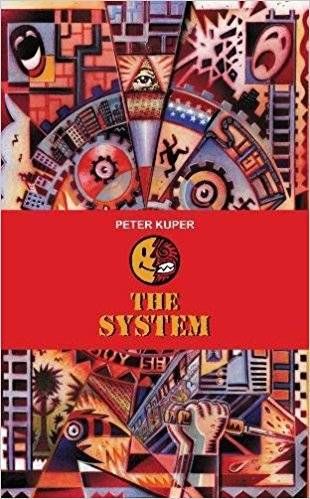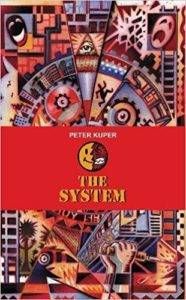 It's a bit harder to follow the storyline of The System. But this is partly related to its narrative ambition, as it follows multiple New Yorkers through dysfunction: racism, corruption, poverty, and violence. This feels a little like the overarching story arc of The Wire, or that excellent "New York, I Love You" episode of Master of None. The interconnected stories treat the city as a sort of ecosystem, where varied characters' actions affect each other in surprising ways. They also demonstrate just how interesting all these residents are, especially those who don't normally get their stories told.
The book cheats a little when it comes to wordlessness. While most panels are entirely free of text, newspaper articles appear at several key points to help explain the story. But the star here isn't the narrative, it's the art. The panels feel painterly, with vivid colors and smudged outlines that keep things from looking fussy. There's so much texture in each panel.