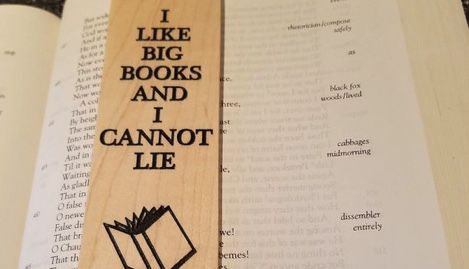 20+ Etsy Shops with Gorgeous Wooden Bookmarks
My grandfather was a carpenter, and when I was a kid he often made little wooden toys for me. Likely influenced by this, to this day I love woodwork of any kind. From using wooden spoons to putting together IKEA furniture to even just looking at the framework of partly-constructed houses down the street, all of it is very exciting to me.
As a reader, a logical next step in my woodwork obsession is wooden bookmarks. What's great about them, as with any wooden craft, is that no two pieces of wood will be completely identical. The wood grain and any other natural details make each piece unique, even if just slightly.
Here I've listed a number of Etsy shops that sell wonderful wooden bookmarks. Most of these shops specialize in various wooden crafts and items, so if you're anything like me, you'll love browsing the entire stores, not just the bookmarks. Happy shopping!
Wooden Bookmarks for Any Reader
I love this "I like big books" piece by Lost Wood Turning Co., but they have a number of other designs as well, all with the same painted engraving style and ribbon accents.
The bookmarks from MARKOSTYLE are unique in that you get the entire slice from a small branch, bark and all. There are designs both with and without cutouts.
Lemon Wood Market makes gorgeous laser cut pieces, often with nice little quotes like this one.
It's like the folks at Blue Fox Engraving knew I wouldn't be able to choose between their many designs, so they have this lovely bundle deal where you can get three!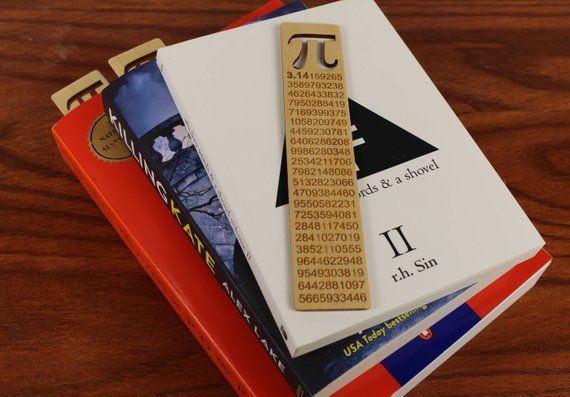 Masterpiece Laser is a shop with a huge selection of handcrafted wooden items, and the unique bookmarks available reflect the quality and skill of an experienced craftsman.
The bookmarks at Little Birdy Finds are quite simple with lovely small detailing, like on this piece made from bamboo.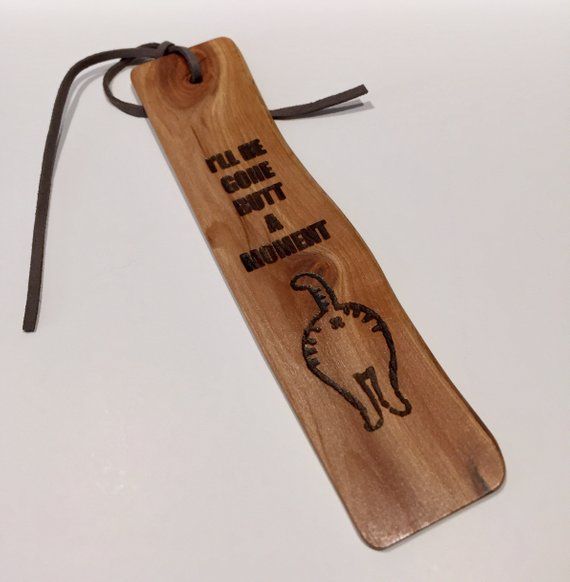 D&M Handmades has a great rustic style to their items. And besides, who doesn't love a good cat butt?
North to South Designs has a great selection of laser engraved bookmarks for fans of Harry Potter, Lord of the Rings, and more!
The bookmarks at Papercuts and Pages are printed with gorgeous hand-drawn artwork.
Wisegear is a shop that specializes in exotic woods, so the bookmarks are kept extremely simple to highlight the material.
This great cat bookmark by Lumos Laser Design is just one of a number of lovely laser engraved pieces.
Personalized Wooden Bookmarks
These shops do personalization on their pieces, making for great gift options!
Many of the bookmarks from Ingrained Inc. feature some type of adorable animal. Most can also be personalized with a name on the back.
Have you seen anything so gorgeous as this engraved bookmark from Mitercraft? This one specifically doesn't have personalization available due to the intricacy, but many Mitercraft designs allow for up to two lines of text on the back.
McHenry's Place has a huge selection of bookmarks designed to peek out at you from the top of your book. Some designs allow for a name to be added to the front.
All designs from The Craft Cabin & Laser Crafts can be personalized.
Fine Pen Art has a lovely selection of beautifully engraved bookmarks, and many can be personalized.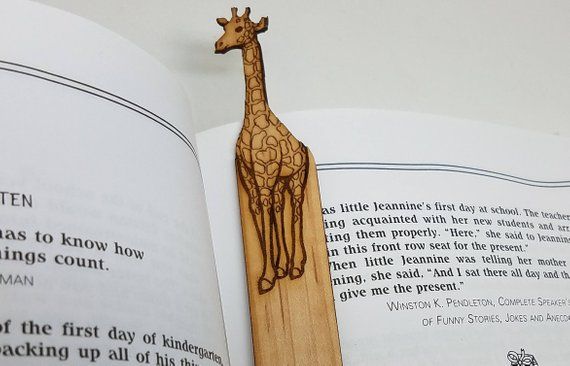 2 Puggles Wood Wonders is a shop dedicated to wooden bookmarks. Not only is personalization available, but you also get to choose what type of wood you want your bookmark to be made with.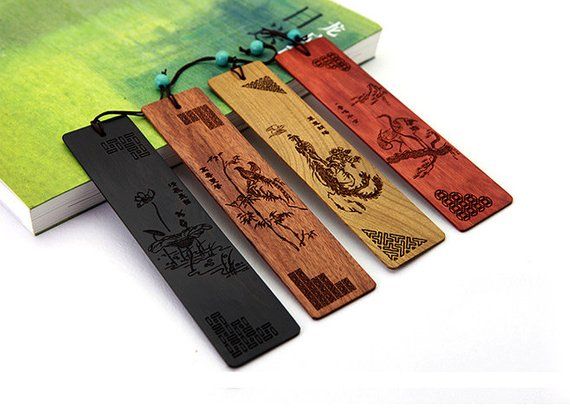 If you really want to splurge, the intricately detailed pieces from China-based WX Wooden Style Home are incredibly stunning.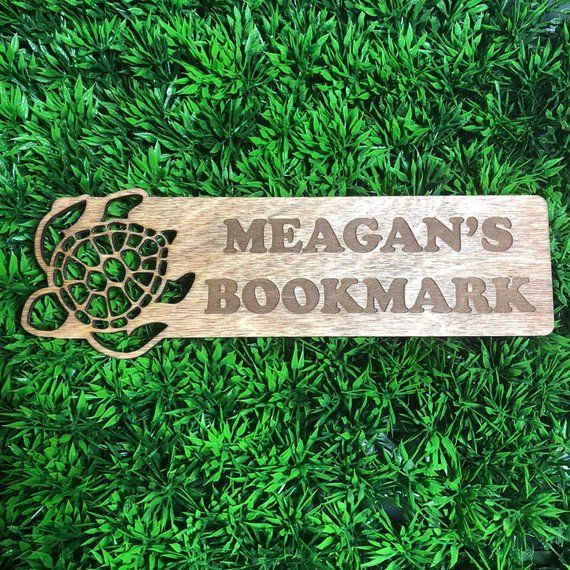 C&C Laser Carpentry has a nice selection of personalized bookmarks (and keychains), like this great laser cut sea turtle.
At Lightning Design, you can find not just customizable bookmarks, but also other book accessories, like book stands and bookends!
Extra Finds
If you're still itching to browse more wooden bookmarks after going through all these shops, here are a few extra individual bookmarks I found!
These bookmarks are made from various wood scraps, making each piece completely unique.
This vertical stripe design using two different types of wood is simple yet bold.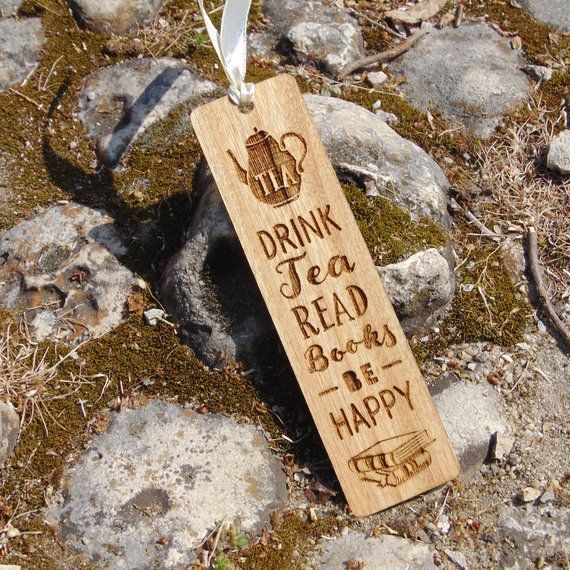 "Drink tea, read books, be happy". Yes.
Another very relatable sentiment.
Interested in other material-specific bookmarks? Here are some great posts for you to discover the greatness of leather bookmarks and metal bookmarks.