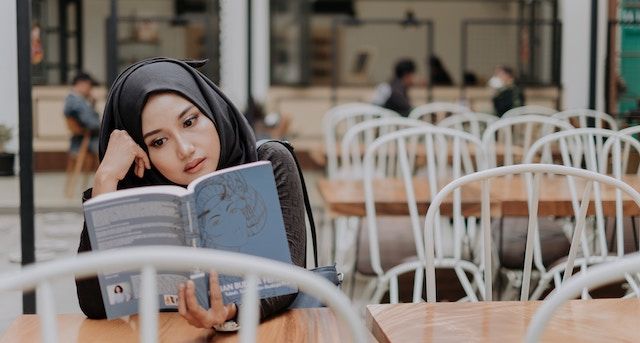 Lists
Celebrate Women in Translation Month With These Book Riot Favorites
This content contains affiliate links. When you buy through these links, we may earn an affiliate commission.
Did you know that August is Women in Translation month? Women in Translation month is a celebration of women writers from around the world working in languages other than English. It was started by Meytal Radzinski, who tweets at Biblibio and runs the Women in Translation twitter feed, in order to address inequalities in the world of translations. It probably won't surprise you to hear that waaaaayyy more men are translated into English than women are. Translated books by men get more review coverage and critical attention as well. We need more books by women in translation and we need to give these books more attention!
You can celebrate Women in Translation month in a bunch of ways. One is by participating in the 100 Best Women in Translation project launched by Meytal this year. The idea is to create a crowd-sourced list of the 100 best books by women in translation. Anyone can submit up to 10 nominations and Meytal will compile the results. Here are the ground rules:
Official rules for #100BestWIT! Start sending in your favorite books by #womenintranslation and share to get as many readers as possible involved! #WITMonth pic.twitter.com/MGpN612eJ3

— #womenintranslation (@Read_WIT) July 1, 2019
So go ahead and send in your nominations today!
Another way to celebrate is by reading some great books—of course! If you're not familiar with many women writers in translation, or if you want some new suggestions, Book Riot is here to help. Below, Book Riot contributors have recommended some of the books we've loved. So check out the list and consider picking one of these great books up in August—or any time of the year.
Umami
by Laia Jufresa, Translated by Sophie Hughes
I love novels told from multiple points of view that have both children and adults, which Jufresa uses to explore grieving (loved ones, relationships, childhoods, the path not taken), family, and community in a small development in Mexico City. With an at times weird, dark humor, the novel was able to take on heavy topics while never making the reader feel weighted by it. This is one of those books I read years ago and still think about.
Convenience Store Woman
by Sayaka Murata, Translated by Ginny Tapley Takemori
A quirky, delightful story about staying true to yourself. Keiko Furukura has been working in a convenience store since she was a teenager, but now that she's barreling towards 40 those around her think it's time for her to do something with her life. But do we need to conform to what others want when we're already content?
The Murmur of Bees
by Sofía Segovia, Translated by Simon Bruni
Simonopio is a remarkable child, found as an infant abandoned under a bridge and covered in live bees. As he grows, his bees follow him, teaching him to explore the Mexican town in which he lives and even to see what is to come. While some in his town see him as bad luck or even the devil in human form, the family that takes him in know that he has a gift—one that may change their fate. This winding, lyrical tale is full of beautiful prose, touching moments, and real Mexican history. It's a powerful story of destiny, grief, growth, and family—the one you're born into and the one you choose. It's a story that makes you want to believe in something beyond what you can see.
Aladdin: A New Translation,
Translated by Yasmine Seale and
Edited by Paulo Lemos Horta
Most of us are familiar with some iteration of the Aladdin folktale, but the translation by Yasmine Seale wends it in a way that is both whimsical and gritty, and which I love. I also love that while most of the versions of Aladdin we see in America are stand-alone, this one does include the framework of Shahrazad, which I think informs the story in an indispensable way. The introduction, too, explains the artistic decisions behind the new translation, and I just really think that anyone who ever watched the Disney movies should be required to read this, too.
Tentacle
by Rita Indiana, Translated by Achy Obejas
I picked this book up because of the cover and the description, got excited by the translator (Obejas is one of my favorite working translators!), and then got sucked into this surreal, complicated, mind-bending novel. It's an eco-disaster story, a sci-fi story, a gender confirmation story, a story about racism, a story about history. It's also got one of the most innovative structures I've read in ages; it winds around and through itself in a fascinating way, and when it all came together I literally shouted "AH-HA!" Trigger warnings: sexual assault, homophobia, and racial slurs.
Now Let's Dance
by Karine Lambert, Translated by Anthea Bell
I absolutely loved this beautiful story of two older, widowed people finding love later in life, and how they navigate the complexities of it all. It's sensitive, bittersweet, and tender, and I wish more people knew about it!
Piglettes
by Clémentine Beauvais, Translated by Clémentine Beauvais
This book was an utter delight. Three girls, crowned the ugliest in their school in an annual "contest", decide to cycle across France, selling sausages as they travel and becoming unwittingly social-media-famous as they do. It's random, but not as random as it sounds – one teenage insult for an ugly girl is the same word as a particular type of sausage. I guarantee you'll never have read any YA like it – give it a try.
Mouthful of Birds by Samanta Schweblin, Translated by Megan McDowell
This collection of short stories is wonderfully weird. It opens with a field of wronged women who've been abandoned by their significant others at a gas station. The stories are almost impossible to describe in their strangeness, but all have aspects of a horrific unreality that pervade them. It's my first Samanta Schweblin; I'll have to check out more.
The Beast Player by Nahoko Uehashi, Translated by Cathy Hirano
Originally published in four volumes, this YA fantasy is super popular in Japan. With this edition, all the volumes are combined into one. I especially enjoyed the naturalist writing in the first half. It's such a delight to experience Elin's love of nature and especially of the royal beasts. I now want veterinarian fantasy to be more of a thing.
Inkheart
by Cornelia Funke, Translated by Anthea Bell
It's been over a decade since I first read it when I was around the protagonist Meggie's age, but to this day, it's one of the most beautifully written stories I've ever come across. Meggie's father has a dangerous gift: he can breathe the pages of a book into reality. One night he accidentally reads an evil tyrant named Capricorn from his fantasy world into our own, at a terrible cost. Years later, it's up to Meggie to defeat Capricorn and his men and regain what was lost on that night.
This is a delightful, quick little book of short stories about a Swedish woman named Maud, an 88-year-old murderer who artfully disposes of people she finds troublesome. This amusing set of stories was published last year in English and was such a fun surprise to discover. I loved it!
Territory of Light
by
Yuko Tsushima
, Translated by Geraldine Harcourt
Territory of Light follows a woman starting her life over again with her young daughter after being left by her husband. Her new Tokyo apartment is awash in light, but she finds herself falling further into darkness and depression. As time passes, she confronts her new reality and makes plans for the future. It is a painful and honest journey, one that will ring true to many who have had to remake their life in a new image after loss, but it's so beautifully told. The translation by Geraldine Harcourt is particularly exquisite.
I love this short story collection and don't think it gets nearly the attention it deserves! It is one of the funniest books, especially if you like dark humor. Very odd things happen in Teresa Solana's stories. Statues decompose and stink out galleries. Two old grandmothers are vengeful killers. The first prehistoric serial killer is afoot but so is the first detective. The collection also includes an interesting and fun web of stories that explore the darker side of Barcelona. Clever and effortlessly funny, this collection is a gem.
Optic Nerve by Maria Gainza, Translated by Thomas Bunstead
This is a novel for those who like meandering, idea-driven, genre-bending fiction—most definitely a favorite form of mine. The narrator lives in Buenos Aires and is obsessed with art. The novel moves between stories from her life and meditations on art and the lives of artists, including Rothko, Courbet, El Greco, and Henri Rousseau, among others. The narrator is a pleasure to spend time with, and her ideas and observations are a delight.
---
Want some more suggestions? Check out this list of 50 Must-Read Books by Women in Translation. And have a wonderful August celebrating these great writers!