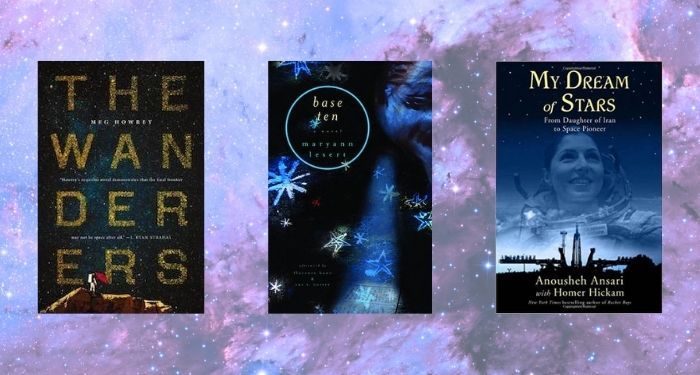 Lists
8 Books About Women in Space
This content contains affiliate links. When you buy through these links, we may earn an affiliate commission.
Women have played a crucial role in many groundbreaking discoveries over several decades of space exploration. From mathematicians whose calculations on the ground helped fuel some of NASA's biggest achievements to astronauts and mission specialists who boarded shuttles and traversed the cosmos for themselves, there is no shortage of women throughout history whose work has proved vital to space research.
One such space pioneer is Sally Ride, an astronaut and physicist who made history as both the first American woman in space in 1983 and the youngest astronaut to travel to space. Every year, the country celebrates her incredible achievements on her birthday, May 26, now marked as a national holiday known as Sally Ride Day.
In honor of Sally Ride Day, we're rounding up some of the best fiction and nonfiction books about women in space. From inspiring memoirs written by some of the most incredible female figures in the age of space exploration to engrossing novels about women striving to meet their scientific aspirations, these works are sure to appeal to anyone who has an interest in the celestial universe and the bright minds who map it.
Check out eight of the best books about women in space ahead.
---
For more space-themed reads, check out 18 books about Mars and 8 coming of age stories set in space.