This content contains affiliate links. When you buy through these links, we may earn an affiliate commission.
You wait ages for a women-centered space comic and then three come along at once.
A two-week period has seen the publication of Open Earth, Retrograde Orbit, and On a Sunbeam. All are by female cartoonists. And all center on young women and nonbinary folks off-Earth—whether they're running a galaxy-wide construction crew, mining ore, or staffing a space station.
Even beyond the visual possibilities of drawing space, the appeal is clear. Men have traditionally been the adventurers, sexual and scientific. In all three books, the frontier setting allows for the old rules to be dispensed with. Others can write the new rules around monogamy and gender identity, for instance.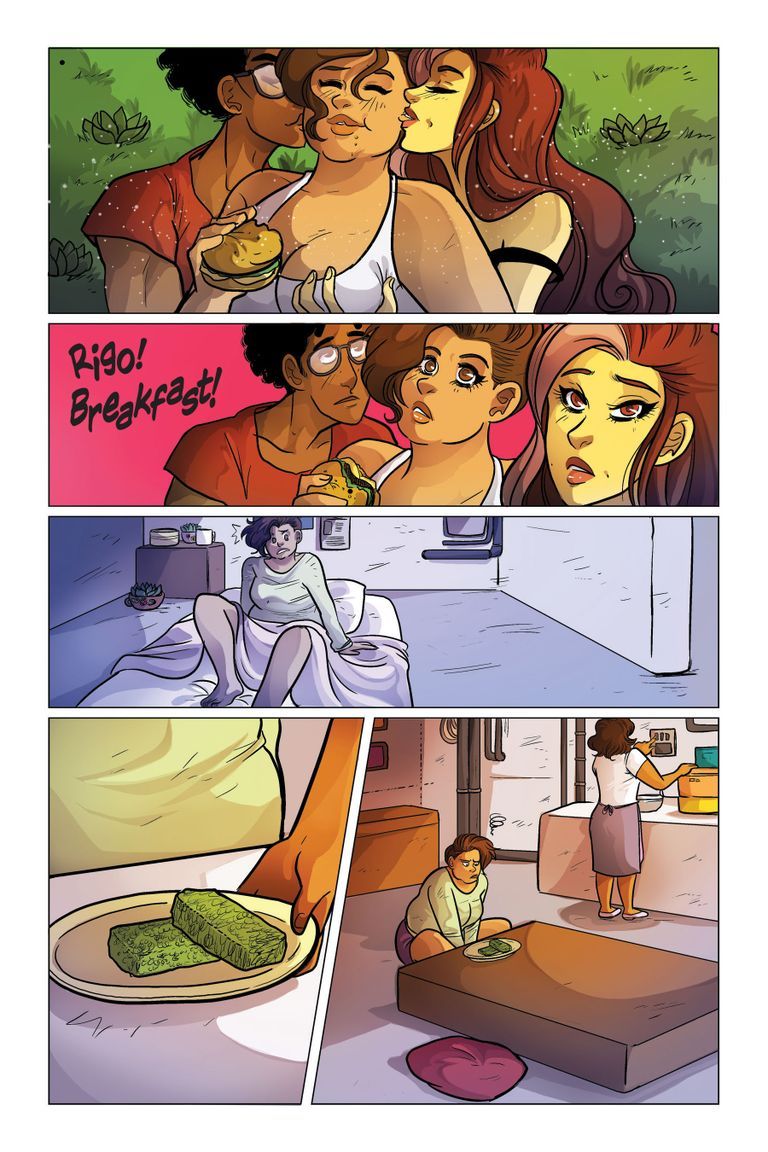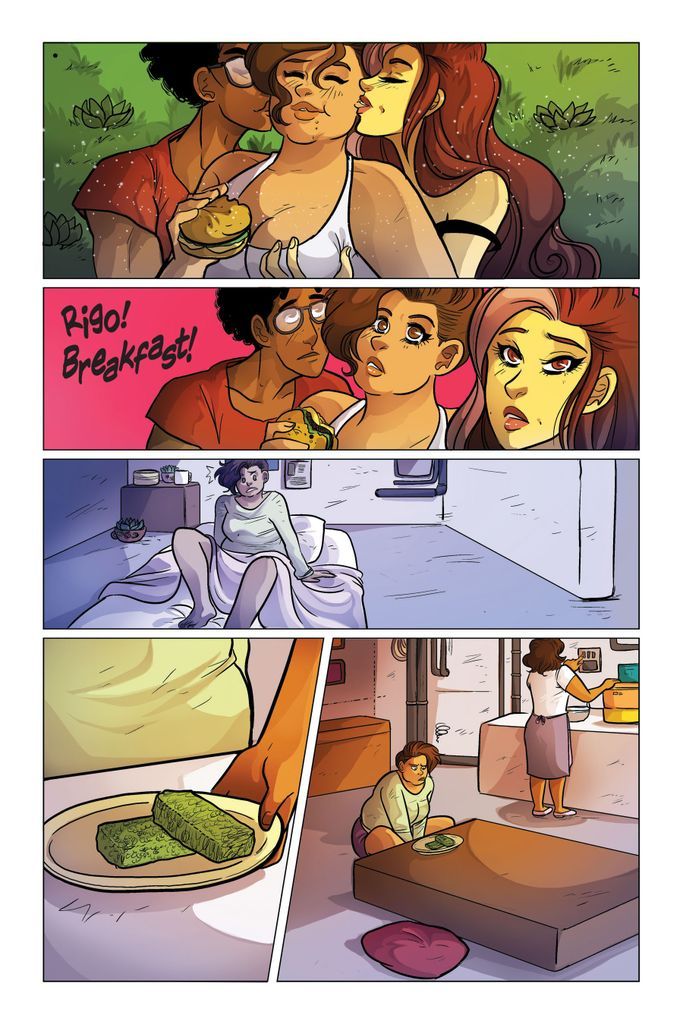 Despite its cartoony look, Open Earth is the most adult of the three. This is because of the boinking—yes, there's plenty of sex in this intergalactic ode to polyamory. Sarah Mirk (of publications Bitch and The Nib) and Eva Cabrera and Claudia Aguirre (of another queer space comic, Kim & Kim) have produced a book that's diverse in terms of race, body shape, and sexuality. Their fictional space station is as socially progressive as it is distant from Earth.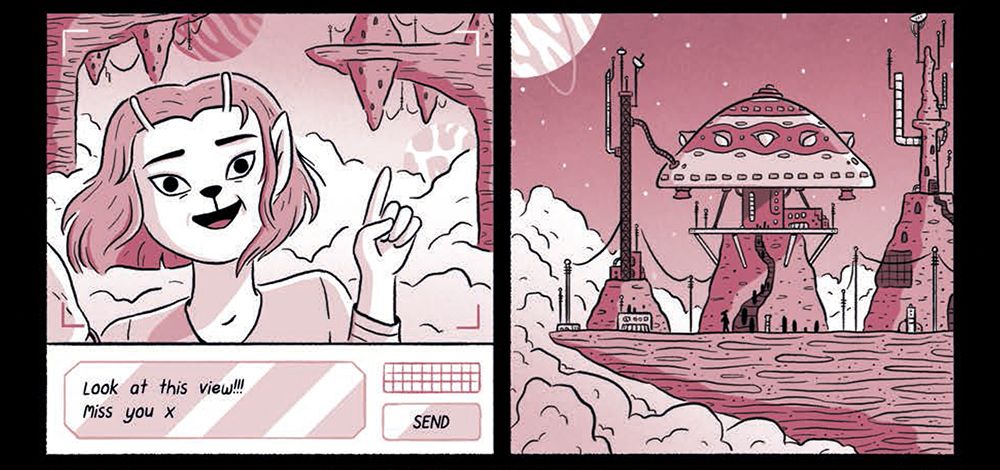 Visually, Retrograde Orbit, by Kristyna Baczynski, is endearing. Its characters aren't recognizable as any Earth species, but cuddly in an almost Pixar-ish way. And the comic is drawn in shades of blue and purple that change gradually to show the passage of time—a clever visual device. The book follows the coming-of-age of a girl named Flint, who lives on the planet Tisa. Her father is a deadbeat, and she's close to her mother and grandmother. Flint is eccentric for being nostalgic for an Earth-like planet called Doma that's apparently had some sort of ecological collapse, as in Open Earth. It's not clear why she's so drawn to a wasteland planet, but her quest to forge her own home is very relatable.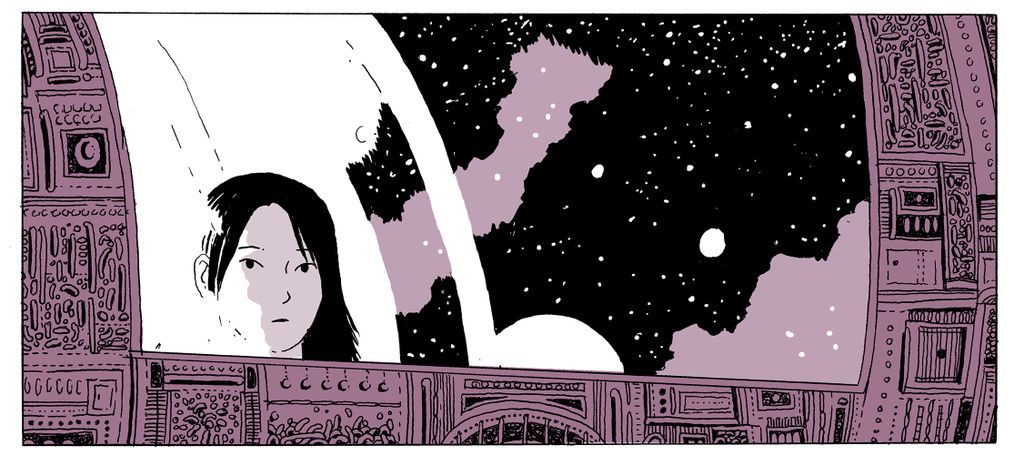 Tillie Walden's On A Sunbeam, a print version of the webcomic, is the moodiest of the three. Walden's trademark limited color palette is as delicate as ever, including lots of pink and black swirls and some stunning cosmic scenes. This is one to get lost in. On A Sunbeam centers on Mia, a new recruit to an all-female/nonbinary construction crew. Mia's experiences on a fish-like spaceship parallel her former experiences at an all-girl boarding school. In both, she's chasing love and belonging.
Yes, the vision these books offer of humankind's future is a fantasy. All three books send their characters to space following some sort of apocalypse, and the idea of starting from scratch is in some ways simpler than grappling with the mess on Earth. Yet as a form of escapism from gender constraints and environmental damage, this is a satisfying one.