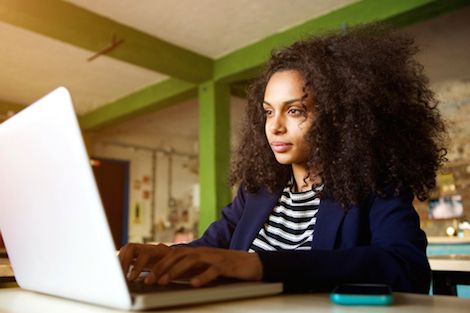 Lists
35 Over 35: Women Authors Who Debuted at 35+
This content contains affiliate links. When you buy through these links, we may earn an affiliate commission.
Youth is often celebrated, especially in publishing; there is a pervasive idea that one must debut by Age X (often 30) or one has Failed Utterly. Every time a list of authors under age 35 (or whatever arbitrary age the list writer chooses) appears, there is a backlash because a young debut is a rarity and those lists ignore the many reasons that most authors debut later. Many of my favorite authors had their debuts in their 20s and 30s, but at age 40 and as yet unpublished, I find myself rather invested in older debuts.
Most of the published lists of authors whose debut books came out later in life are extremely white and majority male. Yes, we know James Michener first published at age 40. He is a white man who taught English until World War II, when he was assigned to the South Pacific as a naval historian; his first book came out of that job. Many men who publish later do so as a career change.
Women writers, especially women of color, face more significant barriers to publication. The majority of women still raise families before they can pursue their own careers. Despite most families having two parents working full-time jobs, women still do the majority of child-rearing and household work.
For the purposes of this list, I have selected women writers whose debut traditionally published full-length work came out after their 35th birthday. Because of the barriers to publishing, many older debuts are self-published, and I had to make a choice on whether to include them; I chose not to, but encourage you to seek them out on your own. Many have replied to this tweet:
Selfish as it may sound, I want lists celebrating debut women writers above 40. It's damn hard to put aside the rest of your life & jump into writing, publishing, etc. anyway. Much more so for women over a certain age for whom it is, often, a deeply political & rebellious act.

— Jenny Bhatt (@jennybhatt) September 25, 2018
And now for 35 women writers who got their start after 35:
N.K. Jemisin
The only author to have ever received the Hugo Award for Best Novel three years in a row, Jemisin's debut, The Hundred Thousand Kingdoms, came out when she was 36.
George Eliot
Best known for Middlemarch, her debut Adam Bede was published when she was 40 years old.
Annie Proulx
The author of The Shipping News and "Brokeback Mountain" was 57 when Postcards came out.
Isak Dinesen (Karen Blixen)
Best known for Out of Africa and "Babette's Feast," her debut was Seven Gothic Tales, which came out when she was 48.
Isabel Allende
The House of the Spirits was published when she was 40.
Toni Morrison
The Bluest Eye came out when she was 39.
Cynthia D'Aprix Sweeney
The author of The Nest was 56 when it came out.
Lorna Page
The oldest debut on this list, the author of A Dangerous Weakness was 93 when it was published.
Nicole Chung
The former managing editor of The Toast's debut is a memoir, All You Can Ever Know, out this year. She is 37.
Gail Honeyman
Eleanor Olyphant is Completely Fine came out when Honeyman was 45.
Sonya Chung
Long for This World came out when she was 37.
Helen DeWitt
Her debut, The Last Samurai, came out when she was 43.
Anna Sewell
Black Beauty came out when she was 57; she died 8 months after its publication.
Beverly Jenkins
Miss Bev's debut, Night Song, came out when she was 43.
Nora Ephron
Already a successful journalist and screenwriter, Ephron was 41 when Heartburn was published.
Karen Cushman
The author of Catherine, Called Birdy was 53 when it was published.
Harriet Doerr
Stones for Ibarra was published when Doeer was 74.
Elizabeth Mansfield (Paula Schwartz)
The romance novelist was 59 when her first book, A Morning Moon, came out.
P.S. Duffy
The author of The Cartographer of No Man's Land was 65 on its publication.
Ann Petry
The Street was the first novel by an African American woman to sell over one million copies; Petry was 38 when it was published.
Roxane Gay
Ayiti was published when Gay was 36.
Min Jin Lee
The author of last year's Pachinko debuted at age 39 with Free Food For Millionaires.
Ursula K. Le Guin
Rocannon's World was released when Le Guin was 36.
Maya Angelou
Already a successful actress and freelance writer, Angelou's first (of seven) autobiography, I Know Why The Caged Bird Sings, was published when she was 41.
Elena Ferrante
The My Brilliant Friend author's debut, Troubling Love, was first published in Italy as L'amore molesto in 1992 when she was 49.
Edith Wharton
Her first novel, The Valley of Decision, was published when she was 40. It was preceded by a novella, The Touchstone, at age 38.
Arundhati Roy
The author of The God of Small Things was 36 when it was published.
Hanya Yanagihara
The author of A Little Life debuted at age 39 with The People in the Trees.
Attica Locke*
The Bluebird, Bluebird author's debut, Black Water Rising, came out in 2009. (Her exact date of birth is not public, and she turned 35 in 2009.)
Nicola Yoon
Everything, Everything came out when Yoon was 42.
Lidia Yuknavitch
Her memoir, The Chronology of Water, came out when she was 48.
Alice Munro
Her debut short story collection, Dance of the Happy Shades, came out when she was 37.
Jasmine Guillory
The debut author of this year's The Wedding Date is in her 40s.
Maxine Hong Kingston
The Woman Warrior was published when she was 36.
Kate Atkinson
The author of the Jackson Brodie detective novels debuted at age 43 with Behind the Scenes at the Museum.
BONUS: Han Kang
Although she debuted at age 25 in Korea, her 2016 novel The Vegetarian was her first book translated into English, when she was 46.