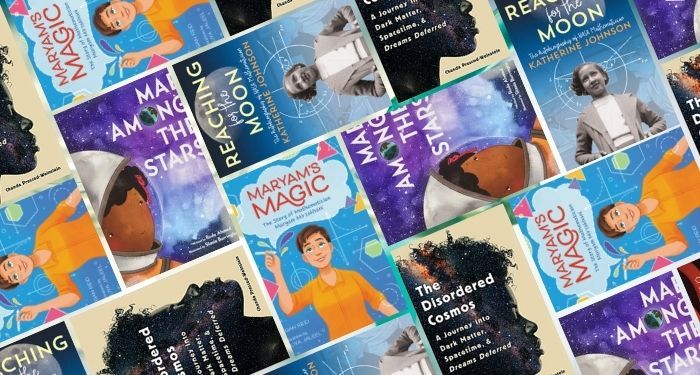 Lists
Books for International Women and Girls in Science Day
This content contains affiliate links. When you buy through these links, we may earn an affiliate commission.
In 2015, the United Nations named February 11 the International Day of Women and Girls in Science. It honors the contributions and achievements of women in science, and also emphasizes the importance of women and girls to continue entering the science, technology, engineering, and mathematics (STEM) fields.
Women make up nearly half of the workforce, but are still underrepresented in STEM fields (only 27% in 2019). It's been found that girls and women are systematically tracked away from these fields. At high school graduation, equal numbers of boys and girls plan to pursue STEM fields, but fewer young women end up majoring in these fields during their first year of college. By graduation, men outnumber women in degrees in STEM fields, and this is further seen in graduate programs. This report goes into studies about this in more detail, but there are a lot of factors: teachers and professors encouraging girls and women, outdated gender stereotypes and gender role expectations, and even self-assessment due to larger cultural stereotypes and assumptions.
By reading about famous women scientists and STEM professionals, we can help create a love and passion for STEM that is deeply rooted in kids, and show them role models to look up to. We can examine our own stereotypes about these fields and about innate abilities (I know I've been doing that myself with me and math; it's hard work unlearning these messages after decades of hearing it), and encourage a love of science and exploration.
I've put together a list of books for kids and adults to read to celebrate women and girls in science, any time of the year. I could list dozens and dozens of books, but this is just a sampling.
---
If you want to read even more about and from women in science, check out this Reading Pathway for Mary Roach, and this post about books about female scientists.