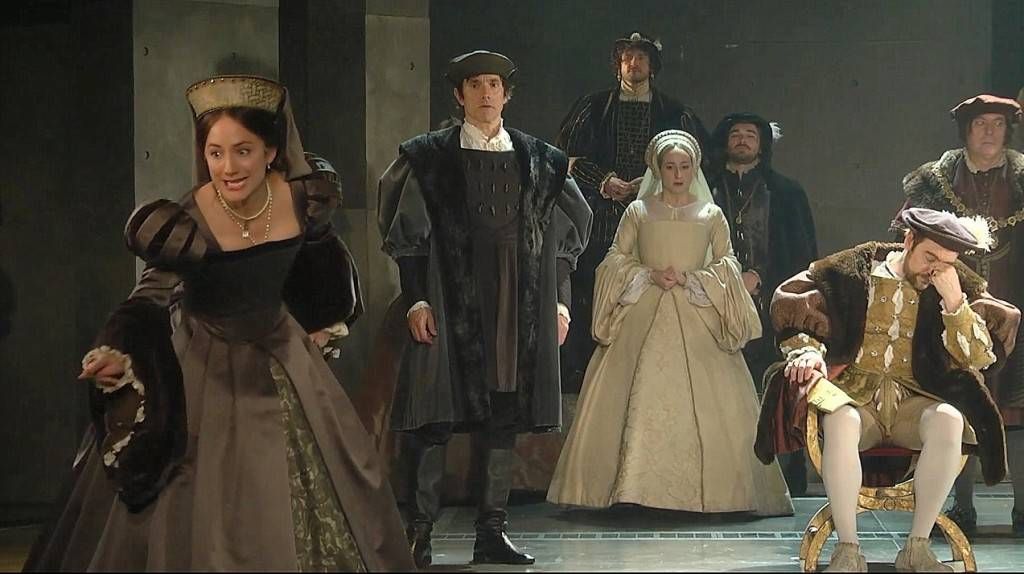 Pop Culture
Wolf Hall on Broadway: Cromwell and Mantel Hit the Stage
This content contains affiliate links. When you buy through these links, we may earn an affiliate commission.
Wolf Hall – the 2009 novel by Hilary Mantel – is having a moment. The BBC adaptation of Mantel's Man Booker Prize-winning work is in the midst of its PBS run in the U.S. And, in New York, the stage version of Thomas Cromwell's rise in King Henry VIII's court is being performed on Broadway. And that version has already garnered 8 Tony nominations, including a nod for each of its three main actors; one each for set, lighting and costume design; one for the director; and one for Best Play.
Performed in repertoire, the two-part show is actually an adaptation of both Wolf Hall and the follow-up novel, Bring Up the Bodies. Totaling six hours (I know, right?), the two parts chronicle the years 1500-1535 from the point of view of Thomas Cromwell who began as an advisor to Cardinal Thomas Wolsey and grew in influence and status to become the King's right hand. Forget the Real Housewives; the Tudors are the ultimate in scandal and gossip.
On back-to-back nights, I watched the Royal Shakespeare Company perform this revelatory piece of theater. With sparse but effective sets (and really cool fire-from-the-floor effects), the attention of the audience is held completely by the patter of the characters, who often begin their sentences with "I hear…" or "They're saying," truly fueling the gossip-driven plot. I half expected Regina George to waltz out in period dress to tell Anne Boleyn that her dress was fugly. (For which, Anne would deliver a serious beat down.)
Thomas Cromwell is as good a central point as any other, since the head of the kingdom is about as clueless as you can be in backstabbing, dealmaking Tudor England. Henry is the President Walker to Cromwell's Francis Underwood. As much as you think you know the story, the theatrical experience is an altogether different thing. While there are some historical questions, the novel Wolf Hall is a piece of fiction and it should be approached that way. By the end, any inaccuracies will hardly matter; the final product is a riveting drama, with a masterful spider at the center of its web.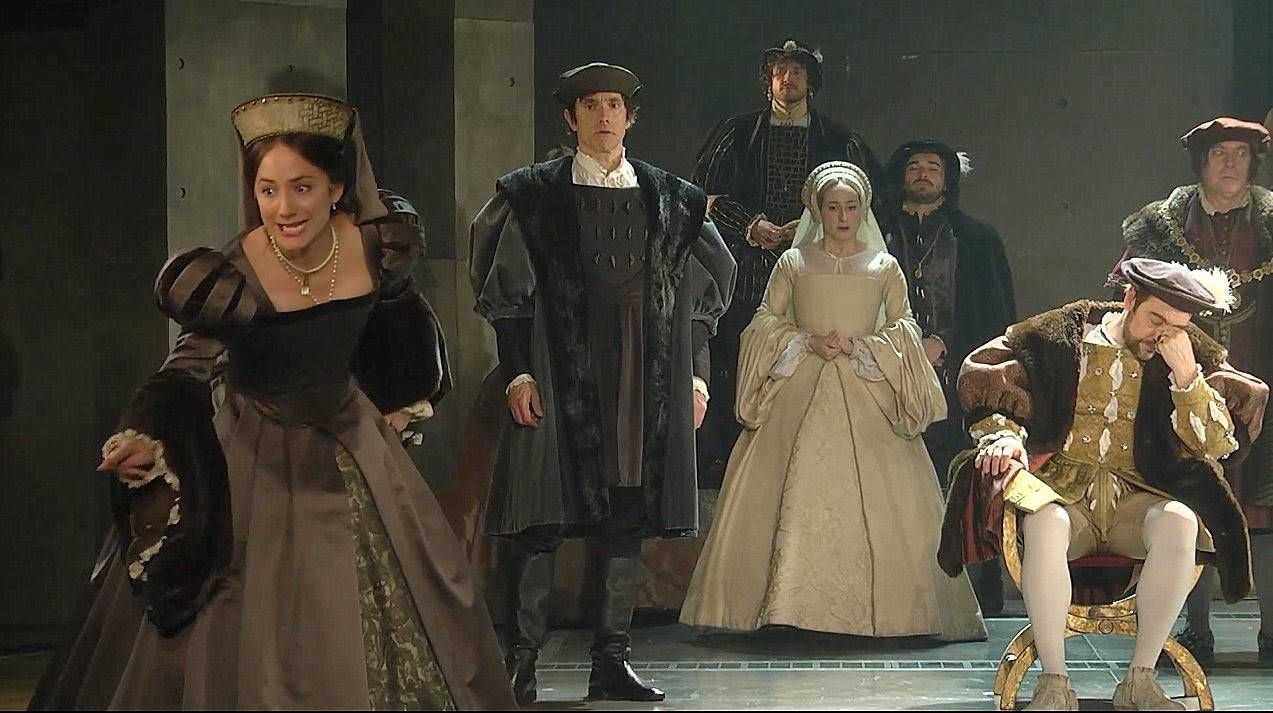 And I do mean, at the end. It's an impressive piece of theater – historical or otherwise – that can make six hours feel like nothing at all. And it's equally impressive for that piece of theater, when telling a story that's been told and retold, to feel fresh and new. Henry VIII's reign has got to be one of the most legendary periods in British Royal history, and most people will have even the lightest grasp of the major players. It's not exactly light fare – lots of people are murdered, a King creates a new church, discards his old wife in favor of a new wife (twice), all under the specter of invasion – but the first word I used to describe the show to a friend? Funny.
From a well-placed shrug or eyebrow raise to a pointed quip, the show is filled with humor, designed to reveal the characters' true selves as well as to transform Cromwell into a likable character (which – let's be real – he probably wasn't in real life). And there are moments that are not particularly funny to the characters, but are intended to be a theatrical wink-and-nod to the historically aware members of the audience. It's like those jokes for the parents in every Pixar movie; if you get it, you get it.
I admit, I haven't read either Wolf Hall or Bring Up the Bodies but if the novels are even a tenth as entertaining as the play was, I'll be digging into those 1000+ pages very soon. And the final book in the Cromwell trilogy, The Mirror and The Light, doesn't yet have a release date, but I'll be eagerly awaiting it, for no other reason than to be able to see the stage adaptation of the final chapter in the story.
The RSC will be presenting the show in New York until July 5th, and I highly recommend setting aside six hours to catch it. You can do it on back-to-back nights like I did, or be really bold and see it all in one day (with a 2 1/2 hour dinner break between the two parts). If you're smart, you'll see it before the Tony Awards on June 7th. I predict it's going to win all the things, and then not even Hilary Mantel, who's been seen at many a showing this spring, will be able to get you tickets.
____________________
Book Riot Live is coming! Join us for a two-day event full of books, authors, and an all around good time. It's the convention for book lovers that we've always wanted to attend. So we are doing it ourselves.