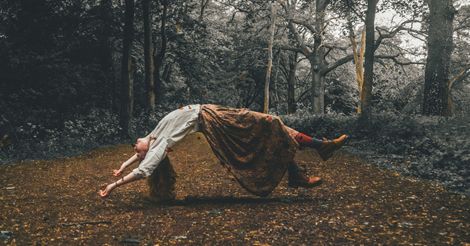 37 Of Your Favorite Witchy History Reads
This Riot Recommendation listing your favorite witchy history books is sponsored by The Familiars by Stacey Halls and MIRA Books.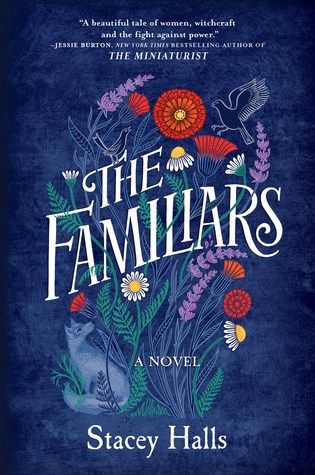 Young Fleetwood Shuttleworth, noblewoman of one of the finest houses in Lancashire, is pregnant for the fourth time, having been unable to carry a baby to term so far. When Fleetwood finds a hidden letter from the doctor who delivered her last stillbirth, she learns of the prediction that she will not survive another pregnancy. By chance she meets a midwife who promises to help Fleetwood deliver a healthy baby and prove the physician wrong. As the midwife, Alice, is drawn into the witchcraft accusations sweeping the area, Fleetwood must risk everything to help clear her name. Historians have asked, "was witch-hunting woman-hunting?" THE FAMILIARS explores the themes of women's rights in this period, many of which still resonate today.
---
If only we could unite and put a spell on history to bring back all the women accused of witchcraft. Until then, we asked you for your favorite witchy history reads so I could grow into a most powerful witch—er, I mean read those books just for enjoyment. And wow did all your witchy hearts deliver! Here are your favorite witchy history reads:
The Witch of Blackbird Pond by Elizabeth George Speare
Witch Child by Celia Rees
Corrag by Susan Fletcher
A Secret History of Witches by Louisa Morgan
The Witching Hour by Anne Rice
The Heretic's Daughter by Kathleen Kent
Witches of New York by Ami McKay
The Physick Book of Deliverance Dane by Katherine Howe
The Daughters of Temperance Hobbs by Katherine Howe
The Witches of New Orleans series by J.D. Horn
The Witches Kind by Louisa Morgan
Chocolat by Joanne Harris
The Witches of Lychford by Paul Cornell
Practical Magic by Alice Hoffman
The Rules of Magic by Alice Hoffman
The Witch's Daughter by Paula Brackston
Speaks the Nightbird by Robert McCammon
The Winter People by Jennifer McMahon
The Burning Time by Robin Morgan
Witch Child by Celia Rees
Sorceress by Celia Rees
The White Witch by Janet Graber
Beyond the Burning Times by Kathryn Laskey
The Gallows Hill by Lois Duncan
Conjure Wife by Fritz Leiber
Wise Child by Monica Furlong
The Winthrop Woman by Anya Seton
The Heart of A Witch by Judith Hawkes
The Highland Witch by Susan Fletcher
Cousins O'Dwyer trilogy by Nora Roberts
Witch by Barbara Michaels
Daughters of the Witching Hill by Mary Sharratt
Diary of Elizabeth Frankenstein by Theodore Rozak
The Witches of Eastwick by John Updike
How to Hang a Witch by Adriana Mather
The Devil in the Shape of a Woman by Carol F. Karlsen
Dark Queen Saga by Susan Carroll