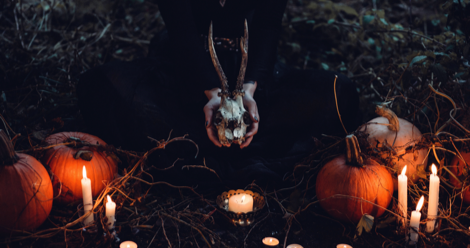 Lists
4 Witchy Books to Look Out For This Fall
This content contains affiliate links. When you buy through these links, we may earn an affiliate commission.
I love being out in nature without freezing to death, hexing my enemies on a clear, sunny day, and everything else that comes with summer. But I'm so ready for fall. That slight chill, leaves crunching underfoot, the baking impulses, and, most importantly, Halloween/Día de Los Muertos/Samhain. Fall crackles with magic, it invokes spirits (and hopefully not too many ghouls)–and this is the season of the witch. My favorite way to celebrate the autumnal equinox is by cozying up with a warm, boozy potion and a stack of witchy books.
Here are a few to look out for this season: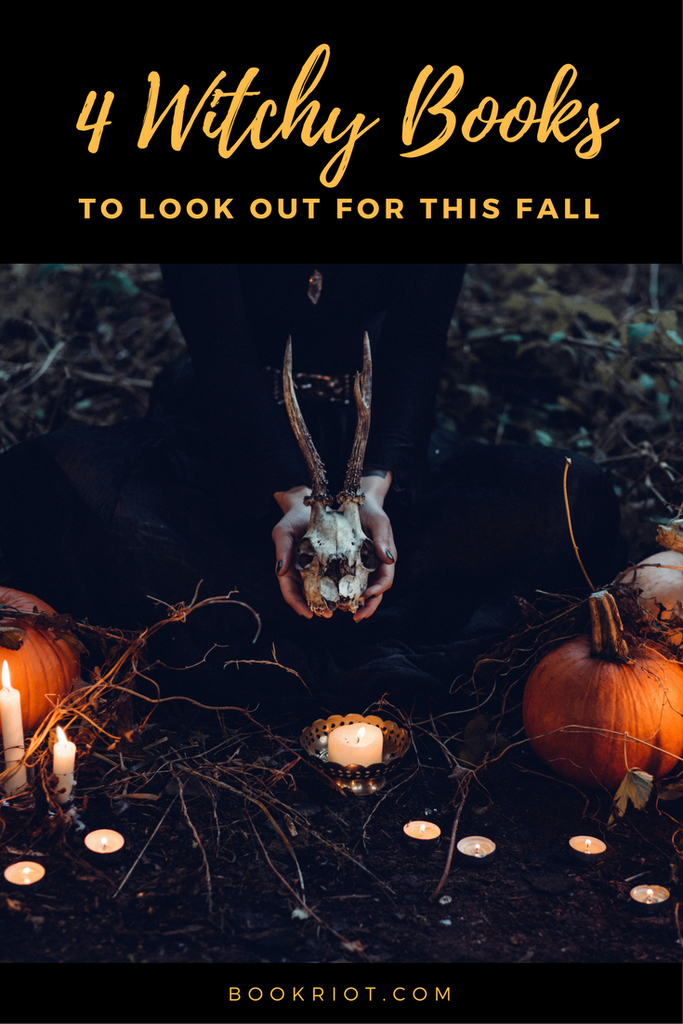 Akata Warrior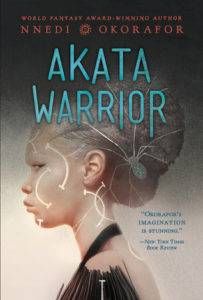 by Nnedi Okorafor (October 3)

fjdfjdfd!! I am so excited for this one. I cannot even process the amazing that is Nnedi Okorafor. She spins books like magic. And the Akata Witch series is absolutely magical. I know many have been (im)patiently waiting for the second book to arrive, and here it is!
The series began with twelve-year old Sunny, born in New York, but living in Aba, Nigeria.
Sunny is albino and she suffers bullying at her school, but when she befriends Orlu and Chichi, she enters the world of the Leopard People, and discovers her power. Akata Warrior continues Sunny's story. She's older, she's wiser, her powers continue to develop, and good thing because she's embarking on a dangerous mission to save us all.
If you haven't read the first book in the series, pick up Akata Witch today. You won't regret it.
The Rules of Magic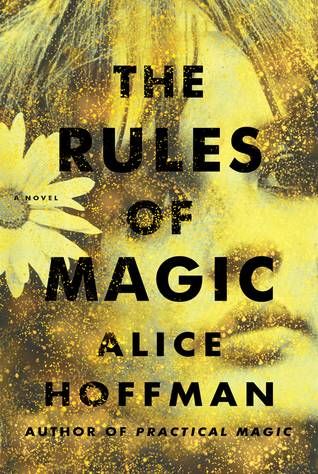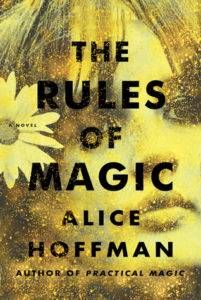 by Alice Hoffman (October 10)

Okay, so we had a sequel, now let's talk prequel. I didn't see this one coming, but I'm delighted by its existence.
Practical Magic was everything I wanted in a witchy book about sisterhood. In this prequel, we get to revisit the Owens family (the Practical Magic aunts!) and the enduring consequences of the curse that began in 1620.
In the 1960s, three Owens children live in New York under an odd set of rules: no walking in the moonlight, no wearing black, no cats, and absolutely no books about magic. Rebellious Franny, shy Jet, and charismatic Vincent don't know why their mother is so strict about such unconventional things, but they know they're different.
When the Owens kids visit their Aunt Isabelle in the small Massachusetts town where the family has a reputation, the skeletons come out of the closet and they begin to understand who or what they really are. This discovery sets in motion a series of events that will shape each sibling's future, and end in midnight margaritas (kidding!).
A Secret History of Witches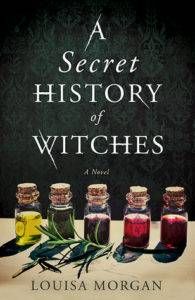 by Louisa Morgan (September 5)

This one's a multi-generational story spanning from early 19th century Brittany (a cultural region in the north-west of France–I looked it up) to London during WWII.
Grandmére Ursule's family continued to practice the spells and rites of the Old Faith after her death. Magic seems to have died with the matron, gives her life to save her tribe, but when her granddaughter steps into the circle magic flows once more.
"Five generations of witches fight the battles of their time, deciding how far they are willing to go to protect their family, their heritage, and ultimately, all of our futures."
Historical fiction with a touch of magic!
Basic Witches: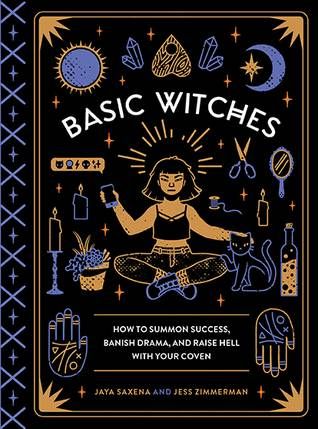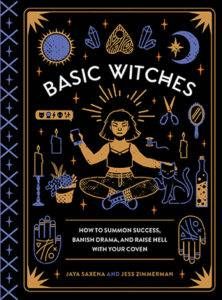 How to Summon Success, Banish Drama, and Raise Hell with Your Coven by Jaya Saxena and Jess Zimmerman (September 12)

For those of you looking for non-fiction witchy books, you're in luck! A rather fun one is coming out this season, thanks to Jaya Saxena and Jess Zimmerman, authors of Basic Witches.
This book is described as "a lighthearted and empowering book of spells and lifestyle tips for feisty millennial women."
The book includes ways to tap into your inner sorceress and use the craft for everything from cluttered apartments to dating disasters. There are also beauty tips based on things like power colors, curses for toxic friendships, and herbal potions for self-confidence (something tells me they mean cocktails, but I could be wrong).
Fun extras like historical and pop culture sidebars on the witchcraft trend included!
If you're looking for more non-fiction witchy books for neophytes, look no further.
Save
Save
Save
Save
Save
Save
Save
Save