Audiobooks
2017's Most Wishlisted Audiobooks on Audible Include The Usual Suspects But Also Hidden Gems
This content contains affiliate links. When you buy through these links, we may earn an affiliate commission.
And, just for Book Riot readers: sign up for an Audible account, and get two free audiobooks from your wishlist! If you love their monthly subscription, you'll get one audiobook a month for just a few bucks.
---
For something a little bit different than your usual best of the year book lists (including some great ones here at Book Riot like our Best Books of 2017 as well as the Best Queer Books of 2017 and Best Genre-Bending Nonfiction of 2017), Audible recently published a list of their most wished-for books of 2017. That's right, not the most read or the most highly rated, but the most wishlisted audiobooks on Audible in 2017. Audible also divided the books by genre and other categories like "author-narrated books." Do you think you can you guess which ones came out on top?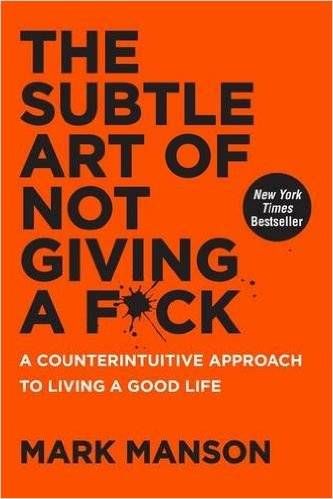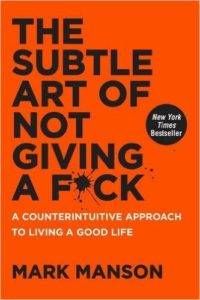 The overall most wished-for audiobook in 2017 was The Subtle Art of Not Giving a F*ck: A Counterintuitive Approach to Living a Good Life by Mark Manson, which actually came out in 2016. It's not hard to see why so many people were pining for this book in the often garbage fire year of 2017. As Rioter Wallace explains in her blurb on the book in The Best Books We Read in January 2017, this unique self-help book is "less about not giving a fuck and more about what is worth giving a fuck about." Manson's dose of raw, no sugarcoating, brutal honesty is what a lot of people thought they needed in 2017. The audiobook version is read by Roger Wayne.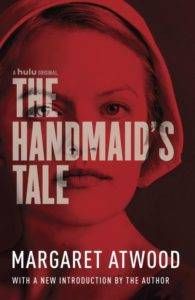 Not far behind The Subtle Art of Not Giving a F*ck for overall most wished-for audiobooks were ones that became movies or TV shows in 2017, like Margaret Atwood's The Handmaid's Tale (the special edition read by Claire Danes in particular was lusted after) and Stephen King's It. Audiobooks by authors whose other works already have popular film or TV versions were also top wish-list picks, including Dan Brown's Origin (the fifth Robert Langdon novel), Artemis by Andy Weir (perhaps we'll see a movie version like The Martian?), and Norse Mythology by Neil Gaiman (whose American Gods became a TV show this year), as was Harry Potter and the Sorcerer's Stone by J.K. Rowling, whose franchise popularity seems to have no bounds despite her recent disappointing statement regarding Johnny Depp's casting as Grindelwald.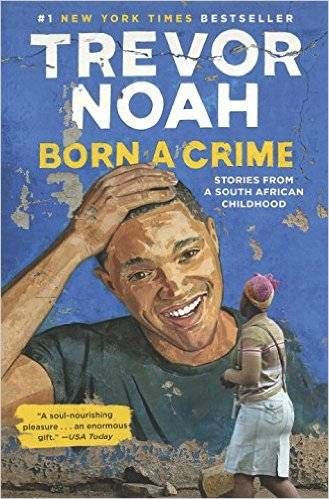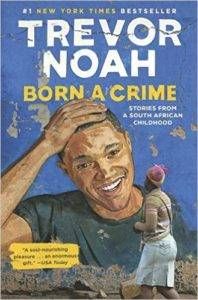 But an audiobook certainly didn't have to have to have been made into a movie and TV show to be one of the top wish-listed books. Two stand-out, timely works of recent non-fiction tackling issues of race and class, Trevor Noah's Born A Crime and Hillbilly Elegy by J.D. Vance (both published in 2016), made it into the top 13, as did the classic How to Win Friends and Influence People by Dale Carnegie, which was published over 60 years ago!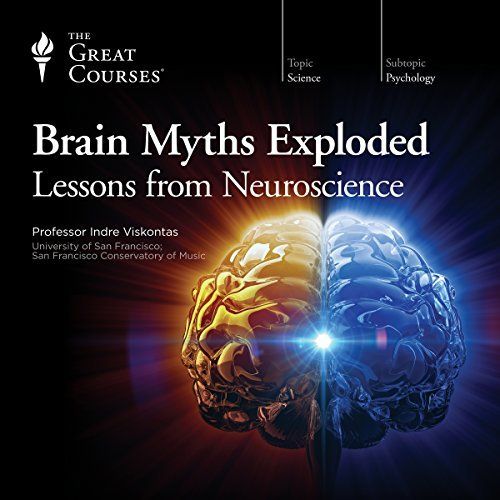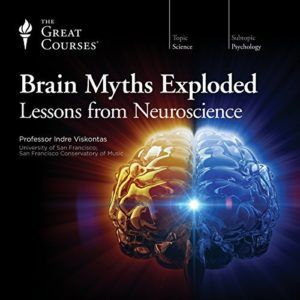 While the top choices overall are perhaps fairly predictable, when you look into the most wished-for audiobooks in certain genres, there are more surprises. For example, in the category for books narrated by the author, among audiobooks narrated by celebrities like I Can't Make This Up by Kevin Hart is Brains Myths Exploded: Lessons from Neuroscience by Indre Viskontas, a series of lectures by a Canadian neuroscientist intended for a general layperson audience. In 24 separate lectures, Viskontas tackles myths like "we only use 10% of our brain power," "dreams have hidden meanings," "technology makes us less intelligent," and more, replacing the misconceptions with information scientists know from research and experiments. Audible reviewers praise Viskontas's ability to distill the information in a meaningful way for non-scientists and her ability to be succinct about complex topics.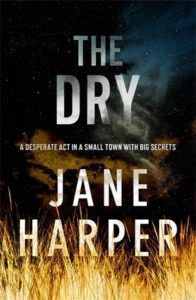 In the category of mysteries and thrillers, the big, well-known names and their 2017 releases are there—such as The Midnight Line by Lee Child (Jack Reacher number 22!), The Rooster Bar by John Grisham, and The Late Show by Michael Connelly (featuring a new detective Renee Ballard)—but there are also some gems you may not have heard of, like The Dry by Jane Harper, a debut novel by this Australian author published in 2016. Read superbly by Stephen Shanahan, The Dry follows Federal Agent Aaron Falk as he deals with two murder mysteries: one that happened 20 years ago that he was accused of and only acquitted because of his best friend Luke corroborated his alibi, and another of Luke himself just recently.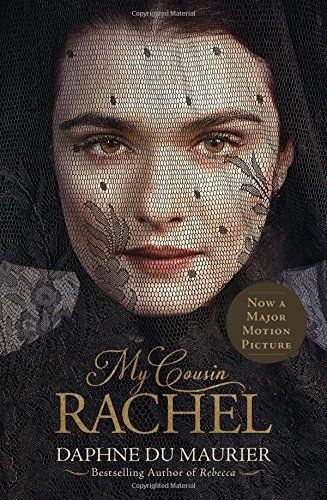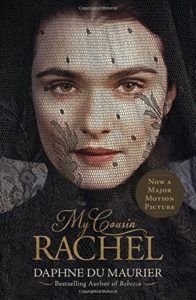 In romance, amidst the ever popular Fifty Shades of Grey (and its sequels), Diana Gabaldon, Lauren Blakely and other names familiar to romance readers, is My Cousin Rachel by Daphne du Maurier (originally published in 1951). Its wishlist popularity is likely because of the film version starring Rachel Weisz that came out this year, but it is fun to see a resurgence of interest in du Maurier's mystery-romances. Jonathan Pryce reads the audiobook, with an impeccable sense of foreboding as well as smoldering sexual tension.
Amongst the usual suspects in science fiction and fantasy audiobooks (Neil Gaiman, George R.R Martin, J.R.R. Tolkien) is an audiobook that, judging on the kind of pitiful amount of Goodreads reviews it has, needs to be more well known: The X-Files: Cold Cases. It's a full-cast dramatized adaptation by Dirk Maggs of the graphic novels by Joe Harris. Why is this notable? BECAUSE GILLIAN ANDERSON AND DAVID DUCHOVNY PERFORM THE ROLES OF MULDER AND SCULLY. Other regulars and fan favorites from the TV show are also voice actors in the audiobook, including Mitch Pileggi and William B. Davis.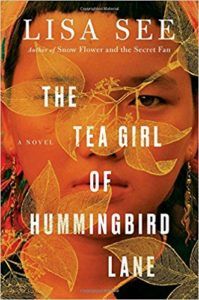 The gem that may not be on your radar from the general fiction category among amid three (!) books by Liane Moriarty is The Tea Girl of Hummingbird Lane by Lisa See, a full-cast audiobook about the lives of a Chinese mother Li-Yan, who belongs to an Akha ethnic minority in China, and her daughter Haley, who she gives up for adoption. Haley grows up in California and Li-Yan later moves away from her traditional village; both women wonder about the other, leading them to search for answers in their long lost family.
Which audiobooks did you put on your wishlist in 2017? Have you read them yet? Did any of the most wishlisted books on Audible surprise you?