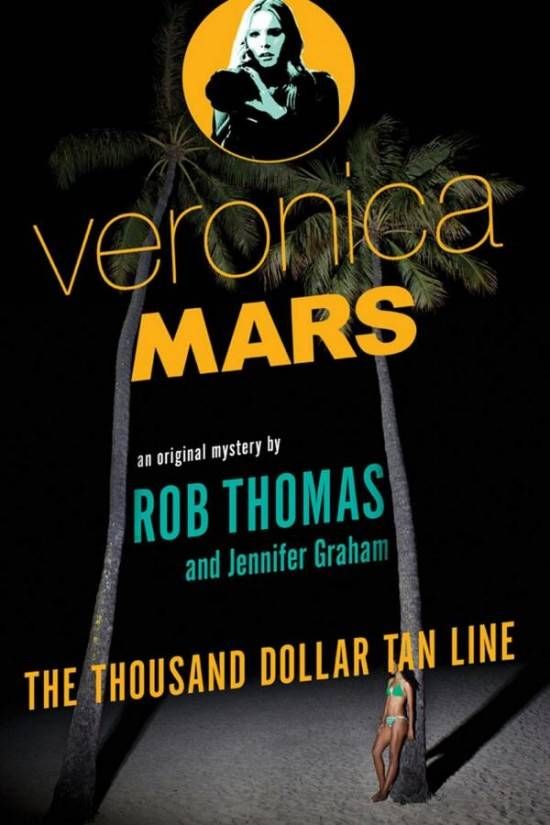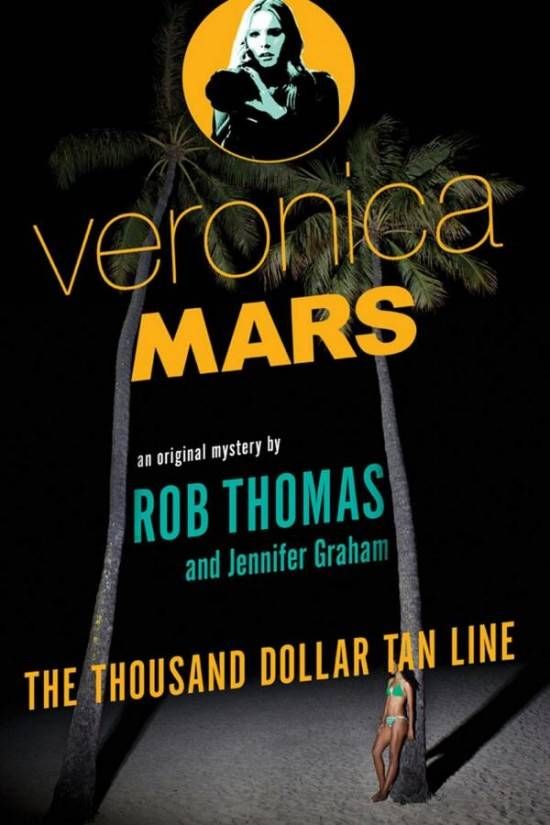 You guys, I was already REALLY REALLY REALLY excited about the Veronica Mars movie coming out. Big fan of the show from way back, was so pumped when the Kickstarter campaign kicked ALL the ass, really jazzed to go back to Neptune, California when movie is released March 14th. AND THEN AND THEN AND THEN I find out that nine days later Rob Thomas (no not Matchbox-20 Rob Thomas, the creator/showrunner of Veronica Mars Rob Thomas) and Jennifer Graham (a quick glance on Amazon reveals she's also the author Honey, Do You Need a Ride? Confessions of a Fat Runner, so do with that information what you will).
I'm through the roof excited that Veronica Mars, all grown up at 28, is getting not only her own movie but also her own novel! Mars was always supposed to be Nancy Drew if Raymond Chandler and Dashiell Hammett had co-written her adventures, so it's only right to have this character return to her literary roots. And, like any psyched-up fan, I have a wish list for the novel. As follows, what I hope I'll find when I flip this puppy open a month from now.
First Person Narration
The television show employed voice-over beautifully (and voice-over is a REALLY easy thing to do… not beautifully) so I'm hoping hard that the novel will be written in Veronica's voice. I would be kind-of-sort-of-maybe-okay with multiple narrators. Logan chapters, Mac chapters, Wallace chapters, I could get behind that. But if I had my druthers, I'd just have V narrate the whole shebang.
Lots of Page Time With All My Old Favorites Doing What They Do Best
Logan being broody-hot AND mean-hot! Wallace being the most loyal and true friend! Mac Hermione-ing every intellectual and technological problem that comes her way! Dick being, well, kind of a dick. But a loveable one! Those are the characters that are mentioned in the press release that will be solving (and of course, causing) problems throughout the novel.
But according to the movie's IMDb, a lot of other characters from the television series are coming back for the movie and I hope they find their way into the book as well! The side-splittingly dizzy Gia Goodman! Puppy-dog-cute policeman Officer Leo D'Amato! Best-biker-character-ever-do-not-even-try-to-step-Sons-of-Anarchy Eli "Weevil" Navarro! Grossest person alive Vinnie Van Lowe! The dad to end all dads Keith Mars! Cameos on the page, please, please, please, please.
One BIG Mystery and a Bunch of Little Mysteries
I so loved how the television season was structured, one really fun or crazy or FUN AND CRAZY mystery per episode and a very dramatic and intense and personal-to-Veronica mystery that spanned the length of the season. I hope the book can mimic or adapt this structure, because Veronica's at her most compelling when she's juggling a ton of mysteries of all different shapes and sizes.
All The Zingers
I'm going to be very disappointed if the zingers in the book don't measure up to all-time classics like "Annoy, little blonde one. Annoy like the wind." Prose will be so great for these characters (especially if it's Veronica/first person, which I have to think it is), because then we'll get zingers in the DESCRIPTION AND THE DIALOGUE!!!
Any other V. Mars fans in the house? Are you going to read the novel? What are you hoping is between those pages?
_________________________
Sign up for our newsletter to have the best of Book Riot delivered straight to your inbox every week. No spam. We promise.
To keep up with Book Riot on a daily basis, follow us on Twitter, like us on Facebook, , and subscribe to the Book Riot podcast in iTunes or via RSS. So much bookish goodness–all day, every day.