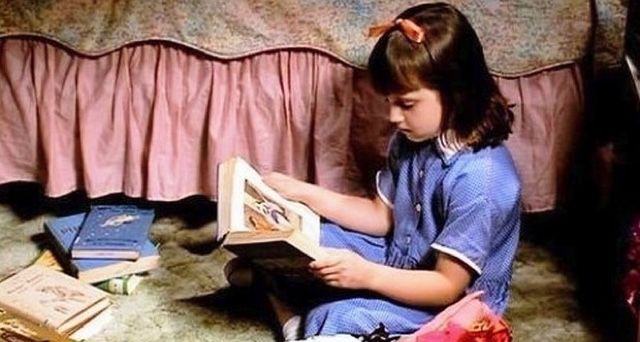 Children's
12 Roald Dahl Quotes That Will Help Everyone Navigate Adulthood Better
This content contains affiliate links. When you buy through these links, we may earn an affiliate commission.
Roald Dahl out of all people doesn't need an introduction. I remember Roald Dahl was one of the first English authors I was introduced to when I was a kid. And even though 17 years have passed since my first Roald Dahl (which was Matilda by the way), I keep coming back to his books. Since his birthday is on September 13, this is my rookie way of paying tribute to him: by listing the Roald Dahl quotes that have helped me navigate my adult life with a little more wisdom.
1. Mundane to Magical
"And above all, watch with glittering eyes the whole world around you because the greatest secrets are always hidden in the most unlikely places. Those who don't believe in magic will never find it."
2. Books are Bae (Cliched But True)
"So please, oh please, we beg, we pray,
Go throw your TV set away,
And in its place you can install
A lovely bookshelf on the wall.
Then fill the shelves with lots of books."
—Charlie and the Chocolate Factory
3. Some Perspective on Beauty
"If a person has ugly thoughts, it begins to show on the face. And when that person has ugly thoughts every day, every week, every year, the face gets uglier and uglier until you can hardly bear to look at it.
A person who has good thoughts cannot ever be ugly. You can have a wonky nose and a crooked mouth and a double chin and stick-out teeth, but if you have good thoughts it will shine out of your face like sunbeams and you will always look lovely."
4. Ultimate shots have been fired. Pseudo-intellectual academics should just go home now.
"I have a passion for teaching kids to become readers, to become comfortable with a book, not daunted. Books shouldn't be daunting, they should be funny, exciting and wonderful; and learning to be a reader gives a terrific advantage."
5. For Everyone Who Feels a Little Lost
"It doesn't matter who you are or what you look like, so long as somebody loves you."
6. Passion as a Life Force
"I began to realize how important it was to be an enthusiast in life. He taught me that if you are interested in something, no matter what it is, go at it at full speed ahead. Embrace it with both arms, hug it, love it and above all become passionate about it. Lukewarm is no good. Hot is no good either. White hot and passionate is the only thing to be."
7. Something for Budding Politicians
"Having power is not nearly as important as what you choose to do with it."
8. Roald Dahl for the Revolutionaries in Us
"Somewhere inside all of us is the power to change the world."
9. Roald Dahl on parenting
"When you grow up and have children of your own, do please remember something important: A stodgy parent is not fun at all! What a child wants—and DESERVES—is a parent who is SPARKY!"
—Danny, The Champion of the World
10. Bittersweet Life of a Writer
"The life of a writer is absolute hell compared to the life of a businessman. The writer has to force himself to work. He has to make his own hours and if he doesn't go to his desk at all there is nobody to scold him. A person is a fool to become a writer. His only compensation is absolute freedom. He has no master except his own soul, and that, I am sure, is why he does it."
11. On Building Legitimate Human Connections
"I have found it impossible to talk to anyone about my problems. I couldn't face the embarrassment, and anyway I lack the courage. Any courage I had was knocked out of me when I was young. But now, all of sudden I have a sort of desperate wish to tell everything to somebody."
12. Courage isn't the absence of fear. It's diving in despite feeling scared.
"I will not pretend I wasn't petrified. I was. But mixed in with the awful fear was a glorious feeling of excitement. Most of the really exciting things we do in our lives scare us to death. They wouldn't be exciting if they didn't."