Lists
7 Winter Drink and Book Pairings
This content contains affiliate links. When you buy through these links, we may earn an affiliate commission.
When it's chilly outside, there's nothing I love to do more than curl up with a warm drink and a good book. This time of year comes with a variety of festive beverages, from eggnog to hot chocolate to mulled wine. But how to decide what book best complements your cuppa? Have no fear, we're here to help! Check out our list of seven winter drink and book pairings below.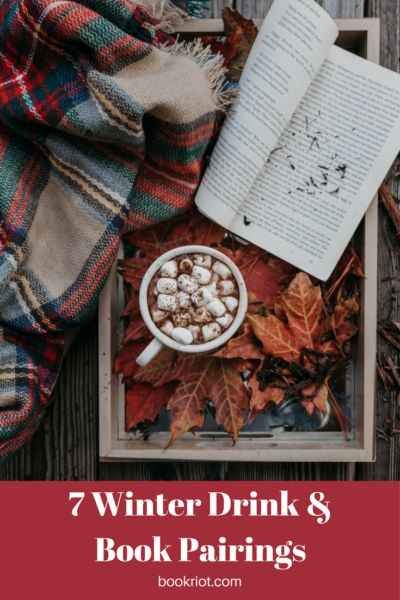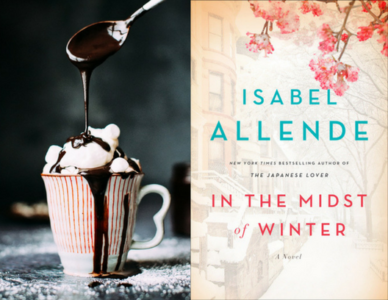 Hot chocolate is such a winter classic. It's sweet, it's warming, and once you take your first sip, you can't put it down. That's what makes it the perfect fit to drink while reading In the Midst of Winter by Isabel Allende. Set in Brooklyn, this novel follows 60-year-old human rights scholar Richard, 62-year-old Chilean lecturer Lucia, and young undocumented immigrant Evelyn as they are thrown together during a snowstorm. It's got romance, mystery, and nostalgia, making it a perfect winter read.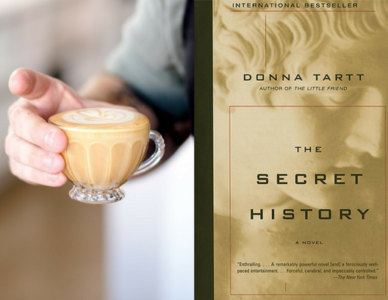 Ok, so eggnog may not be for everyone. But if you're a fan, you know that it's rich, flavorful, and packs a punch when you sneak in some bourbon. Similarly, Donna Tartt's neo-romantic style can be polarizing, but if you love it, you really love it. The Secret History follows a group of six eccentric students at an elite university in Vermont. Under the tutelage of a charismatic Classics professor, their curiosity leads them to make some dangerous choices. It's rich with memorable characters and filled with mystery that will keep your mind off of the terrible weather outside.
Chai Latte: A Good Cry by Nikki Giovanni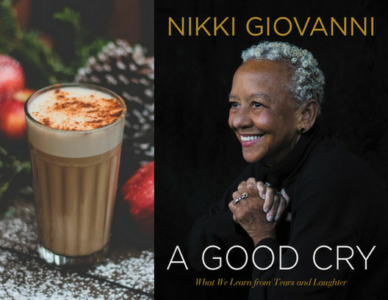 Chai lattes are my absolute favorite cold weather drink. The black tea spiced with cinnamon, ginger, cardamom, and nutmeg is warm and comforting, and with the smooth cream, it is somehow both heavy and light, soothing and energizing. This complexity of flavor matches perfectly with the poetry of Nikki Giovanni. Her writing takes you on an emotional journey, full of joy, grief, anger, and love. I recommend her most recent collection, A Good Cry: What We Learn from Tears and Laughter, where she explores her past and pays homage to those that have shaped her life.
Mulled Wine: Seven Days of Us by Francesca Hornak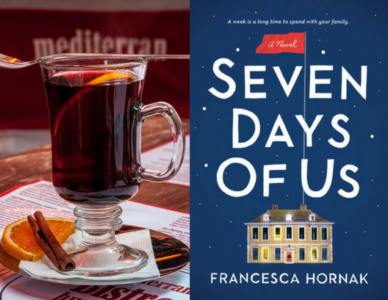 Mulled wine is one of those great drinks that will get you a little toasty in a warmth way and in a drunk way. It's also reminiscent of Christmas, which is why I've paired it with Seven Days of Us by Francesca Hornak. In this British novel, the Birch family finds themselves quarantined together after the eldest daughter, Olivia, returns from treating an epidemic abroad. This quarantine just so happens to fall during Christmas, marking the first time the family has spent the holiday together in years. Each family member has a secret to hide, and being in such close proximity forces them to address long-held tensions. Much like mulled wine, it's festive, lovable, and a little spicy.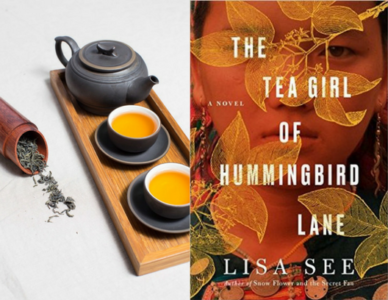 Tea is a book lover's best friend. For your chilly winter tea sipping, I recommend The Tea Girl of Hummingbird Lane by Lisa See. It's a little on the nose, but I couldn't miss the opportunity to suggest this book. It follows Li-Yan, a girl born to tea farmers in a remote Yunnan village, who breaks her family's traditions to leave her town and pursue an education. In addition to a fascinating lesson on the growing and production of tea, this novel explores family connections and the difficulty of leaving your home behind to pursue your destiny. It's beautifully written and will make you look at tea a little differently.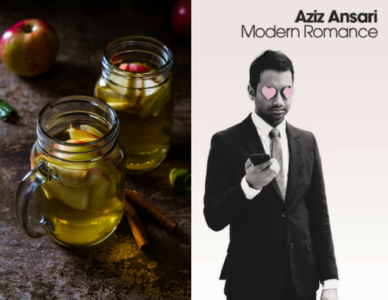 Apple cider is sweet and tangy, and since it's made from fruit, it's kind of good for you, too! That's why it's perfect to pair with Modern Romance by Aziz Ansari, a fun and informative read. Ansari worked with sociologist Eric Klinenberg to undertake a research project on modern dating, love, and relationships. The book uses Ansari's characteristic humor to explore their findings, and it will bring you all the laughs you need to combat winter gloom.
Champagne: White Teeth by Zadie Smith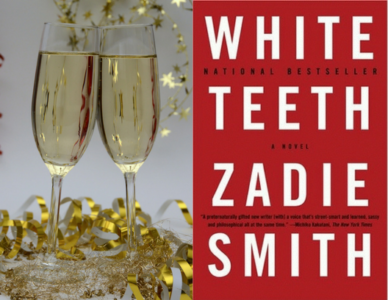 With New Year's Eve around the corner, you might also be sipping on some bubbly. There's no shame in ringing in 2018 at home with a book. If that's the route you're taking, try White Teeth by Zadie Smith. The story begins on New Year's Day in North London and follows two friends, Archie Jones and Samad Iqbal, as they navigate faith, race, gender, history, and culture. It's funny, touching, and poignant, and a great read to start off a new year.
…
Looking for more book and drink pairings? We've got you covered! Check out book pairings for your favorite tea, coffee, sparkling water, and boba tea.