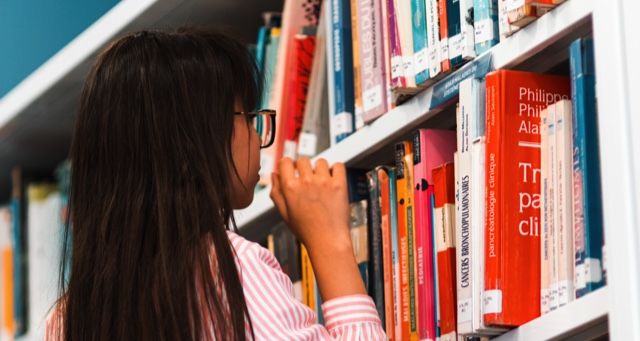 Lists
Winter 2020 YA Books: 175+ January–March New Releases To TBR
This content contains affiliate links. When you buy through these links, we may earn an affiliate commission.
If there's one thing that can be said for certain about the new year, it's this: we're in for a whole bunch of excellent new books that'll fill up our TBR lists with exciting adventures, heartwarming romances, and bone-chilling scares. This year's crop of new YA books is especially interesting, offering a wide range of genres and styles, suggesting that—at least at this point in the year—no single trend is emerging as bigger than any others. We're still seeing loads of thrillers, but we're also seeing plenty of romcoms, plenty of adventure stories, as well as all kinds of creatures that go bump in the night. There are also a number of historicals, both fiction and non, delving into World War II. Winter 2020 YA books will thrill and delight.
The titles here include stand alone titles, series books (marked in a *), books from well-known YA authors, debut authors, and books that'll be blockbuster books as well as quieter titles. Both fiction and nonfiction are represented.
This collection of winter 2020 YA books isn't comprehensive, but it's pretty darn close. These titles were pulled from a variety of publisher catalogs, and publication dates could shift slightly from what's been listed.
Grab your TBR and your favorite cuppa and prepare to spend these chilly (or, if you're in the Southern Hemisphere, sizzling) months enjoying some damn fine books. Descriptions come from Amazon because this is a huge list, and I've but just started dipping my toe into these books myself.
Winter 2020 YA Books For Your TBR
January
7
A resentful member of a high school Quiz Bowl team with an unrequited crush.
A Valentine's Day in the life of Every Day's protagonist "A."
A return to the characters of Two Boys Kissing.
19 Love Songs, from New York Times bestselling author David Levithan, delivers all of these stories and more. Born from Levithan's tradition of writing a story for his friends each Valentine's Day, this collection brings all of them to his readers for the first time. With fiction, nonfiction, and a story in verse, there's something for every reader here.
Witty, romantic, and honest, teens (and adults) will come to this collection not only on Valentine's Day, but all year round.
In her tenth book, Mildred Taylor completes her sweeping saga about the Logan family of Mississippi, which is also the story of the civil rights movement in America of the 20th century. Cassie Logan, first met in Song of the Trees and Roll of Thunder, Hear My Cry, is a young woman now, searching for her place in the world, a journey that takes her from Toledo to California, to law school in Boston, and, ultimately, in the 60s, home to Mississippi to participate in voter registration. She is witness to the now-historic events of the century: the Great Migration north, the rise of the civil rights movement, preceded and precipitated by the racist society of America, and the often violent confrontations that brought about change. Rich, compelling storytelling is Ms. Taylor's hallmark, and she fulfills expectations as she brings to a close the stirring family story that has absorbed her for over forty years. It is a story she was born to tell.
*Chosen by Kiersten White
Now that Nina has turned the Watcher's Castle into a utopia for hurt and lonely demons, she's still waiting for the utopia part to kick in. With her sister Artemis gone and only a few people remaining at the castle—including her still-distant mother—Nina has her hands full. Plus, though she gained back her Slayer powers from Leo, they're not feeling quite right after being held by the seriously evil succubus Eve, a.k.a. fake Watcher's Council member and Leo's mom.
And while Nina is dealing with the darkness inside, there's also a new threat on the outside, portended by an odd triangle symbol that seems to be popping up everywhere, in connection with Sean's demon drug ring as well as someone a bit closer to home. Because one near-apocalypse just isn't enough, right?
The darkness always finds you. And once again, it's coming for the Slayer.
After surviving the Vile Rot, Isoka, Meroe, and the rest of Soliton's crew finally arrive at Soliton's mysterious destination, the Harbor—a city of great stone ziggurats, enshrouded in a ghostly veil of Eddica magic. And they're not alone.
Royalty, monks, and madmen live in a precarious balance, and by night take shelter from monstrous living corpses. None know how to leave the Harbor, but if Isoka can't find a way to capture Soliton and return it to the Emperor's spymaster before a year is up, her sister's Tori's life will be forfeit.
But there's more to Tori's life back in Kahnzoka than the comfortable luxury Isoka intended for her. By night, she visits the lower wards, risking danger to help run a sanctuary for mage-bloods fleeing the Emperor's iron fist. When she discovers that Isoka is missing, her search takes her deep in the mires of intrigue and revolution. And she has her own secret—the power of Kindre, the Well of Mind, which can bend others to its will. Though she's spent her life denying this brutal magic, Tori will use whatever means she has to with Isoka's fate on the line…
Adam Moynihan's life used to be awesome. Straight As, close friends and a home life so perfect that it could have been a TV show straight out of the 50s. Then his oldest brother died. Now his fun-loving mom cries constantly, he and his remaining brother can't talk without fighting, and the father he always admired proved himself a coward by moving out when they needed him most.
Jolene Timber's life is nothing like the movies she loves—not the happy ones anyway. As an aspiring director, she should know, because she's been reimagining her life as a film ever since she was a kid. With her divorced parents at each other's throats and using her as a pawn, no amount of mental reediting will give her the love she's starving for.
Forced to spend every other weekend in the same apartment building, the boy who thinks forgiveness makes him weak and the girl who thinks love is for fools begin an unlikely friendship. The weekends he dreaded and she endured soon become the best part of their lives. But when one's life begins to mend while the other's spirals out of control, they realize that falling in love while surrounded by its demise means nothing is ever guaranteed.
Fritz, Gertrud, and Jean were classic outsiders: their clothes were different, their music was rebellious, and they weren't afraid to fight. But they were also Germans living under Hitler, and any nonconformity could get them arrested or worse. As children in 1933, they saw their world change. Their earliest memories were of the Nazi rise to power and of their parents fighting Brownshirts in the streets, being sent to prison, or just disappearing.
As Hitler's grip tightened, these three found themselves trapped in a nation whose government contradicted everything they believed in. And by the time they were teenagers, the Nazis expected them to be part of the war machine. Fritz, Gertrud, and Jean and hundreds like them said no. They grew bolder, painting anti-Nazi graffiti, distributing anti-war leaflets, and helping those persecuted by the Nazis. Their actions were always dangerous. The Gestapo pursued and arrested hundreds of Edelweiss Pirates. In World War II's desperate final year, some Pirates joined in sabotage and armed resistance, risking the Third Reich's ultimate punishment. This is their story.
Lexi's angry. And it's getting worse.
If only she could stop losing her temper and behave herself, her stepfather would accept her, her mom would love her like she used to, and her stepbrother would declare his crushing desire to spend the rest of his life with her. She wants these things so badly, she's determined to swallow her anger and make her family proud.But pushing fury down doesn't make it disappear. Instead, it simmers below the surface waiting to erupt . . . And there'll be fireworks when it does.
Find the heir, win the crown.
The curse is finally broken, but Prince Rhen of Emberfall faces darker troubles still. Rumors circulate that he is not the true heir and that forbidden magic has been unleashed in Emberfall. Although Rhen has Harper by his side, his guardsman Grey is missing, leaving more questions than answers.
Win the crown, save the kingdom.
Grey may be the heir, but he doesn't want anyone to know his secret. On the run since he destroyed Lilith, he has no desire to challenge Rhen–until Karis Luran once again threatens to take Emberfall by force. Her own daughter Lia Mara sees the flaws in her mother's violent plan, but can she convince Grey to stand against Rhen, even for the good of Emberfall?
The heart-pounding, compulsively readable saga continues as loyalties are tested and new love blooms in a kingdom on the brink of war.
Josh and three other campers at Simon Lake are high up on a mountain when an earthquake hits. The rest of the camp is wiped out in a moment—leaving Josh, Derrick, Brooke, and Shannon alone, hundreds of miles from the nearest town, with meager supplies, surrounded by dangerous Alaskan wildlife.
After a few days, it's clear no rescue is coming, and distant military activity in the skies suggests this natural disaster has triggered a political one.
Josh and his fellow campers face a struggle for survival in their hike back home—to an America they might not recognize.
Quinn and Grayson have been fierce speech and debate rivals for years. They can't stand one another, either in competition or in real life.
But when their AP Government teacher returns their school assignments to the wrong cubbies, they begin exchanging anonymous notes without knowing who the other one is.
Despite their differences, the two come together through their letters and find themselves unknowingly falling for the competition. Before the state tournament, the two of them need to figure out what they want out of life, or risk their own future happiness. After all, what's the point of speech and debate if you can't say what's in your heart?
Seven months.
That's how long I was kept captive.
Locked in a room with a bed, refrigerator, and adjoining bathroom, I was instructed to eat, bathe, and behave. I received meals, laundered clothes, and toiletries through a cat door, never knowing if it was day or night. The last time I saw the face of my abductor was when he dragged me fighting from the trunk of his car. And when I finally escaped, I prayed I'd never see him again.
Now that I'm home, my parents and friends want everything to be like it was before I left. But they don't understand that dining out and shopping trips can't heal what's broken inside me. I barely leave my bedroom. Therapists are clueless and condescending. So I start my own form of therapy―but writing about my experience awakens uncomfortable memories, ones that should've stayed buried. How far will I have to go to uncover the truth of what happened―and will it break me forever?
David Scheinman is the popular president of his senior class, battling cystic fibrosis.
Jamie Turner is a quiet sophomore, struggling with depression.
The pair soon realizes that they're able to be more themselves with each other than they can be with anyone else, and their unlikely friendship starts to turn into something so much more.
But neither Jamie nor David can bring themselves to reveal the secrets that weigh most heavily on their hearts—and their time for honesty may be running out.
In 1935, ten-year-old Alex Maki from Bainbridge Island, Washington is disgusted when he's forced to become pen pals with Charlie Lévy of Paris, France—a girl. He thought she was a boy. In spite of Alex's reluctance, their letters continue to fly across the Atlantic—and along with them, the shared hopes and dreams of friendship. Until the Japanese attack on Pearl Harbor and the growing Nazi persecution of Jews force them to confront the darkest aspects of human nature.
From the desolation of an internment camp on the plains of Manzanar to the horrors of Auschwitz and the devastation of European battlefields, the only thing they can hold onto are the memories of their letters. But nothing can dispel the light between them.
When they're stuck under one roof, the house may not be big enough for their hate…or their love.
When Tyson Trice finds himself tossed into the wealthy coastal community of Pacific Hills, he's ready for the questions, the stares and the feeling of not belonging. Not that he cares. After recovering from being shot and surviving the rough streets of Lindenwood, he doesn't care about anyone or anything, much less how the rest of his life will play out.
Golden girl Nandy Smith has spent most of her life building the pristine image that it takes to fit in when it comes to her hometown Pacific Hills where image is everything. After learning that her parents are taking in a troubled teen boy, Nandy fears her summer plans, as well as her reputation, will go up in flames.
Now with Trice living under the same roof, the wall between their bedrooms feels as thin as the line between love and hate. Beneath the angst, their growing attraction won't be denied. Through time, Trice brings Nandy out of her shell, and Nandy attempts to melt the ice that's taken Trice's heart and being. Only, with the ever-present pull back to the Lindenwood streets, it'll be a wonder if Trice makes it through this summer at all.
"Our cousins have done this program," Sophie whispers. "Best kept secret. Zero supervision."
And just like that, Ever Wong's summer takes an unexpected turn. Gone is Chien Tan, the strict educational program in Taiwan that Ever was expecting. In its place, she finds Loveboat: a summer-long free-for-all where hookups abound, adults turn a blind eye, snake-blood sake flows abundantly, and the nightlife runs nonstop.
But not every student is quite what they seem:
Ever is working toward becoming a doctor but nurses a secret passion for dance.
Rick Woo is the Yale-bound child prodigy bane of Ever's existence whose perfection hides a secret.
Boy-crazy, fashion-obsessed Sophie Ha turns out to have more to her than meets the eye.
And under sexy Xavier Yeh's shell is buried a shameful truth he'll never admit.
When these students' lives collide, it's guaranteed to be a summer Ever will never forget.
It's senior year, and Paige Hancock is finally living her best life. She has a fun summer job, great friends, and a super charming boyfriend who totally gets her. But senior year also means big decisions. Weighing "the rest of her life," Paige feels her anxiety begin to pervade every decision she makes. Everything is exactly how she always wanted it to be–how can she leave it all behind next year? In her head, she knows there is so much more to experience after high school. But in her heart, is it so terrible to want everything to stay the same forever?
Everyone expected the king's daughter would inherit the throne. No one expected me.
It shouldn't be possible. I'm Nameless, a class of citizens so disrespected, we don't even get names. Dozens of us have been going missing for months and no one seems to care.
But there's no denying the tattoo emblazoned on my arm. I am queen. In a palace where the corridors are more dangerous than the streets, though, how could I possibly rule? And what will become of the Nameless if I don't?
In The Night Country, Alice Proserpine dives back into a menacing, mesmerizing world of dark fairy tales and hidden doors. Follow her and Ellery Finch as they learn The Hazel Wood was just the beginning, and that worlds die not with a whimper, but a bang.
With Finch's help, Alice escaped the Hinterland and her reclusive grandmother's dark legacy. Now she and the rest of the dregs of the fairy tale world have washed up in New York City, where Alice is trying to make a new, unmagical life. But something is stalking the Hinterland's survivors―and she suspects their deaths may have a darker purpose. Meanwhile, in the winking out world of the Hinterland, Finch seeks his own adventure, and―if he can find it―a way back home…
Oasis by
Katya de Becerra
Alif had exciting summer plans: working on her father's archeological dig site in the desert with four close friends … and a very cute research assistant. Then the sandstorm hit.
Their camp wiped away, Alif and the others find themselves lost on the sands, seemingly doomed … until they find the oasis. It has everything they need: food, water, and shade―and mysterious ruins that hide a deadly secret. As reality begins to shift around them, they question what's real and what's a mirage.
The answers turn Alif and her friends against each other, and they begin to wonder if they've truly been saved. And while it was easy to walk into the oasis, it may be impossible to leave …
Come on, Bayview, you know you've missed this.

A ton of copycat gossip apps have popped up since Simon died, but in the year since the Bayview four were cleared of his shocking death, no one's been able to fill the gossip void quite like he could. The problem is no one has the facts.
Until now.
This time it's not an app, though—it's a game.
Truth or Dare.
Phoebe's the first target. If you choose not to play, it's a truth. And hers is dark.
Then comes Maeve and she should know better—always choose the dare.
But by the time Knox is about to be tagged, things have gotten dangerous. The dares have become deadly, and if Maeve learned anything from Bronwyn last year, it's that they can't count on the police for help. Or protection.
Simon's gone, but someone's determined to keep his legacy at Bayview High alive. And this time, there's a whole new set of rules.
Sometimes a broken heart is all you need to set you free…
Reiko loves the endless sky and electric colors of the Californian desert. It is a refuge from an increasingly claustrophobic life of family pressures and her own secrets. Then she meets Seth, a boy who shares a love of the desert and her yearning for a different kind of life. But Reiko and Seth both want something the other can't give them. As summer ends, things begin to fall apart. But the end of love can sometimes be the beginning of you…
When Amaya rescues a mysterious stranger from drowning, she fears her rash actions have earned her a longer sentence on the debtor ship where she's been held captive for years. Instead, the man she saved offers her unimaginable riches and a new identity, setting Amaya on a perilous course through the coastal city-state of Moray, where old-world opulence and desperate gamblers collide. Amaya wants one thing: revenge against the man who ruined her family and stole the life she once had. But the more entangled she becomes in this game of deception-and as her path intertwines with the son of the man she's plotting to bring down-the more she uncovers about the truth of her past. And the more she realizes she must trust no one?
A house divided
Sierra and the shadowshapers have been split apart. Juan, Anthony, and Izzy are in jail, anxiously waiting to find out what will become of them. Back in Brooklyn, the other shadowshapers have been getting threatening messages from whisper wraiths, catching strangely shaped figures stalking them, and fending off random spirits. A war is brewing among the houses, and the very magic of the shadowshapers is at stake.
The fate of the worlds
Sierra is determined to protect her own in the coming conflict, even if that means keeping secrets from them. But a deal with Death by one of Sierra's ancestors has far-reaching consequences in the battles of the present, and as old fates tangle with new powers, Sierra will have to harness the Deck of Worlds and confront her family's past if she has any hope of saving the future and everyone she loves. Only doing so will mean following the magic to places the shadowshapers have never gone before . . . and may never return from.
Following the Civil War, the Reconstruction era raised a new question to those in power in the US: Should African Americans, so many of them former slaves, be granted the right to vote?
In a bitter partisan fight over the legislature and Constitution, the answer eventually became yes, though only after two constitutional amendments, two Reconstruction Acts, two Civil Rights Acts, three Enforcement Acts, the impeachment of a president, and an army of occupation. Yet, even that was not enough to ensure that African American voices would be heard, or their lives protected. White supremacists loudly and intentionally prevented black Americans from voting — and they were willing to kill to do so.
In this vivid portrait of the systematic suppression of the African American vote, critically acclaimed author Lawrence Goldstone traces the injustices of the post-Reconstruction era through the eyes of incredible individuals, both heroic and barbaric, and examines the legal cases that made the Supreme Court a partner of white supremacists in the rise of Jim Crow. Though this is a story of America's past, Goldstone brilliantly draws direct links to today's creeping threats to suffrage in this important and, alas, timely book.
Life changes forever for Liv when her older brother, Jonah, accidentally shoots himself with his best friend Clay's father's gun. Now Jonah needs round-the-clock care just to stay alive, and Liv feels like she's the only person who can see that her brother is still there inside his broken body.
With Liv's mom suing Clay's family, there are divisions in the community that Liv knows she's not supposed to cross. But Clay is her friend, too, and she refuses to turn away from him—just like she refuses to give up on Jonah.
This powerful novel is a stunning exploration of tragedy, grief, compassion, and forgiveness.
When softball star Liv Rodinsky throws one ill-advised punch during the most important game of the year, she loses her scholarship to her fancy private school, her boyfriend, and her teammates all in one fell swoop. With no other options, Liv is forced to transfer to the nearest public school, Northland, where she'll have to convince its coach she deserves a spot on the softball team, all while facing both her ex and the teammates of the girl she punched… Every. Single. Day.
Enter Grey, the injured star quarterback with amazing hair and a foolproof plan: if Liv joins the football team as his temporary replacement, he'll make sure she gets a spot on the softball team in the spring. But it will take more than just a flawless spiral for Liv to find acceptance in Northland's halls, and behind that charismatic smile, Grey may not be so perfect after all.
Told in dual timelines—half of the chapters moving forward in time and half moving backward—We Used to Be Friends explores the most traumatic breakup of all: that of childhood besties. At the start of their senior year in high school, James (a girl with a boy's name) and Kat are inseparable, but by graduation, they're no longer friends. James prepares to head off to college as she reflects on the dissolution of her friendship with Kat while, in alternating chapters, Kat thinks about being newly in love with her first girlfriend and having a future that feels wide open. Over the course of senior year, Kat wants nothing more than James to continue to be her steady rock, as James worries that everything she believes about love and her future is a lie when her high-school sweetheart parents announce they're getting a divorce. Funny, honest, and full of heart, We Used to Be Friends tells of the pains of growing up and growing apart.
Ximena is the decoy Condesa, a stand-in for the last remaining Illustrian royal. Her people lost everything when the usurper, Atoc, used an ancient relic to summon ghosts and drive the Illustrians from La Ciudad. Now Ximena's motivated by her insatiable thirst for revenge, and her rare ability to spin thread from moonlight.
When Atoc demands the real Condesa's hand in marriage, it's Ximena's duty to go in her stead. She relishes the chance, as Illustrian spies have reported that Atoc's no longer carrying his deadly relic. If Ximena can find it, she can return the true aristócrata to their rightful place.
She hunts for the relic, using her weaving ability to hide messages in tapestries for the resistance. But when a masked vigilante, a warm-hearted princesa, and a thoughtful healer challenge Ximena, her mission becomes more complicated. There could be a way to overthrow the usurper without starting another war, but only if Ximena turns her back on revenge―and her Condesa.
When #MeToo went viral, Janet Gurtler was among the millions of people who began to reflect on her past experiences. Things she had reluctantly accepted—male classmates groping her at recess, harassment at work—came back to her in startling clarity. She needed teens to know what she had not: that no young person should be subject to sexual assault, or made to feel unsafe, less than or degraded.
You Too? was born out of that need. By turns thoughtful and explosive, these personal stories encompass a wide range of experiences and serve as a reminder to readers that they, too, have a voice worthy of being heard—and that only by listening and working together can we create change.
14
It has always been Eda's dream to become empress, no matter the cost. Haunted by her ambition and selfishness, she's convinced that the only way to achieve her goal is to barter with the gods. But all requests come with a price and Eda bargains away the soul of her best friend in exchange for the crown.
Years later, her hold on the empire begins to crumble and her best friend unexpectedly grows sick and dies. Gnawed by guilt and betrayal, Eda embarks on a harrowing journey to confront the very god who gave her the kingdom in the first place. However, she soon discovers that he's trapped at the center of an otherworldly labyrinth and that her bargain with him is more complex than she ever could have imagined.
Echo Brown is a wizard from the East Side, where apartments are small and parents suffer addictions to the white rocks. Yet there is magic . . . everywhere. New portals begin to open when Echo transfers to the rich school on the West Side, and an insightful teacher becomes a pivotal mentor.
Each day, Echo travels between two worlds, leaving her brothers, her friends, and a piece of herself behind on the East Side. There are dangers to leaving behind the place that made you. Echo soon realizes there is pain flowing through everyone around her, and a black veil of depression threatens to undo everything she's worked for.
"Do you trust me?"
An instant bestseller, A Map of Days launched readers into the previously unexplored world of American peculiars, one bursting with new questions, new allies, and new adversaries.
Now, with enemies behind him and the unknown ahead, Jacob Portman's story continues as he takes a brave leap forward into The Conference of the Birds, the next installment of the beloved, bestselling Miss Peregrine's Peculiar Children series.
Summer, 1518. A strange sickness sweeps through Strasbourg: women dance in the streets, some until they fall down dead. As rumors of witchcraft spread, suspicion turns toward Lavinia and her family, and Lavinia may have to do the unimaginable to save herself and everyone she loves.
Five centuries later, a pair of red shoes seal to Rosella Oliva's feet, making her dance uncontrollably. They draw her toward a boy who knows the dancing fever's history better than anyone: Emil, whose family was blamed for the fever five hundred years ago. But there's more to what happened in 1518 than even Emil knows, and discovering the truth may decide whether Rosella survives the red shoes.
Veronica sees ghosts―more specifically, her mother's ghost. The afterimages of blinding migraines that consumes her whole life and keeps Veronica on the fringes. But the haunting makes her wonder if there is something more going on….
Golden boy Sawyer is handsome and popular, a state champion swimmer, but this All-American is hiding an adrenaline addiction that could kill him. Drawn to each other after a chance meeting, can they help each other battle the demons that haunt their every step or will they push their luck too far and risk losing it all…including their lives?
Wendelin Van Draanen didn't grow up wanting to be a writer, but thirty books later, she's convinced that writing saved her life. Or, at least, saved her from a life of bitterness and despair. Writing helped her sort out what she thought and felt and wanted. And digging deep into fictional characters helped her understand the real people in her life better as well.
Wendelin shares what she's learned–about writing, life, and what it takes to live the writing life. This book is packed with practical advice on the craft: about how to create characters and plot a story that's exciting to read. But maybe even more helpful is the insight she provides into the persistence, and perseverance, it takes to live a productive, creative life. And she answers the age-old question Where do you get your ideas? by revealing how events in her own life became the seeds of her best-loved novels.
Hope in the Mail is a wildly inspirational read for anyone with a story to share.
Growing up in New York, brothers Emil and Brighton always idolized the Spell Walkers—a vigilante group sworn to rid the world of specters. While the Spell Walkers and other celestials are born with powers, specters take them, violently stealing the essence of endangered magical creatures.
Brighton wishes he had a power so he could join the fray. Emil just wants the fighting to stop. The cycle of violence has taken a toll, making it harder for anyone with a power to live peacefully and openly. In this climate of fear, a gang of specters has been growing bolder by the day.
Then, in a brawl after a protest, Emil manifests a power of his own—one that puts him right at the heart of the conflict and sets him up to be the heroic Spell Walker Brighton always wanted to be.
Brotherhood, love, and loyalty will be put to the test, and no one will escape the fight unscathed.
When Nina decides to take a radio broadcasting class her senior year, she expects it to be a walk in the park. Instead, it's a complete disaster.
The members of Nina's haphazardly formed radio team have approximately nothing in common. And to maximize the awkwardness her group includes Jamie, a childhood friend she'd hoped to basically avoid for the rest of her life.
The show is a mess, internet rumors threaten to bring the wrath of two fandoms down on their heads, and to top it all off Nina's family is on the brink of some major upheaval.
Everything feels like it's spiraling out of control―but maybe control is overrated?
Oscar and his dog have made a pretty good life for themselves, despite the fact that Oscar's family has all but vanished—his father is dead; his mother has a new boyfriend. His older sister, Rachel, fled five years ago . . . right after Mr. Cigar bit off her hand.
Despite the freak accident, Oscar knows his dog is no menace. Mr. Cigar is a loyal protector: a supernatural creature that can exact revenge, communicate telepathically, and manipulate car doors and windows with ease. So, when Rachel—now twenty-two and an artist living in New York—calls out of the blue and claims she's being held hostage, Oscar sees an opportunity to make things right between them.
He races north, intent on both saving Rachel and fleeing the mysterious evil forces targeting his dog. And it's only by embarking on this dual quest that Oscar starts to untangle his own life and understand the bizarre reality of Mr. Cigar.
Say Her Name by
Zetta Elliott, illustrated by Loveis Wise
Inspired by the #SayHerName campaign launched by the African American Policy Forum, these poems pay tribute to victims of police brutality as well as the activists insisting that Black Lives Matter. Elliott engages poets from the past two centuries to create a chorus of voices celebrating the creativity, resilience, and courage of Black women and girls.
This collection features forty-nine powerful poems, four of which are tribute poems inspired by the works of Lucille Clifton, Audre Lorde, Nikki Giovanni, and Phillis Wheatley.
This provocative collection will move every reader to reflect, respond-and act.
Seventeen-year-old Lake spends her days searching a strange, post-apocalyptic landscape for people who have forgotten one very important thing: this isn't reality. Everyone she meets is a passenger aboard a ship that's been orbiting Earth since a nuclear event. The simulation that was supposed to prepare them all for life after the apocalypse has trapped their minds in a shared virtual reality and their bodies in stasis chambers.
No one can get off the ship until all of the passengers are out of the sim, and no one can get out of the sim unless they believe it's a simulation. It's up to Lake to help them remember.
When Lake reveals the truth to a fellow passenger, seventeen-year-old Taren, he joins her mission to find everyone, persuade them that they've forgotten reality, and wake them up. But time's running out before the simulation completely deconstructs, and soon Taren's deciding who's worth saving and who must be sacrificed for the greater good. Now, Lake has no choice but to pit herself against Taren in a race to find the secret heart of the sim, where something waits that will either save them or destroy them all.
21
*Ashlords by
Scott Reintgen
Every year since the Ashlords were gifted phoenix horses by their gods, they've raced them. First into battle, then on great hunts, and finally for the pure sport of seeing who rode the fastest. Centuries of blood and fire carved their competition into a more modern spectacle: The Races.
Over the course of a multi-day event, elite riders from clashing cultures vie to be crowned champion. But the modern version of the sport requires more than good riding. Competitors must be skilled at creating and controlling phoenix horses made of ash and alchemy, which are summoned back to life each sunrise with uniquely crafted powers to cover impossible distances and challenges before bursting into flames at sunset. But good alchemy only matters if a rider knows how to defend their phoenix horse at night. Murder is outlawed, but breaking bones and poisoning ashes? That's all legal and encouraged.
In this year's Races, eleven riders will compete, but three of them have more to lose than the rest–a champion's daughter, a scholarship entrant, and a revolutionary's son. Who will attain their own dream of glory? Or will they all flame out in defeat?
It's 1940, and Sarah Goldstein is hiding in plain sight as Ursula Haller, the Shirley Temple of Nazi high society. She helps the resistance by spying on Nazi generals at cocktail parties in Berlin, but she yearns to do more. Then the spy she works for, the Captain, gets word of a German doctor who's gone rogue in Central Africa. Rumors say the doctor is experimenting with a weapon of germ warfare so deadly it could wipe out entire cities. It's up to the Captain and Sarah to reach the doctor and seize this weapon–known as "the Bleeding"–before the Nazis can use it to murder thousands. Joining them on their journey, in of the guise of a servant, is Clementine, a half-German, half-Senegalese girl, whose wit and ferocity are a perfect match for Sarah's. As they travel through the areas now known as the Republic of the Congo and Gabon, Clementine's astute observations force Sarah to face a hard truth: that mass extermination didn't start with the Nazis.
This unbearably high-stakes thriller pushes Sarah to face the worst that humanity is capable of–and challenges her to find reasons to keep fighting.
Agatha is a Hawk, brave and fierce, who protects her people by patrolling the high walls of their island home. She is proud of her job, though some in her clan whisper that it is meant to keep her out of the way because of the condition she was born with.Jaime, thoughtful and anxious, is an Angler, but he hates the sea. Worse, he's been chosen for a duty that the clan hasn't required for generations: to marry. The elders won't say why they have promised him to a girl in a neighboring clan, but there are rumors of approaching danger.When disaster strikes and the clan is kidnapped, it is up to Agatha and Jaime to travel across the haunted mainland of Scotia to Norveg, with help along the way from a clan of nomadic Highland bull riders and the many animals who are drawn to Agatha's extraordinary gift of communication. Thrilling and dark yet rich with humor and compassion, this is the first book in the Shadow Skye trilogy, written by a wonderful new voice in fantasy and introducing a welcome new kind of hero.
Ellingham Academy must be cursed. Three people are now dead. One, a victim of either a prank gone wrong or a murder. Another, dead by misadventure. And now, an accident in Burlington has claimed another life. All three in the wrong place at the wrong time. All at the exact moment of Stevie's greatest triumph . . .
She knows who Truly Devious is. She's solved it. The greatest case of the century.
At least, she thinks she has. With this latest tragedy, it's hard to concentrate on the past. Not only has someone died in town, but David disappeared of his own free will and is up to something. Stevie is sure that somehow—somehow—all these things connect. The three deaths in the present. The deaths in the past. The missing Alice Ellingham and the missing David Eastman. Somewhere in this place of riddles and puzzles there must be answers.
Then another accident occurs as a massive storm heads toward Vermont. This is too much for the parents and administrators. Ellingham Academy is evacuated. Obviously, it's time for Stevie to do something stupid. It's time to stay on the mountain and face the storm—and a murderer.
Genie Lo thought she was busy last year, juggling her academic career with protecting the Bay Area from demons. But now, as the Heaven-appointed Guardian of California, she's responsible for the well-being of all yaoguai and spirits on Earth. Even the ones who interrupt her long-weekend visit to a prestigious college, bearing terrible news about a cosmos-threatening force of destruction in a nearby alternate dimension.
The goddess Guanyin and Genie's boyfriend, Quentin Sun Wukong, do their best to help, but it's really the Jade Emperor who's supposed to handle crises of this magnitude. Unfortunately for Genie and the rest of existence, he's gone AWOL. Fed up with the Jade Emperor's negligence, Genie spots an opportunity to change the system for the better by undertaking a quest that spans multiple planes of reality along with an adventuring party of quarrelsome Chinese gods. But when faced with true danger, Genie and her friends realize that what will save the universe this time isn't strength, but sacrifice.
Beatrice Fox deserves to go straight to hell.
At least, that's what she believes. Her last day on Earth, she ruined the life of the person she loves most–her little sister, Emmy. So when Bea awakens from a fatal car accident to find herself on an airplane headed who knows where, she's confused, to say the least.
Once on the ground, Bea receives some truly harrowing news: she's in purgatory. If she ever wants to catch a flight to heaven, she'll have to help five thousand souls figure out what's keeping them from moving on.
But one of Bea's first assignments is Caleb, the boy who caused her accident, and the last person Bea would ever want to send to the pearly gates. And as much as Bea would love to see Caleb suffer for dooming her to a seemingly endless future of eating bad airport food and listening to other people's problems, she can't help but notice that he's kind of cute, and sort of sweet, and that maybe, despite her best efforts, she's totally falling for him.
Del has had a crush on Kiera Westing since kindergarten. And now, during their junior year, she's finally available. So when Kiera volunteers for an opportunity at their church, Del's right behind her. Though he quickly realizes he's inadvertently signed up for a Purity Pledge.
His dad thinks his wires are crossed, and his best friend, Qwan, doesn't believe any girl is worth the long game. But Del's not about to lose his dream girl, and that's where fellow pledger Jameer comes in. He can put in the good word. In exchange, Del just has to get answers to the Pledgers' questions…about sex ed.
With other boys circling Kiera like sharks, Del needs to make his move fast. But as he plots and plans, he neglects to ask the most important question: What does Kiera want? He can't think about that too much, though, because once he gets the girl, it'll all sort itself out. Right?
Princess Delia knows her duty: She must choose a prince to marry in order to secure an alliance and save her failing planet. Yet she secretly dreams of true love, and feels there must be a better way. Determined to chart her own course, she steals a spaceship to avoid the marriage, only to discover a handsome stowaway.
All Aidan wanted was to "borrow" a few palace trinkets to help him get off the planet. Okay, so maybe escaping on a royal ship wasn't the smartest plan, but he never expected to be kidnapped by a runaway princess!
Sparks fly as this headstrong princess and clever thief battle wits, but everything changes when they inadvertently uncover a rebel conspiracy that could destroy their planet forever.
In Kyrkarta, magic—known as maz—was once a freely available natural resource. Then an earthquake released a magical plague, killing thousands and opening the door for a greedy corporation to make maz a commodity that's tightly controlled—and, of course, outrageously expensive.
Which is why Diz and her three best friends run a highly lucrative, highly illegal maz siphoning gig on the side. Their next job is supposed to be their last heist ever.
But when their plan turns up a powerful new strain of maz that (literally) blows up in their faces, they're driven to unravel a conspiracy at the very center of the spellplague—and possibly save the world.
No pressure.
Meet Pepper, swim team captain, chronic overachiever, and all-around perfectionist. Her family may be falling apart, but their massive fast-food chain is booming ― mainly thanks to Pepper, who is barely managing to juggle real life while secretly running Big League Burger's massive Twitter account.
Enter Jack, class clown and constant thorn in Pepper's side. When he isn't trying to duck out of his obscenely popular twin's shadow, he's busy working in his family's deli. His relationship with the business that holds his future might be love/hate, but when Big League Burger steals his grandma's iconic grilled cheese recipe, he'll do whatever it takes to take them down, one tweet at a time.
All's fair in love and cheese ― that is, until Pepper and Jack's spat turns into a viral Twitter war. Little do they know, while they're publicly duking it out with snarky memes and retweet battles, they're also falling for each other in real life ― on an anonymous chat app Jack built.
As their relationship deepens and their online shenanigans escalate ― people on the internet are shipping them?? ― their battle gets more and more personal, until even these two rivals can't ignore they were destined for the most unexpected, awkward, all-the-feels romance that neither of them expected.
Cat's hacking skills weren't enough to keep her from losing everything—her identity, her past, and now her freedom. She's trapped and alone, but she's survived this long, and she's not giving up without a fight.
Though the outbreak has been contained, a new threat has emerged—one that's taken the world to the brink of a devastating war. With genetic technology that promises not just a cure for the plague, but a way to prevent death itself, both sides will stop at nothing to seize control of humanity's future.
Facing her smartest, most devastating enemy yet, Cat must race against the clock to protect her friends and save the lives of millions on the planet's surface. No matter the outcome, humanity will never be the same.
And this time, Cat can't afford to let anything, or anyone, stand in her way.
Growing up in foster care, Muir has lived in many houses. And if she's learned one thing, it is to Pack. Light. Carry only what fits in a suitcase.
Toothbrush? Yes.
Socks? Yes.
Emotional attachment to friends? foster families? a boyfriend? Nope!
There's no room for any additional baggage.
Muir has just one year left before she ages out of the system. One year before she's free. One year to avoid anything–or anyone–that could get in her way.
Then she meets Francine. And Kira. And Sean.
And everything changes.
28
For as long as she can remember, it's been Robin and her mom against the world. Growing up as the only child of a single mother in Seoul, Korea, wasn't always easy, but it has bonded them fiercely together.
So when a vacation to visit friends in Huntsville, Alabama, unexpectedly becomes a permanent relocation—following her mother's announcement that she's getting married—Robin is devastated.
Overnight, her life changes. She is dropped into a new school where she doesn't understand the language and struggles to keep up. She is completely cut off from her friends in Seoul and has no access to her beloved comics. At home, she doesn't fit in with her new stepfamily, and worst of all, she is furious with the one person she is closest to—her mother.
Then one day Robin's mother enrolls her in a local comic drawing class, which opens the window to a future Robin could never have imagined.
In 17th century Hungary, Anna Darvulia has just begun working as a scullery maid for the young and glamorous Countess Elizabeth Báthory. When Elizabeth takes a liking to Anna, she's vaulted to the dream role of chambermaid, a far cry from the filthy servants' quarters below. She receives wages generous enough to provide for her family, and the Countess begins to groom Anna as her friend and confidante. It's not long before Anna falls completely under the Countess's spell—and the Countess takes full advantage. Isolated from her former friends, family, and fiancé, Anna realizes she's not a friend but a prisoner of the increasingly cruel Elizabeth. Then come the murders, and Anna knows it's only a matter of time before the Blood Countess turns on her, too.
A Castle In The Clouds by
Kerstin Gier, translated by Romy Fursland
Way up in the Swiss mountains, there's an old grand hotel steeped in tradition and faded splendor. Once a year, when the famous New Year's Eve Ball takes place and guests from all over the world arrive, excitement returns to the vast hallways.
Sophie, who works at the hotel as an intern, is busy making sure that everything goes according to plan. But unexpected problems keep arising, and some of the guests are not who they pretend to be. Very soon, Sophie finds herself right in the middle of a perilous adventure―and at risk of losing not only her job, but also her heart.
Fierce and ambitious, Aina Solís as sharp as her blade and as mysterious as the blood magic she protects. After the murder of her parents, Aina takes a job as an assassin to survive and finds a new family in those like her: the unwanted and forgotten.
Her boss is brutal and cold, with a questionable sense of morality, but he provides a place for people with nowhere else to go. And makes sure they stay there.
DIAMOND CITY: built by magic, ruled by tyrants, and in desperate need of saving. It is a world full of dark forces and hidden agendas, old rivalries and lethal new enemies.
To claim a future for herself in a world that doesn't want her to survive, Aina will have to win a game of murder and conspiracy―and risk losing everything.
Full of action, romance and dark magic, book one of Francesca Flores' breathtaking fantasy duology will leave readers eager for more!
Divya Sharma is a queen. Or she is when she's playing Reclaim the Sun, the year's hottest online game. Divya—better known as popular streaming gamer D1V—regularly leads her #AngstArmada on quests through the game's vast and gorgeous virtual universe. But for Divya, this is more than just a game. Out in the real world, she's trading her rising-star status for sponsorships to help her struggling single mom pay the rent.
Gaming is basically Aaron Jericho's entire life. Much to his mother's frustration, Aaron has zero interest in becoming a doctor like her, and spends his free time writing games for a local developer. At least he can escape into Reclaim the Sun—and with a trillion worlds to explore, disappearing should be easy. But to his surprise, he somehow ends up on the same remote planet as celebrity gamer D1V.
At home, Divya and Aaron grapple with their problems alone, but in the game, they have each other to face infinite new worlds…and the growing legion of trolls populating them. Soon the virtual harassment seeps into reality when a group called the Vox Populi begin launching real-world doxxing campaigns, threatening Aaron's dreams and Divya's actual life. The online trolls think they can drive her out of the game, but everything and everyone Divya cares about is on the line…
And she isn't going down without a fight.
All sixteen-year-old Izzy Crawford wants is to feel like she really belongs somewhere. Her father, a marine, died in Iraq six years ago, and Izzy's moved to a new town nearly every year since, far from the help of her extended family in North Carolina and Puerto Rico. When Izzy's hardworking mom moves their small family to Virginia, all her dreams start clicking into place. She likes her new school—even if Izzy is careful to keep her scholarship-student status hidden from her well-to-do classmates and her new athletic and popular boyfriend. And best of all: Izzy's family has been selected by Habitat for Humanity to build and move into a brand-new house. Izzy is this close to the community and permanence she's been searching for, until all the secret pieces of her life begin to collide.
How to Build a Heart is the story of Izzy's journey to find her place in the world and her discovery that the choices we make and the people we love ultimately define us and bring us home.
Seventeen-year-old Kira Fujikawa has never had it easy. She's bullied by the popular girls in school. Her parents ignore her. And she's also plagued with a secret: She can see yokai, the ghosts and demons that haunt the streets of Kyoto.
But things accelerate from bad to worse when she learns that Shuten-doji, the demon king, will rise at the next blood moon to hunt down an ancient relic and bring the world to a catastrophic end.
Not exactly skilled at fighting anything, much less the dead, Kira enlists the aid of seven powerful death gods to help her slay Shuten-doji. They include Shiro, a kitsune with boy-band looks who is more flirtatious than helpful, and O-bei, a regal demon courtier with reasons of her own for getting involved.
As the confrontation with Shuten-doji draws nearer, the fate of Japan hangs in the balance. Can Kira save humankind? Or will the demon king succeed in bringing eternal darkness upon the world?
By turns thrilling, witty, and heartbreaking, this dramatic conclusion to the Brilliant Death duet transports us to a Vinalia on the verge of transformation and radiates with the electric power of love.
With her power over magic finally in hand, and her love for Cielo at last confessed, Teodora di Sangro should be on top of the world. But the country of Vinalia is in chaos as the dictator like Capo threatens to plunge them all into war and capture every strega in the land–including Teo and Cielo.
Teo knows she can't take down the Capo alone. She must convince a small band of streghe who have been hiding in plain sight to join her in the cause. But as she struggles to bring them together, she discovers a far deadlier enemy than the Capo has been hunting her all along. Now everyone–especially Cielo–is in danger. What lengths will Teo go to in order to unite her country and save the one she loves?
Annie and Pete have been best friends since they were little. They know each other better than anyone, and they've been on more adventures than they can count–they even have a notebook filled with all the times they've almost died. But they always survive, because together, they're invincible.
And they've always been just friends. But lately, Annie has been thinking that maybe friendship is just the beginning, and she's been mentally replaying all the times they were almost something more.
Now they're heading out on their next great quest: a ten-day backpacking trip through the mountains of Washington State, ending at Fire Camp, where they'll learn to fight the area's growing wildfire problem. The woods spark with the promise of adventure, but a freak climbing accident interrupts their progress, and as the wildfires close in and smoke envelops them, Annie and Pete wander farther from the trail. Carrie Mac's gripping story of the power of unrequited love and the danger of the elements is harrowing, beautiful, and unforgettable.
February
4
London, 1940. Amidst the rubble of the Blitz of World War II, fifteen-year-old Alice Spencer and her best friend, Alfred, are forced to take shelter in an underground tube station. Sick with tuberculosis, Alfred is quarantined, with doctors saying he won't make it through the night. In her desperation to keep him holding on, Alice turns to their favorite pastime: recalling the book that bonded them, and telling the story that she knows by heart–the story of Alice in Wonderland.
What follows is a stunning, fantastical journey that blends Alice's two worlds: her war-ravaged homeland being held together by nurses and soldiers and Winston Churchill, and her beloved Wonderland, a welcome distraction from the bombs and the death, but a place where one rule always applies: the pages must keep turning. But then the lines between these two worlds begin to blur. Is that a militant Red Cross Nurse demanding that Alice get BACK. TO. HER. BED!, or is it the infamous Queen of Hearts saying…something about her head? Soon, Alice must decide whether to stay in Wonderland forever, or embrace the pain of reality if that's what it means to grow up.
Set in a kingdom where danger lurks beneath the sea, mermaids seek vengeance with song, and magic is a choice, Adalyn Grace's All the Stars and Teeth is a thrilling fantasy for fans of Stephanie Garber's Caraval and Sarah J. Maas's Throne of Glass series.
She will reign.
As princess of the island kingdom Visidia, Amora Montara has spent her entire life training to be High Animancer―the master of souls. The rest of the realm can choose their magic, but for Amora, it's never been a choice. To secure her place as heir to the throne, she must prove her mastery of the monarchy's dangerous soul magic.
When her demonstration goes awry, Amora is forced to flee. She strikes a deal with Bastian, a mysterious pirate: he'll help her prove she's fit to rule, if she'll help him reclaim his stolen magic.
But sailing the kingdom holds more wonder―and more peril―than Amora anticipated. A destructive new magic is on the rise, and if Amora is to conquer it, she'll need to face legendary monsters, cross paths with vengeful mermaids, and deal with a stowaway she never expected… or risk the fate of Visidia and lose the crown forever.
I am the right choice. The only choice. And I will protect my kingdom.
Emilie de Marais is more at home holding scalpels than embroidery needles and is desperate to escape her noble roots to serve her country as a physician. But society dictates a noble lady cannot perform such gruesome work.
Annette Boucher, overlooked and overworked by her family, wants more from life than her humble beginnings and is desperate to be trained in magic. So when a strange noble girl offers Annette the chance of a lifetime, she accepts.
Emilie and Annette swap lives―Annette attends finishing school as a noble lady to be trained in the ways of divination, while Emilie enrolls to be a physician's assistant, using her natural magical talent to save lives.
But when their nation instigates a terrible war, Emilie and Annette come together to help the rebellion unearth the truth before it's too late.
After the fall of Summerland, Jane McKeene hoped her life would get simpler: Get out of town, stay alive, and head west to California to find her mother.
But nothing is easy when you're a girl trained in putting down the restless dead, and a devastating loss on the road to a protected village called Nicodemus has Jane questioning everything she thought she knew about surviving in 1880s America.
What's more, this safe haven is not what it appears—as Jane discovers when she sees familiar faces from Summerland amid this new society. Caught between mysteries and lies, the undead, and her own inner demons, Jane soon finds herself on a dark path of blood and violence that threatens to consume her.
But she won't be in it alone.
Katherine Deveraux never expected to be allied with Jane McKeene. But after the hell she has endured, she knows friends are hard to come by—and that Jane needs her too, whether Jane wants to admit it or not.
Watching Jane's back, however, is more than she bargained for, and when they both reach a breaking point, it's up to Katherine to keep hope alive—even as she begins to fear that there is no happily-ever-after for girls like her.
Princess Theodosia was a prisoner in her own country for a decade. Renamed the Ash Princess, she endured relentless abuse and ridicule from the Kaiser and his court. But though she wore a crown of ashes, there is fire in Theo's blood. As the rightful heir to the Astrean crown, it runs in her veins. And if she learned nothing else from her mother, she learned that a Queen never cowers.
Now free, with a misfit army of rebels to back her, Theo must liberate her enslaved people and face a terrifying new enemy: the new Kaiserin. Imbued with a magic no one understands, the Kaiserin is determined to burn down anyone and everything in her way.
The Kaiserin's strange power is growing stronger, and with Prinz Søren as her hostage, there is more at stake than ever. Theo must learn to embrace her own power if she has any hope of standing against the girl she once called her heart's sister.
The case is closed. Five years ago, schoolgirl Andie Bell was murdered by Sal Singh. The police know he did it. Everyone in town knows he did it.
But having grown up in the same small town that was consumed by the crime, Pippa Fitz-Amobi isn't so sure. When she chooses the case as the topic for her final project, she starts to uncover secrets that someone in town desperately wants to stay hidden. And if the real killer is still out there, how far will they go to keep Pip from the truth . . . ?
As a successful social media journalist with half a million followers, seventeen-year-old Cal is used to sharing his life online. But when his pilot father is selected for a highly publicized NASA mission to Mars, Cal and his family relocate from Brooklyn to Houston and are thrust into a media circus.
Amidst the chaos, Cal meets sensitive and mysterious Leon, another "Astrokid," and finds himself falling head over heels–fast. As the frenzy around the mission grows, so does their connection. But when secrets about the program are uncovered, Cal must find a way to reveal the truth without hurting the people who have become most important to him.
Expertly capturing the thrill of first love and the self-doubt all teens feel, debut author Phil Stamper is a new talent to watch.
After the horrifying explosion that claimed one of their own, the Diviners find themselves wanted by the US government, and on the brink of war with the King of Crows.
While Memphis and Isaiah run for their lives from the mysterious Shadow Men, Isaiah receives a startling vision of a girl, Sarah Beth Olson, who could shift the balance in their struggle for peace. Sarah Beth says she knows how to stop the King of Crows-but, she will need the Diviners' help to do it.
Elsewhere, Jericho has returned after his escape from Jake Marlowe's estate, where he has learned the shocking truth behind the King of Crow's plans. Now, the Diviners must travel to Bountiful, Nebraska, in hopes of joining forces with Sarah Beth and to stop the King of Crows and his army of the dead forever.
But as rumors of towns becoming ghost towns and the dead developing unprecedented powers begin to surface, all hope seems to be lost.
In this sweeping finale, The Diviners will be forced to confront their greatest fears and learn to rely on one another if they hope to save the nation, and world from catastrophe…
Caledon Holt is the Kingdom of Renovia's deadliest weapon. No one alive can best him in brawn or brains, which is why he's the Guild's most dangerous member and the Queen's one and only assassin. He's also bound to the Queen by an impossible vow–to find the missing Deian Scrolls, the fount of all magical history and knowledge, stolen years ago by a nefarious sect called the Aphrasians.
Shadow has been training all her life to follow in the footsteps of her mother and aunts–to become skilled enough to join the ranks of the Guild. Though magic has been forbidden since the Aphrasian uprising, Shadow has been learning to control her powers in secret, hoping that one day she'll become an assassin as feared and revered as Caledon Holt.
When a surprise attack brings Shadow and Cal together, they're forced to team up as assassin and apprentice to hunt down a new sinister threat to Renovia. But as Cal and Shadow grow closer, they'll uncover a shocking web of lies and secrets that may destroy everything they hold dear. With war on the horizon and true love at risk, they'll stop at nothing to protect each other and their kingdom in this stunning first novel in the Queen's Secret series.
*Scammed by
Kristen Simmons
Brynn Hilder is living a life she never dreamed possible: She lives in a mansion, getting a top-rate education at Vale Hall. She has friends and an almost-boyfriend. Anything she wants, she can have.
The only catch? To stay in this life, she has to help the director of Vale Hall take down the bad guys of Sikawa City by collecting secrets and running cons.
Getting everything she wants and fighting evil doesn't seem like such a bad deal. The thing is, she's not so convinced anymore that Dr. Odin is really going after bad people after all. And the friends and almost-boyfriend that have made her life so different are all liars and con artists—so can she trust that any of it is real?
Engagement season is in the air. Eighteen-year-old Princess Leonie "Leo" Kolburg, heir to a faded European spaceship, has only one thing on her mind: which lucky bachelor can save her family from financial ruin?
But when Leo's childhood friend and first love, Elliot, returns as the captain of a successful whiskey ship, everything changes. Elliot was the one who got away, the boy Leo's family deemed to be unsuitable for marriage. Now he's the biggest catch of the season and he seems determined to make Leo's life miserable. But old habits die hard, and as Leo navigates the glittering balls of the Valg Season, she finds herself falling for her first love in a game of love, lies, and past regrets.
What if Wendy first traveled to Neverland . . . with Captain Hook?
Sixteen-year-old Wendy Darling's life is not what she imagined it would be. The doldrums of an empty house after her brothers have gone to school, the dull parties where everyone thinks she talks too much, and the fact that her parents have decided to send her away to Ireland as a governess-it all makes her wish things could be different.
Wendy's only real escape is in writing down tales of Never Land. After nearly meeting her hero, Peter Pan, four years earlier, she still holds on to the childhood hope that his magical home truly exists. She also holds on to his shadow.
So when an opportunity to travel to Never Land via pirate ship presents itself, Wendy makes a deal with the devil. But Never Land isn't quite the place she imagined it would be. Unexpected dangers and strange foes pop up at every turn, and a little pixie named Tinker Bell seems less than willing to help.
But when Captain Hook reveals some rather permanent and evil plans for Never Land, it's up to the two of them to save Peter Pan-and his world.
What happens when the boy you want most becomes the one person you can't have?
Lane Jamison's life is turned upside down the week before her senior year when her father introduces her to his new fiancée: mother of Grey McIntyre, Lane's longtime secret crush. Now with Grey living in Lane's house, there's only a thin wall separating their rooms, making it harder and harder to deny their growing mutual attraction—an attraction made all the more forbidden by Grey's long-term girlfriend Sadie Hall, who also happens to be Lane's friend.
Torn between her feelings for Grey and her friendship with Sadie—not to mention her desire to keep the peace at home—Lane befriends Sadie's older brother, Connor, the black sheep of the strict, evangelical Hall family. Connor, a metalworking artist who is all sharp edges, challenges Lane in ways no one else ever has. As the two become closer and start to open up about the traumas in their respective pasts, Lane begins to question her conviction that Connor is just a distraction.
Tensions come to a head after a tragic incident at a party, forcing Lane to untangle her feelings for both boys and face the truth of what—and who—she wants, in this gripping and stunningly romantic debut novel.
Winning a scholarship to California's most prestigious art school seems like a fairy tale ending to Sabine Reye's awful senior year. After losing both her mother and her home, Sabine longs for a place where she belongs.
But the cutthroat world of visual arts is nothing like what Sabine had imagined. Colin Krell, the renowned faculty member whom she had hoped would mentor her, seems to take merciless delight in tearing down her best work-and warns her that she'll lose the merit-based award if she doesn't improve.
Desperate and humiliated, Sabine doesn't know where to turn. Then she meets Adam, a grad student who understands better than anyone the pressures of art school. He even helps Sabine get insight on Krell by showing her the modern master's work in progress, a portrait that's sold for a million dollars sight unseen.
Sabine is enthralled by the portrait; within those swirling, colorful layers of paint is the key to winning her inscrutable teacher's approval. Krell did advise her to improve her craft by copying a painting she connects with . . . but what would he think of Sabine secretly painting her own version of his masterpiece? And what should she do when she accidentally becomes party to a crime so well -plotted that no one knows about it but her?
The girls at North Bay Academy are taking sides. It all started when Mike Parker's girlfriend showed up with a bruise on her face. Or, more specifically, when she walked into the principal's office and said Mike hit her. But the students have questions: Why did she go to the principal and not the police? Why did she stay so long if he was hurting her? Obviously, if it's true, Mike should be expelled. But is it true? Some girls want to rally for his expulsion – and some want to rally around Mike. The only thing that the entire student body can agree on? Someone is lying. And the truth has to come out.
Yes No Maybe So by
Becky Albertalli, Aisha Saeed
YES
Jamie Goldberg is cool with volunteering for his local state senate candidate—as long as he's behind the scenes. When it comes to speaking to strangers (or, let's face it, speaking at all to almost anyone) Jamie's a choke artist. There's no way he'd ever knock on doors to ask people for their votes…until he meets Maya.
NO
Maya Rehman's having the worst Ramadan ever. Her best friend is too busy to hang out, her summer trip is canceled, and now her parents are separating. Why her mother thinks the solution to her problems is political canvassing—with some awkward dude she hardly knows—is beyond her.
MAYBE SO
Going door to door isn't exactly glamorous, but maybe it's not the worst thing in the world. After all, the polls are getting closer—and so are Maya and Jamie. Mastering local activism is one thing. Navigating the cross-cultural crush of the century is another thing entirely.
11
After the devastating Ceremony of Two Hundred Hearts, Sora, Daemon, Fairy, and Broomstick are truly alone in the fight to save their kingdom. Empress Aki is missing, and everyone else who could help them is a prisoner to Prince Gin's mind control.
At least Sora understands what they're up against. Or so she believes, until she overhears Gin bargaining with the god of war for immortality and learns that ryuu magic may be a more insidious danger than she realized.
Suddenly, the stakes are higher and even more personal for Sora—not only must she stop a seemingly indestructible Prince Gin, but she must also unravel the secrets of ryuu magic before it is too late for nearly everyone she loves.
Sora Daemon, Fairy, and Broomstick face dangerous obstacles at every turn, but the greatest challenge may be discovering who they truly are and what, if anything, they are capable of.
The fate of a kingdom rests in their hands.
Full of dangerous action, heartbreaking romance, and incredible magic—Cloak of Night is the exciting end to this thrilling duology.
You are a daughter of queens.
The world is balanced on the edge of a knife, and war is almost certain between the empire and the Phoenix Riders.
Like Nefyra before you, your life will be a trial by fire.
Veronyka finally got her wish to join the Riders, but while she's supposed to be in training, all she really wants to do is fly out to defend the villages of Pyra from the advancing empire. Tristan has been promoted to Master Rider, but he has very different ideas about the best way to protect their people than his father, the commander. Sev has been sent to spy on the empire, but maintaining his cover may force him to fight on the wrong side of the war. And Veronyka's sister, Val, is determined to regain the empire she lost—even if it means inciting the war herself.
Such is your inheritance. A name. A legacy. An empire in ruin.
As tensions reach a boiling point, the characters all find themselves drawn together into a fight that will shape the course of the empire—and determine the future of the Phoenix Riders. Each must decide how far they're willing to go—and what they're willing to lose in the process.
I pray you are able to pass through the flames.
Corey has just been released from jail, and all he wants is a new beginning. But when his former gang comes knocking, Corey agrees to vandalize the home of Kent Hopper, the prosecutor who put him away.
To erase the guilt she carries from getting away with a crime, Tessa spends most of her nights riding her motorcycle. When she catches Corey destroying her father's car, she doesn't see a criminal: She sees a way to finally right her own wrongs. So instead of turning Corey over to the police, she convinces her father to give Corey a second chance.
As Tessa and Corey spend more time with each other, it becomes difficult to ignore the pull between them. But they're both keeping secrets, and when those secrets come to light, they'll each have to face their demons in order to have a future together.
Celia Sand and her best friend, Anya Burtoni, are inklings for the esteemed religion of Profeta. Using magic, they tattoo followers with beautiful images that represent the Divine's will and guide the actions of the recipients. It's considered a noble calling, but ten years into their servitude Celia and Anya know the truth: Profeta is built on lies, the tattooed orders strip away freedom, and the revered temple is actually a brutal, torturous prison.
Their opportunity to escape arrives with the Rabble Mob, a traveling theater troupe. Using their inkling abilities for performance instead of propaganda, Celia and Anya are content for the first time . . . until they realize who followed them. The Divine they never believed in is very real, very angry, and determined to use Celia, Anya, and the Rabble Mob's now-infamous stage to spread her deceitful influence even further.
To protect their new family from the wrath of a malicious deity and the zealots who work in her name, Celia and Anya must unmask the biggest lie of all—Profeta itself.
When band-geek Ivy and her friends get together, things start with a rousing board game and end with arguments about Star Wars.
Her older sister Autumn is a different story. Enigmatic, aloof, and tough as nails, Autumn hasn't had real friends–or trusted anyone–in years. Even Ivy.
But Autumn might not be tough enough. After a drug deal gone wrong, Autumn is beaten, bound, and held hostage. Now, trapped between life and death, she leaves her body, seeking help. No one can sense her presence–except her sister.
When Autumn doesn't come home, Ivy just knows she's in trouble. Unable to escape the chilling feeling that something isn't right, Ivy follows a string of clues that bring her closer to rescuing her sister… and closer to danger.
Autumn needs Ivy to find her before time runs out. But soon, both sisters realize that finding her also means untangling the secrets that lead to the truth–about where they're hiding Autumn, and what Autumn has been hiding.
David Espinoza is tired of being messed with. When a video of him getting knocked down by a bully's slap goes viral at the end of junior year, David vows to use the summer to bulk up— do what it takes to become a man—and wow everyone when school starts again the fall.
Soon David is spending all his time and money at Iron Life, a nearby gym that's full of bodybuilders. Frustrated with his slow progress, his life eventually becomes all about his muscle gains. As it says on the Iron Life wall, What does not kill me makes me stronger.
As David falls into the dark side of the bodybuilding world, pursuing his ideal body at all costs, he'll have to grapple with the fact that it could actually cost him everything.
Before the massacre at Nariin, Enebish was one of the greatest warriors in the Sky King's Imperial Army: a rare and dangerous Night Spinner, blessed with the ability to control the threads of darkness. Now, she is known as Enebish the Destroyer―a monster and murderer, banished to a monastery for losing control of her power and annihilating a merchant caravan.
Guilt stricken and scarred, Enebish tries to be grateful for her sanctuary, until her adoptive sister, Imperial Army commander Ghoa, returns from the war front with a tantalizing offer. If Enebish can capture the notorious criminal, Temujin, whose band of rebels has been seizing army supply wagons, not only will her crimes be pardoned, she will be reinstated as a warrior.
Enebish eagerly accepts. But as she hunts Temujin across the tundra, she discovers the tides of war have shifted, and the supplies he's stealing are the only thing keeping thousands of shepherds from starving. Torn between duty and conscience, Enebish must decide whether to put her trust in the charismatic rebel or her beloved sister. No matter who she chooses, an even greater enemy is advancing, ready to bring the empire to its knees.
Salma Bakkioui has always loved living in her suburban cul-de-sac, with her best friend Mariam next door, and her boyfriend Amir nearby. Then things start to change. Friends start to distance themselves. Mariam's family moves when her father's patients no longer want a Muslim chiropractor. Even trusted teachers look the other way when hostile students threaten Salma at school.
After a terrorist bombing nearby, Islamaphobia tightens its grip around Salma and her family. Shockingly, she and Amir find themselves with few allies as they come under suspicion for the bombing. As Salma starts to investigate who is framing them, she uncovers a deadly secret conspiracy with suspicious ties to her new neighbors–but no one believes her. Salma must use her coding talent, wits, and faith to expose the truth and protect the only home she's ever known–before it's too late.
First human to cross the Atlantic via airplane; one of the first American media sensations; Nazi sympathizer and anti-Semite; loner whose baby was kidnapped and murdered; champion of Eugenics, the science of improving a human population by controlled breeding; tireless environmentalist. Charles Lindbergh was all of the above and more. Here is a rich, multi-faceted, utterly spellbinding biography about an American hero who was also a deeply flawed man. In this time where values Lindbergh held, like white Nationalism and America First, are once again on the rise, THE RISE AND FALL OF CHARLES LINDBERGH is essential reading for teens and history fanatics alike.
18-year-old Parisian reporter Nathalie Baudin returns to hunt a new killer in Sensational, the sequel to Jodie Lynn Zdrok's riveting historical thriller Spectacle.
The 1889 Exposition Universelle in Paris is full of innovations, cultural displays, and inventions. Millions of visitors attend over the course of several months…so no one would notice if a few were missing, right? Maybe―but someone is celebrating the 100th anniversary of the guillotine with a display of their own: beheaded victims in some of the Exposition's most popular exhibits.
War has begun, and the days of Athan's and Aurelia's secret, summer romance feel a world away.
Led by Athan's father, the revolutionary Safire have launched a secret assault upon the last royal kingdom in the South, hoping to depose the king and seize a powerful foothold on the continent. Athan proves a star pilot among their ranks, struggling to justify the violence his family has unleashed as he fights his way to the capital―where, unbeknownst to him, Aurelia has lived since the war's onset. Determined to save the kingdom Athan has been ordered to destroy, she partners with a local journalist to inflame anti-Safire sentiment, all while learning this conflict might be far darker and more complex than she ever imagined.
When the two reunite at last, Athan longing to shake the nightmare of combat and Aurelia reeling from the discovery of a long-buried family truth come to light, they'll find the shadow of war stretches well beyond the battlefield. Each of them longs to rekindle the love they once shared . . . but each has a secret they're desperate to hide.
Alex is a baseball player. A great one. His papi is pushing him to go pro, but Alex maybe wants to be a poet. Not that Papi would understand or allow that.
Isa is a dancer. She'd love to go pro, if only her Havana-born mom weren't dead set against it…just like she's dead set against her daughter falling for a Latino. And Isa's privileged private-school life—with her dad losing his job and her older brother struggling with mental illness—is falling apart. Not that she'd ever tell that to Alex.
Fate—and the New York City subway—bring Alex and Isa together. Is it enough to keep them together when they need each other most?
Rowena feels like her family is a frayed string of lights that someone needs to fix with electrical tape. After her mother died a few years ago, she and her sister, Ariana, drifted into their own corners of the world, each figuring out in their own separate ways how to exist in a world in which their mother is no longer alive.
But then Ariana disappears under the cover of night in the middle of a snowstorm, leaving no trace or tracks. When Row wakes up to a world of snow and her sister's empty bedroom, she is left to piece together the mystery behind where Ariana went and why, realizing along the way that she might be part of the reason Ariana is gone.
Haunting and evocative—and told in dual perspectives—Turtle Under Ice examines two sisters frozen by grief as they search for a way to unthaw.
18
Japan 1945. Taro is a talented violinist and a kamikaze pilot in the days before his first and only mission. He believes he is ready to die for his country . . . until he meets Hana. Hana hasn't been the same since the day she was buried alive in a collapsed trench during a bomb raid. She wonders if it would have been better to have died that day . . . until she meets Taro.
A song will bring them together. The war will tear them apart. Is it possible to live an entire lifetime in eight short days?
Audrey Lee is going to the Olympics.
A year ago, she could barely do a push up as she recovered from a spine surgery, one that could have paralyzed her. And now? She's made the United States' gymnastics team with her best friend, Emma, just like they both dreamed about since they were kids. She's on top of the world.
The pressure for perfection is higher than ever when horrifying news rips the team apart. Audrey is desperate to advocate for her teammate who has been hurt by the one person they trusted most–but not all the gymnasts are as supportive.
With the team on the verge of collapse, the one bright spot in training is Leo, her new coach's ridiculously cute son. And while Audrey probably (okay, definitely) shouldn't date him until after the games, would it really be the end of the world?
Balancing the tenuous relationship between her teammates with unparalleled expectations, Audrey doesn't need any more distractions. No matter what it takes, she's not going to let anyone bring them down. But with painful revelations, incredible odds, and the very real possibility of falling at every turn, will Audrey's determination be enough?
Jemima Kincaid is a feminist, and she thinks you should be one, too. Her private school is laden with problematic traditions, but the worst of all is prom. The guys have all the agency; the girls have to wait around for "promposals" (she's speaking heteronormatively because only the hetero kids even go). In Jemima's (very opinionated) opinion, it's positively medieval.
Then Jemima is named to Senior Triumvirate, alongside superstar athlete Andy and popular, manicured Gennifer, and the three must organize prom. Inspired by her feminist ideals and her desire to make a mark on the school, Jemima proposes a new structure. They'll do a Last Chance Dance: every student privately submits a list of crushes to a website that pairs them with any mutual matches.
Meanwhile, Jemima finds herself embroiled in a secret romance that she craves and hates all at once. Her best friend, Jiyoon, has found romance of her own, but Jemima starts to suspect something else has caused the sudden rift between them. And is the new prom system really enough to extinguish the school's raging dumpster fire of toxic masculinity?
Jade and her friends Jenny, Mads, and Summer rule their glittering LA circle. Untouchable, they have the kind of power other girls only dream of. Every party is theirs and the world is at their feet. Until the night of Jade's sweet sixteen, when they crash a St. Andrew's Prep party. The night the golden boys choose Jade as their next target.
They picked the wrong girl.
Sworn to vengeance, Jade transfers to St. Andrew's Prep. She plots to destroy each boy, one by one. She'll take their power, their lives, and their control of the prep school's hierarchy. And she and her coven have the perfect way in: a boy named Mack, whose ambition could turn deadly.
Ryo was the golden boy, the prankster prince, but with one stroke of a pen he has lost everything. Dagney and Grigfen were happy as minor members of the court, but when their father, the king's executioner, is branded a traitor, they each must deal in death in order to survive.. McKenna, queen of the enemy realm, has inherited a mission of conquest by assassination, but worries she's not up to the role.
But behind the crowns and masks hides a secret… All of these teens are actually players in the newest, shiniest, most immersive virtual reality video game, competing against each other for a highly coveted internship with a prestigious game developer.
But now this life-changing opportunity has suddenly become a deadly trap. A glitch in the software has locked the players inside the game, and they'll need to escape before the fantasy world corrupts around them. The only way out is to win.
*Honor Bound by
Rachel Caine
, Ann Aguirre
Zara Cole was a thief back on Earth, but she's been recently upgraded to intergalactic fugitive. On the run after a bloody battle in a covert war that she never expected to be fighting, Zara, her co-pilot Beatriz, and their Leviathan ship Nadim barely escaped the carnage with their lives.
Now Zara and her crew of Honors need a safe haven, far from the creatures who want to annihilate them. But they'll have to settle for the Sliver: a wild, dangerous warren of alien criminals. The secrets of the Sliver may have the power to turn the tide of the war they left behind—but in the wrong direction.
Soon Zara will have to make a choice: run from the ultimate evil—or stand and fight.
It was hard enough for Naomi to leave Leo, a fellow Final Six contestant, behind on a dying Earth. Now she doesn't know who to trust.
The International Space Training Camp continues to dodge every question about its past failed mission, and Naomi is suspicious that not everything is as it seems on her own mission to Europa. With just one shot at Jupiter's moon, Naomi is determined to find out if there is dangerous alien life on Europa before she and her crew get there.
Leo, back on Earth, has been working with renegade scientist Dr. Greta Wagner, who promises to fly him to space where he can dock with Naomi's ship. And if Wagner's hypothesis is right, it isn't a possibility of coming in contact with extraterrestrial life on Europa—it's a definite, and it's up to Leo to find and warn Naomi and the crew.
With questions piling up, everything gets more dangerous the closer that the mission gets to Europa. A storm threatens to interfere with Leo's takeoff, a deadly entity makes itself known to the Final Six, and all questions the ISTC has been avoiding about the previous mission get answered in a terrifying way.
If the dream was to establish a new world for humans on Europa…the Final Six are about to enter a nightmare.
Zoe and Hank (short for Hannah) have been inseparable since they met in elementary school. The leader of the pack, Zoe is effortlessly popular while Hank hides comfortably in her shadow. But when Zoe's parents unexpectedly divorce, Zoe's perfect facade starts cracking little by little. Sinking under the weight of her broken family, Zoe develops an eating disorder. Now she must rely on Hank for help.
Hank struggles to help Zoe; after all, she is used to agreeing, not leading. How can she help her best friend get better before it's too late?
Will the princess save the beast?
For Princess Jaya Rao, nothing is more important than family. When the loathsome Emerson clan steps up their centuries-old feud to target Jaya's little sister, nothing will keep Jaya from exacting her revenge. Then Jaya finds out she'll be attending the same elite boarding school as Grey Emerson, and it feels like the opportunity of a lifetime. She knows what she must do: Make Grey fall in love with her and break his heart. But much to Jaya's annoyance, Grey's brooding demeanor and lupine blue eyes have drawn her in. There's simply no way she and her sworn enemy could find their fairy-tale ending…right?
His Lordship Grey Emerson is a misanthrope. Thanks to an ancient curse by a Rao matriarch, Grey knows he's doomed once he turns eighteen. Sequestered away in the mountains at St. Rosetta's International Academy, he's lived an isolated existence—until Jaya Rao bursts into his life, but he can't shake the feeling that she's hiding something. Something that might just have to do with the rose-shaped ruby pendant around her neck…
As the stars conspire to keep them apart, Jaya and Grey grapple with questions of love, loyalty, and whether it's possible to write your own happy ending.
Solstice by
Lorence Alison
When Adri is offered an all-expenses-paid trip to the exclusive Solstice Festival, she throws caution, her prestigious summer internship, and her parents goodwill to the wind. She just wants to live a little before the first day of the rest of her life, planned and scheduled in accordance with her parents' law school dreams.
But when she and a horde of affluent, entitled teen partiers arrive at the island paradise, it looks nothing like the luxury vacation they were promised. There's barely any food, nowhere to stay, and not nearly enough porta-potties. Pretty soon, the festival is trending on social media for all the wrong reasons, and the music acts are cancelling left and right.
And then the first dead body washes up on the beach.
Adri has a front-row seat as everything devolves into chaos―and she's in a prime position to put together the clues to who―or what―is killing off the helpless attendees. But even if she finds the killer, how can she hope to stop them?
Check your privilege at the door―before it gets you killed. This is one vacation you can't escape.
It's been years since seventeen-year-old Becca Hart believed in true love. But when her former best friend teases her for not having a boyfriend, Becca impulsively pretends she's been secretly seeing someone.
Brett Wells has it all. Being captain of the football team and one of the most popular guys in school, he should have no problem finding someone to date, but he's always been more focused on his future than who to bring to prom. When he overhears Becca's lie, Brett decides to step in and be her mystery guy. It's the perfect solution: he gets people off his back for not dating and she can keep up the ruse.
Acting like the perfect couple isn't easy though, especially when you barely know the other person. But with Becca still picking up the pieces from when her world was blown apart years ago and Brett just barely holding his together now, they begin to realize they have more in common than they ever could have imagined. When the line between real and pretend begins to blur, they are forced to answer the question: is this fake romance the realest thing in either of their lives?
As a little boy, Rubén Darío loved to listen to his great uncle, a man who told tall tales in a booming, larger-than-life voice. Rubén quickly learned the magic of storytelling, and discovered the rapture and beauty of verse.
A restless and romantic soul, Rubén traveled across Central and South America seeking adventure and connection. As he discovered new places and new loves, he wrote poems to express his wild storm of feelings. But the traditional forms felt too restrictive. He began to improvise his own poetic forms so he could capture the entire world in his words. At the age of twenty-one, he published his first book Azul, which heralded a vibrant new literary movement called Modernismo that blended poetry and prose into something magical.
25
Liv Fleming's father went missing more than two years ago, not long after he claimed to have been abducted by aliens. Liv has long accepted that he's dead, though that doesn't mean she has given up their traditions. Every Sunday, she and her lifelong friend Doug Monk trudge through the woods to check the traps Lee left behind, traps he set to catch the aliens he so desperately believed were after him.
But Liv is done with childhood fantasies. Done pretending she believes her father's absurd theories. Done going through the motions for Doug's sake. However, on the very day she chooses to destroy the traps, she discovers in one of them a creature so inhuman it can only be one thing. In that moment, she's faced with a painful realization: her dad was telling the truth. And no one believed him.
Now, she and Doug have a choice to make. They can turn the alien over to the authorities…or they can take matters into their own hands.
Seventeen-year-old Ana Moon is having a rough week. It starts with a fight after school, then suspension, followed by mandatory psych visits. Still, Ana hopes therapy will help her with another problem–the disturbing feeling that someone, or something, is following her.
Then, during a shocking train crash, life goes from bad to bizarre. In the space of mere seconds, Ana's best friend is gone—taken right in front of her eyes by an incredible, terrifying beast.
Seeking answers, Ana joins forces with the mysterious Malik and his covert clan to find her friend and return home. But there's a larger war under way, and unimaginable evil lurks in the shadows. If they hope to make it home, Ana and her friends must gather the strength to fight—or face the collapse of the universe as they know it.
Tracing the path to the landmark decision in Roe v. Wade and the continuing battle for women's rights, Blumenthal examines, in a straightforward tone, the root causes of the current debate around abortion and repercussions that have affected generations of American women.
This eye-opening book is the perfect tool to facilitate difficult discussions and awareness of a topic that is rarely touched on in school but affects each and every young person. It's also perfect for fans of Steve Sheinkin and Deborah Heiligman.
This journalistic look at the history of abortion and the landmark case of Roe v. Wade is an important and necessary book.
Things just got weird for Prudence Wu.
One minute, she's cashing in on a routine smuggling deal. The next, she's escaping enforcers on the wings of what very much appears to be a sentient cybernetic dragon.
Pru is used to life throwing her some unpleasant surprises–she goes to prep school, after all, and selling banned media across the border in a country with a ruthless corporate government obviously has its risks. But a cybernetic dragon? That's new.
She tries to forget about the fact that the only reason she's not in jail is because some sort of robot saved her, and that she's going to have to get a new side job now that enforcers are on to her. So she's not exactly thrilled when Rebelwing shows up again.
Even worse, it's become increasingly clear that the rogue machine has imprinted on her permanently, which means she'd better figure out this whole piloting-a-dragon thing–fast. Because Rebelwing just happens to be the ridiculously expensive weapon her government needs in a brewing war with its neighbor, and Pru's the only one who can fly it.
Set in a wonderfully inventive near-future Washington, D.C., this hilarious, defiant debut sparkles with wit and wisdom, deftly exploring media consumption, personal freedoms, and the weight of one life as Pru, rather reluctantly, takes to the skies.
Red Hood by Elana K. Arnold
You are alone in the woods, seen only by the unblinking yellow moon. Your hands are empty. You are nearly naked. And the wolf is angry.
Since her grandmother became her caretaker when she was four years old, Bisou Martel has lived a quiet life in a little house in Seattle. She's kept mostly to herself. She's been good.
But then comes the night of homecoming, when she finds herself running for her life over roots and between trees, a fury of claws and teeth behind her.
A wolf attacks. Bisou fights back. A new moon rises. And with it, questions.
About the blood in Bisou's past, and on her hands as she stumbles home.
About broken boys and vicious wolves.
About girls lost in the woods—frightened, but not alone.
*Red Mantle by
Maria Turtschaninoff, translated by Annie Prime
Red Mantle is the gripping conclusion to the critically acclaimed first two installments in the Red Abbey Chronicles, Maresi and Naondel. An epistolary novel, Red Mantle is told through the letters Maresi writes back to her friends and mentors at the Abbey. The novel continues the story of Maresi as she leaves the Abbey at Menos and returns home to the small, oppressed province of Rovas. There, Maresi is determined to spread the knowledge she has gained and start a school—but in the end, she will learn just as much as she teaches.
"They've never found the body of the first and only boy who broke my heart. And they never will."
Alessandra is tired of being overlooked, but she has a plan to gain power:
1) Woo the Shadow King.
2) Marry him.
3) Kill him and take his kingdom for herself.
No one knows the extent of the freshly crowned Shadow King's power. Some say he can command the shadows that swirl around him to do his bidding. Others say they speak to him, whispering the thoughts of his enemies. Regardless, Alessandra knows what she deserves, and she's going to do everything within her power to get it.
But Alessandra's not the only one trying to kill the king. As attempts on his life are made, she finds herself trying to keep him alive long enough for him to make her his queen―all while struggling not to lose her heart. After all, who better for a Shadow King than a cunning, villainous queen?
Two years ago, a misunderstanding between the leaders of Earth and the invading Ilori resulted in the deaths of one-third of the world's population.
Seventeen-year-old Janelle "Ellie" Baker survives in an Ilori-controlled center in New York City. Deemed dangerously volatile because of their initial reaction to the invasion, humanity's emotional transgressions are now grounds for execution. All art, books and creative expression are illegal, but Ellie breaks the rules by keeping a secret library. When a book goes missing, Ellie is terrified that the Ilori will track it back to her and kill her.
Born in a lab, M0Rr1S (Morris) was raised to be emotionless. When he finds Ellie's illegal library, he's duty-bound to deliver her for execution. The trouble is, he finds himself drawn to human music and in desperate need of more. They're both breaking the rules for love of art—and Ellie inspires the same feelings in him that music does.
Ellie's—and humanity's—fate rests in the hands of an alien she should fear. M0Rr1S has a lot of secrets, but also a potential solution—thousands of miles away. The two embark on a wild and dangerous road trip with a bag of books and their favorite albums, all the while making a story and a song of their own that just might save them both.
Jarli likes to think he's an honest guy. He's a big believer in telling the truth, no matter what. So he develops The Truth App, a mobile application that listens in on your conversations and can tell when someone's lying. Then his app goes viral and, suddenly, Jarli is an internet sensation.
But, soon enough, Jarli realizes that being famous can be dangerous—especially when you've just exposed everyone's deepest, darkest secrets. Now his entire town is out to get him; kids at school, teachers, the police, even his own family.
Also, an underground network of criminals has just added Jarli to their hit list. Sometimes, exposing the truth comes with a price…
As far as Ash knows, Dorothy has disappeared. The stowaway from 1913, the girl who Ash maybe – possibly – could've loved: She's gone. But what Ash doesn't know is that the girl he fell in love with has become Quinn Fox – the very same person who is fated to kill him.
As Ash and his friends watch New Seattle fall to crime and decay, Quinn struggles to keep her hold on the bloodthirsty Black Cirkus. The two circle time and space, weaving strands of the past and present into a deadly knot.
When they finally collide, can they change the course of the future entirely?
Being a part of the resistance group La Voz is an act of devotion and desperation. On the other side of Medio's border wall, the oppressed class fights for freedom and liberty, sacrificing what little they have to become defenders of the cause.
Carmen Santos is one of La Voz's best soldiers. She spent years undercover, but now, with her identity exposed and the island on the brink of a civil war, Carmen returns to the only real home she's ever known: La Voz's headquarters.
There she must reckon with her beloved leader, who is under the influence of an aggressive new recruit, and with the devastating news that her true love might be the target of an assassination plot. Will Carmen break with her community and save the girl who stole her heart—or fully embrace the ruthless rebel she was always meant to be?
March
3
Sera has finally recognized the true power of her Cerulean blood. But in order to return home, she'll need help from Agnes, Leo, and their grandmother—the only person with knowledge about the mysterious island of Braxos, where the Cerulean tether is anchored. Though the journey will be treacherous, Sera will risk anything to see her City again.
Meanwhile, the High Priestess's power has reached new heights in the City Above the Sky. And when Leela begins having visions of Sera, alive, she knows she's the key to saving the City. But to bring Sera home, Leela must channel the strength, courage, and curiosity that once got her friend exiled.
With the help of friends, family, and Cerulean magic, Leela and Sera could soon return to their normal lives. But when that time comes, will Leela be able to serve her City as blindly as she once did? And will Sera be able to leave everything and everyone she's grown to love on the planet behind?
Ever since her mom died and her family moved to a new town four years ago, sixteen-year-old Vetty Lake has hidden her heart. She'd rather keep secrets than risk getting hurt–even if that means not telling anyone that she's pretty sure she's bisexual.
But this summer, everything could change. Vetty and her family are moving back to her old neighborhood, right across the street from her childhood best friend Pez. Next to Pez, she always felt free and fearless. Reconnecting with him could be the link she needs to get back to her old self.
Vetty quickly discovers Pez isn't exactly the boy she once knew. He has a new group of friends, a glamorous sort-of-girlfriend named March, and a laptop full of secrets. And things get even more complicated when she feels a sudden spark with March.
As Vetty navigates her relationship with Pez and her own shifting feelings, one question looms: Does becoming the girl she longs to be mean losing the friendship that once was everything to her?
Anna K. by
Jenny Lee
At seventeen, Anna K is at the top of Manhattan and Greenwich society (even if she prefers the company of her horses and dogs); she has the perfect (if perfectly boring) boyfriend, Alexander W.; and she has always made her Korean-American father proud (even if he can be a little controlling). Meanwhile, Anna's brother, Steven, and his girlfriend, Lolly, are trying to weather an sexting scandal; Lolly's little sister, Kimmie, is struggling to recalibrate to normal life after an injury derails her ice dancing career; and Steven's best friend, Dustin, is madly (and one-sidedly) in love with Kimmie.
As her friends struggle with the pitfalls of ordinary teenage life, Anna always seems to be able to sail gracefully above it all. That is…until the night she meets Alexia "Count" Vronsky at Grand Central. A notorious playboy who has bounced around boarding schools and who lives for his own pleasure, Alexia is everything Anna is not. But he has never been in love until he meets Anna, and maybe she hasn't, either. As Alexia and Anna are pulled irresistibly together, she has to decide how much of her life she is willing to let go for the chance to be with him. And when a shocking revelation threatens to shatter their relationship, she is forced to question if she has ever known herself at all.
The world is not tame. Ashley knows this truth deep in her bones, more at home with trees overhead than a roof.
So when she goes hiking in the Smokies with her friends for a night of partying, the falling dark and creaking trees are second nature to her. But people are not tame either. And when Ashley catches her boyfriend with another girl, drunken rage sends her running into the night, stopped only by a nasty fall into a ravine.
Morning brings the realization that she's alone—and far off trail. Lost in undisturbed forest and with nothing but the clothes on her back, Ashley must figure out how to survive with the red streak of infection creeping up her leg.
Bone Criers are the last descendants of an ancient famille charged with using the magic they draw from animal bones to shepherd the dead into the afterlife—lest they drain the light from the living.
Ailesse has been prepared since birth to become their matriarch, but first she must complete her rite of passage: to kill the boy she's destined to love.
Bastien's father was slain by a Bone Crier and he's been seeking revenge ever since. Now his vengeance must wait, as Ailesse's ritual has begun and their fates are entwined—in life and in death.
Cordelia Carstairs is a Shadowhunter, a warrior trained since childhood to battle demons. When her father is accused of a terrible crime, she and her brother travel to London in hopes of preventing the family's ruin. Cordelia's mother wants to marry her off, but Cordelia is determined to be a hero rather than a bride. Soon Cordelia encounters childhood friends James and Lucie Herondale and is drawn into their world of glittering ballrooms, secret assignations, and supernatural salons, where vampires and warlocks mingle with mermaids and magicians. All the while, she must hide her secret love for James, who is sworn to marry someone else.
But Cordelia's new life is blown apart when a shocking series of demon attacks devastate London. These monsters are nothing like those Shadowhunters have fought before—these demons walk in daylight, strike down the unwary with incurable poison, and seem impossible to kill. London is immediately quarantined. Trapped in the city, Cordelia and her friends discover that their own connection to a dark legacy has gifted them with incredible powers—and forced a brutal choice that will reveal the true cruel price of being a hero.
Sixteen-year-old figure skater Olivia Kennedy's Olympic dreams have ended. She's bitter, but enjoying life as a regular teenager instead of trying to live up to expectations of being the daughter of Olympians Michael Kennedy and Midori Nakashima…until Jonah Choi starts training at her family's struggling rink.
Jonah's driven, talented, going for the Olympics in speed skating, completely annoying… and totally gorgeous. Between teasing Jonah, helping her best friend try out for roller derby, figuring out life as a normal teen and keeping the family business running, Olivia's got her hands full. But will rivalry bring her closer to Jonah, or drive them apart?
In a collection of essays and personal mini-comics that span eight years of her young adult life, author-illustrator Noelle Stevenson charts the highs and lows of being a creative human in the world.
Whether it's hearing the wrong name called at her art school graduation ceremony or becoming a National Book Award finalist for her debut graphic novel, Nimona, Noelle captures the little and big moments that make up a real life, with a wit, wisdom, and vulnerability that are all her own.
Clover Martinez and The Last Teenagers on Earth are busy exploring the galaxy after leaving earth behind…even if they can't help but be a little homesick.
So when their ship receives a distress signal from their former planet, they hope against hope that it means other survivors. But as soon as they arrive, they realize something's deeply wrong: strange crystal formations have popped up everywhere and there's some sort of barrier keeping them from leaving.
Seeking the origin of the formations and the reason for the barrier, the group discovers a colony of survivors hidden in the mountains. But the survivors aren't who they seem…
Hidden deep in the mountains of Colorado lies the Inn at Havenfall, a sanctuary that connects ancient worlds–each with their own magic–together. For generations, the inn has protected all who seek refuge within its walls, and any who disrupt the peace can never return.
For Maddie Morrow, summers at the inn are more than a chance to experience this magic first-hand. Havenfall is an escape from reality, where her mother sits on death row accused of murdering Maddie's brother. It's where Maddie fell in love with handsome Fiorden soldier Brekken. And it's where one day she hopes to inherit the role of Innkeeper from her beloved uncle.
But this summer, the impossible happens–a dead body is found, shattering everything the inn stands for. With Brekken missing, her uncle gravely injured, and a dangerous creature on the loose, Maddie suddenly finds herself responsible for the safety of everyone in Havenfall. She'll do anything to uncover the truth, even if it means working together with an alluring new staffer Taya, who seems to know more than she's letting on. As dark secrets are revealed about the inn itself, one thing becomes clear to Maddie–no one can be trusted, and no one is safe . . .
Tens of thousands of crows invading Auburn, Pennsylvania, is a problem for everyone in town except seventeen-year-old Leighton Barnes. For Leighton, it's no stranger than her house, which inexplicably repairs itself every time her father loses his temper and breaks things.
Leighton doesn't have time for the crows—it's her senior year, and acceptance to her dream college is finally within reach. But grabbing that lifeline means abandoning her sisters, a choice she's not ready to face.
With her father's rage worsening and the town in chaos over the crows, Leighton allows herself a chance at happiness with Liam, her charming classmate, even though falling in love feels like a revolutionary act.
Balancing school, dating, and survival under the shadow of sixty thousand feathered wings starts to feel almost comfortable, but Leighton knows that this fragile equilibrium can only last so long before it shatters.
Two siblings. Two brilliant talents. But only one Mozart.
Born with a gift for music, Nannerl Mozart has just one wish–to be remembered forever. But even as she delights audiences with her masterful playing, she has little hope she'll ever become the acclaimed composer she longs to be. She is a young woman in 18th century Europe, and that means composing is forbidden to her. She will perform only until she reaches a marriageable age–her tyrannical father has made that much clear.
And as Nannerl's hope grows dimmer with each passing year, the talents of her beloved younger brother, Wolfgang, only seem to shine brighter. His brilliance begins to eclipse her own, until one day a mysterious stranger from a magical land appears with an irresistible offer. He has the power to make her wish come true–but his help may cost her everything.
One knock at the door, and Stefania has a choice to make…
It is 1943, and for four years, sixteen-year-old Stefania has been working for the Diamant family in their grocery store in Przemsyl, Poland, singing her way into their lives and hearts. She has even made a promise to one of their sons, Izio — a betrothal they must keep secret since she is Catholic and the Diamants are Jewish.
But everything changes when the German army invades Przemsyl. The Diamants are forced into the ghetto, and Stefania is alone in an occupied city, the only one left to care for Helena, her six-year-old sister. And then comes the knock at the door. Izio's brother Max has jumped from the train headed to a death camp. Stefania and Helena make the extraordinary decision to hide Max, and eventually twelve more Jews. Then they must wait, every day, for the next knock at the door, the one that will mean death. When the knock finally comes, it is two Nazi officers, requisitioning Stefania's house for the German army.
With two Nazis below, thirteen hidden Jews above, and a little sister by her side, Stefania has one more excruciating choice to make.
Blood calls to blood; charm calls to charm.
It is the way of the world.
Come close and tell us your dreams.

Sanna is a mermaid — but she is only half seavish. The night of her birth, a sea-witch cast a spell that made Sanna's people, including her landish mother, forget how and where she was born. Now Sanna is sixteen and an outsider in the seavish matriarchy, and she is determined to find her mother and learn who she is. She apprentices herself to the witch to learn the magic of making and unmaking, and with a new pair of legs and a quest to complete for her teacher, she follows a clue that leads her ashore on the Thirty-Seven Dark Islands. There, as her fellow mermaids wait in the sea, Sanna stumbles into a wall of white roses thirsty for blood, a hardscrabble people hungry for miracles, and a baroness who will do anything to live forever.
Where Nirrim lives, crime abounds, a harsh tribunal rules, and society's pleasures are reserved for the High Kith. Life in the Ward is grim and punishing. People of her low status are forbidden from sampling sweets or wearing colors. You either follow the rules, or pay a tithe and suffer the consequences.
Nirrim keeps her head down, and a dangerous secret close to her chest.
But then she encounters Sid, a rakish traveler from far away, who whispers rumors that the High Kith possess magic. Sid tempts Nirrim to seek that magic for herself. But to do that, Nirrim must surrender her old life. She must place her trust in this sly stranger who asks, above all, not to be trusted.
At sixteen, Hadley Moore knows exactly who she is—a swimmer who will earn a scholarship to college. Totally worth all the hard work, even if her aching shoulders don't agree.
So when a guy dressed as Hollywood's latest action hero, Heath Hall, crashes her swim meet, she isn't amused. Instead, she's determined to make sure he doesn't bother her again. Only she's not sure exactly who he is.
The swim meet isn't the first event the imposter has interrupted, but a little digging turns up a surprising number of people who could be Heath Hall, including Hadley's ex-boyfriend and her best friend's crush. She soon finds herself getting caught up in the mysterious world of the fake Heath Hall.
As Hadley gets closer to uncovering the masked boy's identity, she also discovers some uncomfortable truths about herself—like she might resent the long shadow her late brother has cast over her family, that she isn't as happy as she pretends to be with her life choices…and that she's falling for the last guy she ever thought she would like.
Will Tavares is the dream summer fling―he's fun, affectionate, kind―but just when Ollie thinks he's found his Happily Ever After, summer vacation ends and Will stops texting Ollie back. Now Ollie is one prince short of his fairytale ending, and to complicate the fairytale further, a family emergency sees Ollie uprooted and enrolled at a new school across the country. Which he minds a little less when he realizes it's the same school Will goes to…except Ollie finds that the sweet, comfortably queer guy he knew from summer isn't the same one attending Collinswood High. This Will is a class clown, closeted―and, to be honest, a bit of a jerk.
Ollie has no intention of pining after a guy who clearly isn't ready for a relationship, especially since this new, bro-y jock version of Will seems to go from hot to cold every other week. But then Will starts "coincidentally" popping up in every area of Ollie's life, from music class to the lunch table, and Ollie finds his resolve weakening.
The last time he gave Will his heart, Will handed it back to him trampled and battered. Ollie would have to be an idiot to trust him with it again.
Right? Right.
In 1917, Russia is losing the war with Germany, soldiers are deserting in droves, and food shortages on the home front are pushing people to the brink of revolution. Seventeen-year-old Katya is politically conflicted, but she wants Russia to win the war. Working at a munitions factory seems like the most she can do to serve her country―until the government begins recruiting an all-female army battalion. Inspired, Katya enlists. Training with other brave women, she finds camaraderie and a deep sense of purpose. But when the women's battalion heads to the front, Katya has to confront the horrifying realities of war. Faced with heartbreak and disillusionment, she must reevaluate her commitment and decide where she stands.
Isabel and Jane are the Extraordinary Peabody Sisters, conjoined twins in a traveling carnival freak show―until an ambitious surgeon tries to separate them and fails, causing Jane's death.
Isabel has lost an arm and a leg but gained a ghostly companion: Her dead twin is now her phantom limb. Haunted, altered, and alone for the first time, can Isabel build a new life that's truly her own?
The Twin by Natasha Preston
After their parents divorced, 10-year-old twins Ivy and Iris were split up–Ivy lived with Dad, Iris with Mom. Now, after a tragic accident takes their mom's life, the twins are reunited and Iris moves in with Ivy and their dad. Devastated over Mom's death, Iris spends the first few weeks in almost total silence–the only person she will speak to is Ivy. Iris feels her life is over and she doesn't know what to do. Emmy promises her twin that she can share her life now. After all, they're sisters. Twins.
It's a promise that Iris takes seriously. And before long, Ivy's friends, her life at school, and her boyfriend, Tyler, fall under Iris's spell. Slowly, Ivy realizes she's being pushed out of her own life. But she's just being paranoid, right? And Mom's accident was . . . just an accident. Right? It's not like she–or Dad–or Tyler–are in any danger. . . .
Seventeen-year-old Tempe was born into a world of water. When the Great Waves destroyed her planet five hundred years ago, its people had to learn to survive living on the water, but the ruins of the cities below still called. Tempe dives daily, scavenging the ruins of a bygone era, searching for anything of value to trade for Notes. It isn't food or clothing that she wants to buy, but her dead sister's life. For a price, the research facility on the island of Palindromena will revive the dearly departed for twenty-four hours before returning them to death. It isn't a heartfelt reunion that Tempe is after; she wants answers. Elysea died keeping a terrible secret, one that has ignited an unquenchable fury in Tempe: Her beloved sister was responsible for the death of their parents. Tempe wants to know why.
But once revived, Elysea has other plans. She doesn't want to spend her last day in a cold room accounting for a crime she insists she didn't commit. Elysea wants her freedom and one final glimpse at the life that was stolen from her. She persuades Tempe to break her out of the facility, and they embark on a dangerous journey to discover the truth about their parents' death and mend their broken bond. But they're pursued every step of the way by two Palindromena employees desperate to find them before Elysea's time is up–and before the secret behind the revival process and the true cost of restored life is revealed.
Popular Daphne Blake and über-nerd Velma Dinkley are not friends. They aren't enemies either, but they don't have any reason to speak to each other, and that's how they prefer it. The two girls grew up together – they'd been best friends since pre-K – but when they hit middle school, Daphne dropped Velma and never looked back.
These days, Daphne's deep in the popular crowd, daughter of the richest family in town, while Velma's an outsider, hiding from the world behind her thick glasses. When they run into each other in the halls of Crystal Cove High, they look the other way.
But then Daphne's best friend, Marcy ― who happens to be Velma's cousin – goes missing. A century ago, there was a wave of disappearances in Crystal Cove, and many local people believe that supernatural forces were behind it. Now the whole town believes those same forces are back . . . and up to no good.
Daphne and Velma may be the only ones who can solve the mystery and save Marcy-if they can trust each other enough to try. Especially since the truth might be stranger-and scarier-than either girl can imagine . . .
Simon and Kestra are hurtling down paths ever farther from each other as the battle for control of Antora rages.
Simon, newly king of the Halderians, is pressed on all sides by royal duties. Harlyn Mindell is his betrothed and intended queen, but Simon can't give up hope for a life with Kestra.
Kestra, exiled, feels her magic growing — and despite everyone's warnings, she knows she must embrace it. That power is the key to the kingdom's future.
Both still strive to defeat the evil Lord Endrick, but danger awaits them on the murky road forward. And is a common enemy enough to help them survive — or to carry them back to each other?
Lena has never left the sealed-off city she calls home. The treacherous storm cloud surrounding the Duke's Forest prevents most from entering or leaving. But then Lena's deepest secret is revealed–she is a mage. And according to the law, all mages must die. With little other choice, she flees for her life, straight into the treacherous forest.
Constance's family and friends believe her to be dead. She fled the Duke's Forest six years before, and no one believed she'd survive outside the city walls. And even though she isn't sure if she can trust anybody back at court, she's intent on reclaiming her place as the duke's daughter and heir.
Lena and Constance meet for only a moment, but even after their paths diverge, the terrifying storm cloud keep them linked. A dark revelation lies at the heart of their connection–the truth behind who cast the storm cloud's spell. Only the girls can expose this secret and dispel the storm for good. . . but unveiling the truth could cost them everything.
Keeping your magic a secret is hard. Being in love with your best friend is harder.
Alexis has always been able to rely on two things: her best friends, and the magic powers they all share. Their secret is what brought them together, and their love for each other is unshakeable—even when that love is complicated. Complicated by problems like jealousy, or insecurity, or lust. Or love.
That unshakeable, complicated love is one of the only things that doesn't change on prom night.
When accidental magic goes sideways and a boy winds up dead, Alexis and her friends come together to try to right a terrible wrong. Their first attempt fails—and their second attempt fails even harder. Left with the remains of their failed spells and more consequences than anyone could have predicted, each of them must find a way to live with their part of the story.
Many years ago, the magical Kingdom of Avalon was left desolate and encased in ice when the evil Snow Queen waged war on the powerful country. Its former citizens are now refugees in a world mostly devoid of magic. Which is why the crown prince and his protectors are stuck in…Arizona.
Prince Alexei, the sole survivor of the Avalon royal family, is in hiding in a town so boring, magic doesn't even work there. Few know his secret identity, but his friend Tala is one of them. Tala doesn't mind―she has secrets of her own. Namely, that she's a spellbreaker, someone who negates magic.
Then hope for their abandoned homeland reignites when a famous creature of legend, and Avalon's most powerful weapon, the Firebird, appears for the first time in decades. Alex and Tala unite with a ragtag group of new friends to journey back to Avalon for a showdown that will change the world as they know it.
All Ekata wants is to stay alive–and the chance to prove herself as a scholar. Once Ekata's brother is finally named heir to the dukedom of Kylma Above, there will be nothing to keep her at home with her murderous family. Not her books or her experiments, not her family's icy castle atop a frozen lake, not even the tantalizingly close Kylma Below, a mesmerizing underwater kingdom that provides her family with magic. But just as escape is within reach, her parents and twelve siblings fall under a strange sleeping sickness, and no one can find a cure.
In the space of a single night, Ekata inherits the title of duke, her brother's captivating warrior bride, and ever-encroaching challengers from without–and within–her ministry. Nothing has prepared Ekata for diplomacy, for war, for love…or for a crown she has never wanted. If Kylma Above is to survive, Ekata must seize her family's magic and power. And if Ekata is to survive, she must quickly decide how she will wield them both.
Seventeen-year-old Dayna Walsh is struggling to cope with her somatic OCD; the aftermath of being outed as bisexual in her conservative Irish town; and the return of her long-absent mother, who barely seems like a parent. But all that really matters to her is ascending and finally, finally becoming a full witch-plans that are complicated when another coven, rumored to have a sordid history with black magic, arrives in town with premonitions of death. Dayna immediately finds herself at odds with the bewitchingly frustrating Meiner King, the granddaughter of their coven leader.
And then a witch turns up murdered at a local sacred site, along with the blood symbol of the Butcher of Manchester-an infamous serial killer whose trail has long gone cold. The killer's motives are enmeshed in a complex web of witches and gods, and Dayna and Meiner soon find themselves at the center of it all. If they don't stop the Butcher, one of them will be next.
10
28 Days by
David Safier
Warsaw, 1942. Sixteen-year old Mira smuggles food into the Ghetto to keep herself and her family alive. When she discovers that the entire Ghetto is to be "liquidated"―killed or "resettled" to concentration camps―she desperately tries to find a way to save her family.
She meets a group of young people who are planning the unthinkable: an uprising against the occupying forces. Mira joins the resistance fighters who, with minimal supplies and weapons, end up holding out for twenty-eight days, longer than anyone had thought possible.
Harley Milano has dreamed of becoming a trapeze artist for as long as she can remember. With parents who run a famous circus in Las Vegas, she spends almost every night in the big top watching their lead aerialist perform, wishing with all her heart and soul that she would be up there herself one day.
After a huge fight with her parents, who continue to insist she go to school instead, Harley leaves home, betrays her family, and joins the rival traveling circus Maison du Mystère. There, she is thrust into a world that is both brutal and beautiful, where she learns the value of hard work, passion, and collaboration. At the same time, Harley must come to terms with the truth of her family and her past—and reckon with the sacrifices she made and the people she hurt in order to follow her dreams.
Ava, CJ, Jordan, and Martha (listed in alphabetical order out of fairness) have been friends since kindergarten. Now they're in their senior year, facing their biggest fears about growing up and growing apart. But there's more than just college on the horizon. One of these girls is destined to become the president of the United States. The mystery, of course, is which girl gets the gig.
Is it Ava, the picture-perfect artist who's secretly struggling to figure out where she belongs? Or could it be CJ, the one who's got everything figured out…except how to fix her terrible SAT scores? Maybe it's Jordan, the group's resident journalist, who knows she's ready for more than their small Ohio suburb can offer. And don't overlook Martha, who will have to overcome all the obstacles that stand in the way of her dreams.
This is the story of four best friends who have one another's backs through every new love, breakup, stumble, and success–proving that great friendships can help young women achieve anything…even a seat in the Oval Office.
Evoking Beyoncé's Lemonade for a teen audience, these authors who are truly Octavia Butler's heirs, have woven worlds to create a stunning narrative that centers Black women and gender nonconforming individuals. A Phoenix First Must Burn will take you on a journey from folktales retold to futuristic societies and everything in between. Filled with stories of love and betrayal, strength and resistance, this collection contains an array of complex and true-to-life characters in which you cannot help but see yourself reflected. Witches and scientists, sisters and lovers, priestesses and rebels: the heroines of A Phoenix First Must Burn shine brightly. You will never forget them.
Tiffany Templeton is tough. She dresses exclusively in black, buys leather jackets that are several sizes too big, and never backs down from a fight. She's known in her tiny Montana town as Tough Tiff, and after her shoplifting arrest and a stint in a reform school, the nickname is here to stay.
But when she comes back home, Tiffany may not be the same old Tough Tiff that everybody remembers. Her life is different now: her mother keeps her on an even shorter leash than before, she meets with a probation officer once a month, and she's still grieving her father's recent death.
As Tiffany navigates her new life and learns who she wants to be, she must also contend with an overbearing best friend, the geriatric cast of a high-maintenance drama production, her first boyfriend, and a town full of eccentric neighbors–not to mention a dark secret she's been keeping about why the ex-football coach left town.
Wales, 1109. Three years ago, a warband raided Elen's home. Her baby sister could not escape the flames. Her older sister fought back and almost killed the warband's leader, Owain ap Cadwgan, before being killed herself. Despite Elen's own sexual assault at the hands of the raiders, she saw a chance to live and took it. She healed Owain's wound and spun a lie: Owain ap Cadwgan, son of the king of Powys, cannot be killed, not by blade nor blow nor poison. Owain ap Cadwgan has the protection of Saint Elen, as long as he keeps her namesake safe from harm and near him always.
For three years, Elen has had plenty of food, clothes to wear, and a bed to sleep in that she shares with the man who brought that warband to her door. Then Owain abducts Nest, the wife of a Norman lord, and her three children, triggering full-out war. As war rages, and her careful lies threaten to unravel, Elen begins to look to Nest and see a different life — if she can decide, once and for all, where her loyalties lie. J. Anderson Coats's evocative prose immerses the reader in a dark but ultimately affirming tale of power and survival.
This is NOT a history book.
This is a book about the here and now.
A book to help us better understand why we are where we are.
A book about race.
The construct of race has always been used to gain and keep power, to create dynamics that separate and silence. This remarkable reimagining of Dr. Ibram X. Kendi's National Book Award-winning Stamped from the Beginning reveals the history of racist ideas in America, and inspires hope for an antiracist future. It takes you on a race journey from then to now, shows you why we feel how we feel, and why the poison of racism lingers. It also proves that while racist ideas have always been easy to fabricate and distribute, they can also be discredited.
Through a gripping, fast-paced, and energizing narrative written by beloved award-winner Jason Reynolds, this book shines a light on the many insidious forms of racist ideas–and on ways readers can identify and stamp out racist thoughts in their daily lives.
Earth is uninhabitable. Tau is our home now.
With that terrifying message, Jo and her family learned the truth: They are trapped forever on Tau Ceti e.
But the planet's current occupants—the Sorrow—are not interested in sharing. The fragile peace Jo negotiated abruptly shatters, and soon a bloody battle is raging between the Sorrow and the Pioneers. As tensions rise, the survival of everyone Jo cares for seems less likely by the second.
When a betrayal that shocks Jo to her core threatens to wipe out both Sorrow and human life, Jo must find the strength to speak up once more—and bridge the gaps between all the warring factions—or lose forever the only home left to her.
Much has been written about P. T. Barnum — legendary showman, entrepreneur, marketing genius, and one of the most famous nineteenth-century personalities. For those who lived in Barnum's shadow, however, life was complex. P. T. Barnum's two families — his family at home, including his two wives and his daughters, and his family at work, including Little People, a giantess, an opera singer, and many sideshow entertainers — suffered greatly from his cruelty and exploitation. Yet, at the same time, some of his performers, such as General Tom Thumb (Charles Stratton), became wealthy celebrities who were admired and feted by presidents and royalty. In this collection of interlinked stories illustrated with archival photographs, Deborah Noyes digs deep into what is known about the people in Barnum's orbit and imagines their personal lives, putting front and center the complicated joy and pain of what it meant to be one of Barnum's "creatures."
You can't rewrite the past, but you can always choose to start again.
It's been twenty-seven days since Cleo and Layla's friendship imploded.
Nearly a month since Cleo realized they'll never be besties again.
Now Cleo wants to erase every memory, good or bad, that tethers her to her ex-best friend. But pretending Layla doesn't exist isn't as easy as Cleo hoped, especially after she's assigned to be Layla's tutor. Despite budding friendships with other classmates–and a raging crush on a gorgeous boy named Dom–Cleo's turbulent past with Layla comes back to haunt them both.
Alternating between time lines of Then and Now, When You Were Everything blends past and present into an emotional story about the beauty of self-forgiveness, the promise of new beginnings, and the courage it takes to remain open to love.
17
For Ivy, summer means roller-coaster season, spinning cotton candy at the Fabuland amusement park, and hanging out with her best friend, Morgan. But this summer is different.
One morning, Morgan finds a dead body. It's their former classmate and coworker Ethan. To make matters worse, Morgan is taken to a hospital psych ward only days later, and she's not saying much–not even to Ivy.
The police claim that Ethan simply took a bad fall, but Ivy isn't convinced and realizes it's up to her to get answers. What she finds is unsettling–it's clear that some people aren't being honest about Ethan's last night at Fabuland. Including Morgan. And the more secrets Ivy uncovers, the closer she gets to unraveling dark truths that will change her life forever.
"Welcome to dinner, and again, congratulations on being selected. Now you must do the selecting."
What do the queen bee, star athlete, valedictorian, stoner, loner, and music geek all have in common? They were all invited to a scholarship dinner, only to discover it's a trap. Someone has locked them into a room with a bomb, a syringe filled with poison, and a note saying they have an hour to pick someone to kill … or else everyone dies.
Amber Prescott is determined to get her classmates and herself out of the room alive, but that might be easier said than done. No one knows how they're all connected or who would want them dead. As they retrace the events over the past year that might have triggered their captor's ultimatum, it becomes clear that everyone is hiding something. And with the clock ticking down, confusion turns into fear, and fear morphs into panic as they race to answer the biggest question: Who will they choose to die?
The Massachusetts School for the Feeble-Minded is not a happy place. The young women who are already there certainly don't think so. Not Maxine, who is doing everything she can to protect her younger sister Rose in an institution where vicious attendants and bullying older girls treat them as the morons, imbeciles, and idiots the doctors have deemed them to be. Not Alice, either, who was left there when her brother couldn't bring himself to support a sister with a club foot. And not London, who has just been dragged there from the best foster situation she's ever had, thanks to one unexpected, life altering moment. Each girl is determined to change her fate, no matter what it takes.
Gene understands stories―comic book stories, in particular. Big action. Bigger thrills. And the hero always wins.
But Gene doesn't get sports. As a kid, his friends called him "Stick" and every basketball game he played ended in pain. He lost interest in basketball long ago, but at the high school where he now teaches, it's all anyone can talk about. The men's varsity team, the Dragons, is having a phenomenal season that's been decades in the making. Each victory brings them closer to their ultimate goal: the California State Championships.
Once Gene gets to know these young all-stars, he realizes that their story is just as thrilling as anything he's seen on a comic book page. He knows he has to follow this epic to its end. What he doesn't know yet is that this season is not only going to change the Dragons's lives, but his own life as well.
Everyone in Devil's Lake knows the three golden Malloy sisters—but one of them is keeping a secret that will turn their little world inside out….
No one knows exactly what happened to Kit in the woods that night—not even her sisters, Tessa and Lilly. All they have are a constellation of facts: icy blue lips and fingers cold to the touch, a lacy bra, an abandoned pick-up truck with keys still in the ignition.
Even though everyone is quick to jump to conclusions, Tessa is certain that her sister's killer wasn't Boyd, the boy next door whom they've all loved in their own way. Still, there are too many details that don't add up, too many secrets tucked away in the past.
But no matter how fiercely Tessa searches for answers, at the core of that complicated night is a truth that's heartbreakingly simple.
Make me a girl with a razor heart…
It's been weeks since Mena and the other girls of Innovations Academy escaped their elite boarding school. Although traumatized by the violence and experimentations that occurred there, Mena quickly discovers that the outside world can be just as unwelcoming and cruel. With no one else to turn to, the girls only have each other—and the revenge-fueled desire to shut down the corporation that imprisoned them.
The girls enroll in Ridgeview Prep, a private school with suspect connections to Innovations, to identify the son of an investor and take down the corporation from the inside. But with pressure from Leandra, who revealed herself to be a double-agent, and Winston Weeks, an academy investor gone rogue, Mena wonders if she and her friends are simply trading one form of control for another. Not to mention the woman who is quite literally invading Mena's thoughts—a woman with extreme ideas that both frighten and intrigue Mena.
And as the girls fight for freedom from their past—and freedom for the girls still at Innovations—they must also face new questions about their existence…and what it means to be girls with razor hearts.
Sparrow by
Mary Cecilia Jackson
There are two kinds of people on the planet. Hunters and prey
I thought I would be safe after my mother died. I thought I could stop searching for new places to hide. But you can't escape what you are, what you've always been.
My name is Savannah Darcy Rose.
And I am still prey.
Though Savannah Rose―"Sparrow" to her friends and family―is a gifted ballerina, her real talent is keeping secrets. Schooled in silence by her long-dead mother, Sparrow has always believed that her lifelong creed―"I'm not the kind of girl who tells"―will make her just like everyone else: Normal. Happy. Safe.
But in the aftermath of a brutal assault by her seemingly perfect boyfriend Tristan, Sparrow must finally find the courage to confront the ghosts of her past, or lose herself forever….
Claire has always wanted to work with superheroes, from collecting Warrior Nation cards as a kid to drafting "What to Say to a Hero" speeches in her diary. Now that she's landed a coveted internship with the Chicago branch of Warrior Nation, Claire is ready to prove she belongs, super or not. But complicating plans is the newest WarNat hero, Girl Power (aka Joy), who happens to be egotistical and self-important . . . and pretty adorable.
Bridgette, meanwhile, wants out of WarNat. After years of dating the famous Vaporizer (aka Matt), she's sick of playing second, or third, or five-hundredth fiddle to all the people-in-peril in the city of Chicago. Of course, once Bridgette meets Claire-who's clearly in need of a mentor and wingman-giving up WarNat becomes slightly more complicated. It becomes a lot more complicated when Joy, Matt, and the rest of the heroes go missing, leaving only Claire and Bridgette to save the day.
In this fresh and funny take on the world of supers, author Crystal Cestari spotlights what it's like to be the seemingly non-super half of a dynamic duo with banter-filled romance and bold rescues perfect for readers seeking a great escape.
24
A traitor.
A prisoner.
A fugitive.
Wanted by the Regime. Destined to save the planet.
Laterre is on the brink of war. The Third Estate are rioting against the injustices of a corrupt system. The Patriarche, reeling from the murder of his only heir, makes brutal attempts to quash the unrest, while a new militant faction launches a series of deadly attacks.
And three outlaws find themselves pulled into the fray…
Marcellus is now a traitor to his planet, willing to do anything to stop his grandfather from seizing control of Laterre, even if it means joining the Vangarde, a rebel group back from the dead.
Chatine is a prisoner on Bastille. Desperate to survive the harsh conditions of the moon, she becomes embroiled in the Vangarde's dangerous attempt to free their infamous leader.
Alouette is a fugitive who has been lied to her entire life. Searching for the truth about her mysterious past, she soon finds herself hunted by the Regime for reasons she's only beginning to understand.
But when Laterre is threatened by the emergence of a deadly new weapon, these three renegades must risk everything, traveling to the far reaches of the System Divine and into the white hot center of a planet ready to ignite.
Violet Choudhury may be part of the popular clique at school, but as one of a handful of brown girls in a small Illinois town, all she really wants to do is blend in and disappear. Unfortunately for her, she's got a knack for seeing spirits, including the dead—something she's tried to ignore all her life. But when the queen bee of Violet's cheerleading squad ends up dead following a sex tape that's not as consensual as everyone wants to believe, Violet's friends from the spirit world decide it's the perfect time for Violet to test her skills and finally accept the legacy of spiritual fighters from whom she's descended. Her mission? Find the killer.
Or else she's next.
Len is a loner teen photographer haunted by a past that's stagnated her work and left her terrified she's losing her mind. Sage is a high school volleyball star desperate to find a way around her sudden medical disqualification. Both girls need college scholarships. After a chance encounter, the two develop an unlikely friendship that enables them to begin facing their inner demons.
But both Len and Sage are keeping secrets that, left hidden, could cost them everything, maybe even their lives.
Set in the North Carolina mountains, The Edge of Anything explores the transformative power of friendship and how it can help you find yourself and the goodness in life, even when everything feels broken.
Thorn by
Intisar Khanani
Princess Alyrra has always longed to escape the confines of her royal life, but when her mother betroths her to a powerful prince in a distant kingdom, she has little hope for a better future.
Until Alyrra arrives at her new kingdom, where a mysterious sorceress robs her of both her identity and her role as princess—and Alyrra seizes on the opportunity to start a new life for herself as a goose girl.
But as Alyrra uncovers dangerous secrets about her new world, including a threat to the prince himself, she knows she can't remain silent forever. With the fate of the kingdom at stake, Alyrra is caught between two worlds, and ultimately must decide who she is and what she stands for.
The Torres sisters dream of escape. Escape from their needy and despotic widowed father, and from their San Antonio neighborhood, full of old San Antonio families and all the traditions and expectations that go along with them. In the summer after her senior year of high school, Ana, the oldest sister, falls to her death from her bedroom window. A year later, her three younger sisters, Jessica, Iridian, and Rosa, are still consumed by grief and haunted by their sister's memory. Their dream of leaving Southtown now seems out of reach. But then strange things start happening around the house: mysterious laughter, mysterious shadows, mysterious writing on the walls. The sisters begin to wonder if Ana really is haunting them, trying to send them a message—and what exactly she's trying to say.
Hopuonk, Massachusetts, 1999
Taylor Garland's good looks have earned her the admiration of everyone in her small town. She's homecoming queen, the life of every party, and she's on every boy's most-wanted list.
People think Taylor is living the dream, and assume she'll stay in town and have kids with the homecoming king–maybe even be a dental hygienist if she's super ambitious. But Taylor is actually desperate to leave home, and she hates the smell of dentists' offices. Also? She's completely in love with her best friend, Susan.
Senior year is almost over, and everything seems perfect. Now Taylor just has to figure out how to throw it all away.
31
Based on a popular play by the same name, John Cariani's Almost, Maine is a charming and romantic collection of YA stories that will have you thinking about love in an entirely new way.
Welcome to Almost, Maine, a town that's so far north, it's almost not in the United States―it's almost in Canada. And it almost doesn't exist, because its residents never got around to getting organized. So it's just . . . Almost.
One cold, clear Friday night in the middle of winter, while the northern lights hover in the sky above, Almost's residents find themselves falling in and out of love in the strangest ways. Knees are bruised. Hearts are broken. Love is lost and found. And life for the people of Almost, Maine will never be the same.
Hello Now by Jenny Valentine
Jude doesn't believe in love, or magic. Life is little more than ordinary. That is, until Jude's mother loses her job and moves them to a little town by the sea to live with Henry Lake–an eccentric old man with rooms to rent. Henry is odd, the town is dull, and worst of all, Jude feels out of place and alone.
So when Novo turns up in the house across the street, dressed all in black and looking unbearably handsome, Jude's summer takes an immediate turn for the better. But Novo isn't all that he seems to be–or maybe he's more than Jude can possibly understand. Novo is pure magic–someone who can bend and stretch the bounds of time. Someone who wakes up in different places and at different points in history with utter regularity. He knows that each Now is fleeting, that each moment is only worth the energy it expends on itself, and that each experience he has will be lost to him before long.
But Jude and Novo form a bond that shifts reality for both of them. Jude begins to question what forever really means–only to find out that Novo knows that forever isn't real. And when things go horribly wrong, Jude and Novo are faced with an impossible question that may change both of their lives irreparably–what is worth sacrificing for love?
Juliette Ferrars. Ella Sommers. Which is the truth and which is the lie?
Now that Ella knows who Juliette is and what she was created for, things have only become more complicated. As she struggles to understand the past that haunts her and looks to a future more uncertain than ever, the lines between right and wrong—between Ella and Juliette—blur. And with old enemies looming, her destiny may not be her own to control.
The day of reckoning for the Reestablishment is coming. But she may not get to choose what side she fights on.
Look by
Zan Romanoff
Things Lulu Shapiro's 5,000 Flash followers don't know about her:
• That the video of her with another girl was never supposed to go public.
• That Owen definitely wasn't supposed to break up with her because of it.
• That behind the carefully crafted selfies and scenes Lulu projects onto people's screens, her life feels like a terrible, uncertain mess.
Then Lulu meets Cass. Cass isn't interested in looking at Lulu's life, only in living in it. And The Hotel–a gorgeous space with an intriguing, Old Hollywood history and a trust-fund kid to restore it–seems like the perfect, secret place for them to get to know each other. But just because Lulu has stepped out of the spotlight doesn't mean it'll stop following her every move.
Look is about what you present vs. who you really are, about real intimacy and manufactured intimacy and the blurring of that line. It's a deceptively glamorous, feminist, emotionally complex, utterly compelling, queer coming-of-age novel about falling in love and taking ownership of your own self–your whole self–in the age of social media.
It's summer 1977 and closeted lesbian Tammy Larson can't be herself anywhere. Not at her strict Christian high school, not at her conservative Orange County church and certainly not at home, where her ultrareligious aunt relentlessly organizes antigay political campaigns. Tammy's only outlet is writing secret letters in her diary to gay civil rights activist Harvey Milk…until she's matched with a real-life pen pal who changes everything.
Sharon Hawkins bonds with Tammy over punk music and carefully shared secrets, and soon their letters become the one place she can be honest. The rest of her life in San Francisco is full of lies. The kind she tells for others—like helping her gay brother hide the truth from their mom—and the kind she tells herself. But as antigay fervor in America reaches a frightening new pitch, Sharon and Tammy must rely on their long-distance friendship to discover their deeply personal truths, what they'll stand for…and who they'll rise against.
All is lost.
To save everyone she loves from imminent death, kitsune shapeshifter Yumeko gave up the final piece of the Scroll of a Thousand Prayers. Now she and her ragtag band of companions must make one desperate final effort to stop the Master of Demons from using the scroll to call the Great Kami Dragon and make the wish that will plunge the empire into chaos.
Shadow clan assassin Kage Tatsumi has regained control of his body and agreed to a true deal with the devil—the demon inside him, Hakaimono. They will share his body and work with Yumeko to stop a madman, and to separate Hakaimono from Tatsumi and the cursed sword that trapped the demon for nearly a millennium.
But even with their combined skills and powers, this unlikely team of heroes knows the forces of evil may be impossible to overcome. And there is another player in the battle for the scroll, a player who has been watching, waiting for the right moment to pull strings that no one even realized existed…until now.
On the heels of a devastating plague, Torvi's sister, Morgunn is stolen from the family farm by Uther, a flame-loving Fremish wolf-priest who leads a pack of ragged, starving girls. Torvi leaves the only home she's ever known, and joins a shaven-skulled druid and a band of roaming Elsh artists known as the Butcher Bards. They set out on a quest to rescue Torvi's sister, and find a mythical sword.
On their travels, Torvi and her companions will encounter magical night wilds and mystical Drakes who trade in young men. They will sing rowdy Elshland ballads in a tree-town tavern, and find a mysterious black tower in an Endless Forest. They will fight alongside famous Vorseland archers and barter with Fremish wizards. They will feast with rogue Jade Fell children in a Skal Mountain cave, and seek the help of a Pig Witch. They will face wild, dangerous magic that leads to love, joy, tragedy, and death.
Torvi sets out to rescue a sister, but she may find it's merely the first step toward a life that is grander and more glorious than anything she could have imagined.
Nandan's got a plan to make his junior year perfect, but hooking up with his friend Dave isn't part of it—especially because Nandan has never been into guys.
Still, Nandan's willing to give a relationship with him a shot. But the more his anxiety grows about what his sexuality means for himself, his friends, and his social life, the more he wonders whether he can just take it all back.
Is breaking up with Dave—the only person who's ever really gotten him—worth feeling "normal" again?
Tomorrow, the Wildcat varsity field hockey squad will play the first game of their new season. But at tonight's team sleepover, the girls are all about forging the bonds of trust, loyalty, and friendship necessary to win.
Everything hinges on the midnight initiation ceremony—a beloved tradition and the only facet of being a Wildcat that the girls control. Until now.
Coach—a handsome former college player revered and feared in equal measure—changes the plan and spins his team on a new adventure. One where they take a rival team's mascot for a joyride, crash a party in their pajamas, break into the high school for the perfect picture.
But as the girls slip out of their comfort zone, so do some long-held secrets. And just how far they're willing to go for their team takes them all—especially Coach—by surprise.
A testament to the strength and resilience of modern teenage girls, We Are the Wildcats will have readers cheering.
New Year's Eve, San Francisco.
The most promising party of the year ends in tragedy.
Georgina is gone and nothing will bring her back.
Nine months later, Cara's mother decides a Swiss boarding school will be the fresh start Cara needs. Up in the Alps, Cara's old life feels a million miles away. Nobody at Hope Hall knows her past – and she intends to keep it that way.
Yet, as much as she keeps her distance, her new friends break down the walls she has so carefully built up – especially the offbeat, straight-talking Hector, who understands how she feels better than anyone. But the closer Cara grows to Hector, the more her old life slips away.
Embracing life at Hope Hall means letting go of the past. With Georgina gone, how can Cara allow herself this second chance?