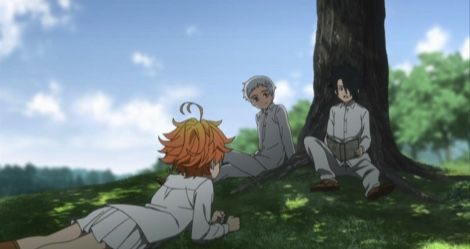 This content contains affiliate links. When you buy through these links, we may earn an affiliate commission.
Welcome to a new year! You know what that means. A new year means new anime. The winter 2019 anime season begins this month. Like previous seasons, this quarter is filled with returning series, multimedia franchises, a handful of original stories, and anime adaptations of manga.
Thanks to a healthy English-language manga market, a fair number of the original series that inspired this season's anime are available to us. Isn't that great? So if you're watching the winter 2019 anime season and want to check out the source material, here you go.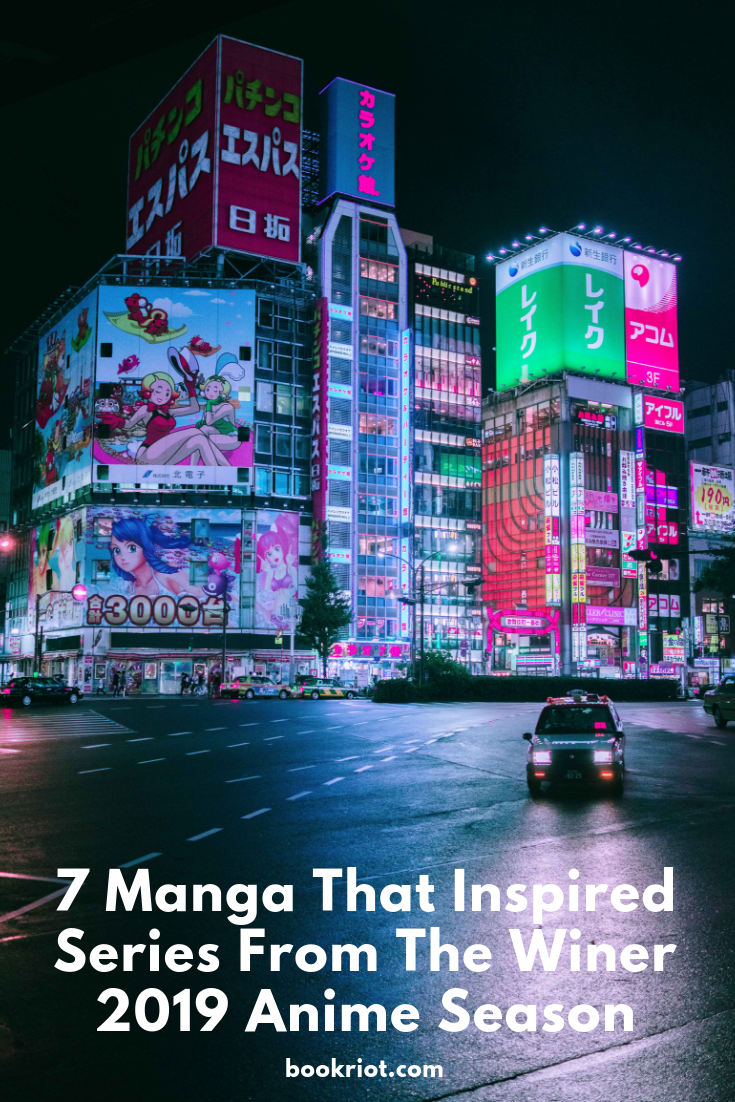 Student council president Miyuki is the top student at school. Vice president Kaguya is the daughter of a wealthy family. Together, they make the perfect couple…or do they? Unfortunately, they both suffer from too much pride and cannot admit their love to one other. To them, doing so would be akin to admitting defeat. This series follows their various schemes to make the other person confess their true feelings. Talk about being emotionally stunted.
We've seen manga about magical girls. We've seen manga about cute girls controlling large military equipment. The winter 2019 anime season brings us a series about magical girls who work for the military. It was only inevitable. This manga focuses on Asuka, who's trying to live a normal life but is called back to duty when a previously vanquished enemy returns once again.
Hard-working Fuutarou is an excellent student, but his family struggles with enormous debs, often leaving both him and his little sister hungry. His fortune changes when he gets the opportunity to work as a highly paid tutor for a set of identical quintuplets. Alas, the girls are terrible students and have no desire to change that fact.
Boogiepop holds a special place in Japanese publishing history. It's the series that launched the light novel category as we know it today. Trying to encapsulate the series in a concise manner is difficult, but I'll try. Presented simply, it revolves around a figure known as Boogiepop who is facing a secret organization that wants to control humanity. Not the most original premise, true, but what sets the novels apart are their structure. The books are told in fragmented scenes from different perspectives that eventually come together at the end to form a complete picture. Depending on your reading preferences, this can be really awesome or really frustrating.
Set in the future, The Promised Neverland focuses on an orphanage that houses several children. The children are seemingly taken well care of and have the freedom to do whatever they want—with one glaring exception. They cannot leave the grounds the orphanage is located on and venture into the outside world. Never a good sign. But soon this idyllic existence is shattered when two of the orphans discover the orphanage's terrible secret.
Dororo by Osamu Tezuka
Created by the legendary Godfather of Manga, Dororo follows the titular thief as he travels with a ronin named Hyakkimaru. When Hyakkimaru was still in the womb, his power-hungry father made a pact with 48 demons in order to rule the world. To cement this pact, each demon took a piece of the newborn's body. As a result, Hyakkimaru was born without limbs and thrown into a river. Thankfully, he was rescued by a doctor who gave him prosthetic limbs. Now, Hyakkimaru hunts demons across the war-torn countryside, regaining a piece of his original body with each one he defeats.
Following of the plot of many other light novel series, The Rising of the Shield Hero hinges on the concept of regular people being transported to a parallel fantasy world. In this case, the protagonist is summoned to become one of four heroes. Too bad for him, he's not very skilled and gets betrayed very early on. Ouch.
Are you watching the winter 2019 anime season? What shows are you enjoying? And do you plan to read the original source material, if it's available?