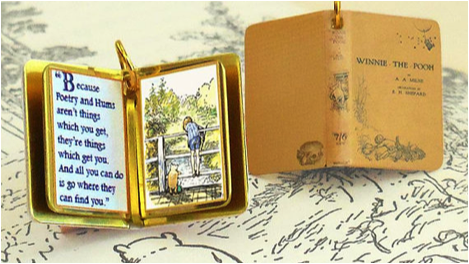 12 Winnie-the-Pooh Etsy Items to Give Your Life Whimsy
This post contains affiliate links. When you buy through these links, Book Riot may earn a commission.
I'm a bit obsessed with Winnie-the-Pooh. So much so that I can count no fewer than 20 Pooh-themed items in clear view from where I am currently sitting. It might already seem like a lot, but I'm always on the lookout for more of that Silly Old Bear in my life. For those of you who share my love, here are some lovely Winnie-the-Pooh Etsy items to bring the whimsy of the Hundred Acre Wood straight to your home.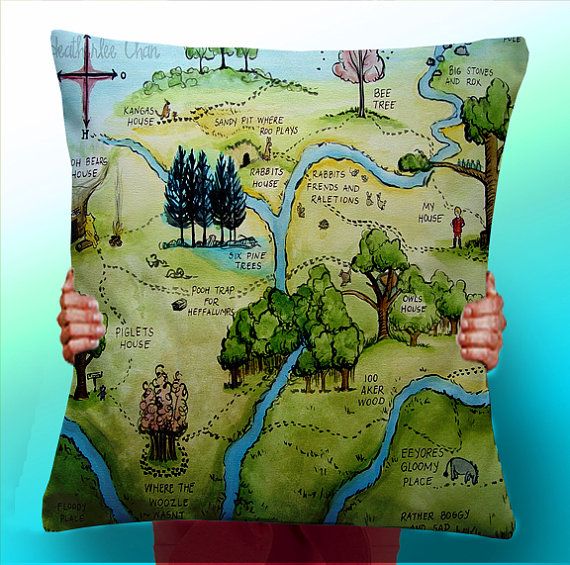 This pillow with a map of the Hundred Acre Wood would make a great piece of home decor.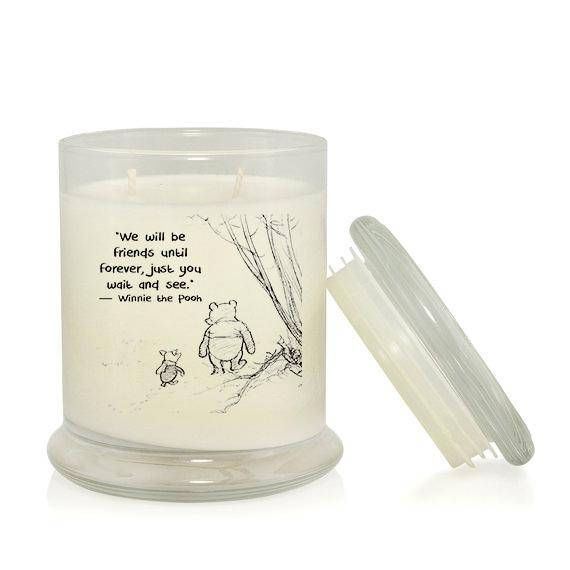 Fragrance enthusiasts will love how many scents there are to choose from for this candle. (And that friendship quote would make it a great gift idea as well!)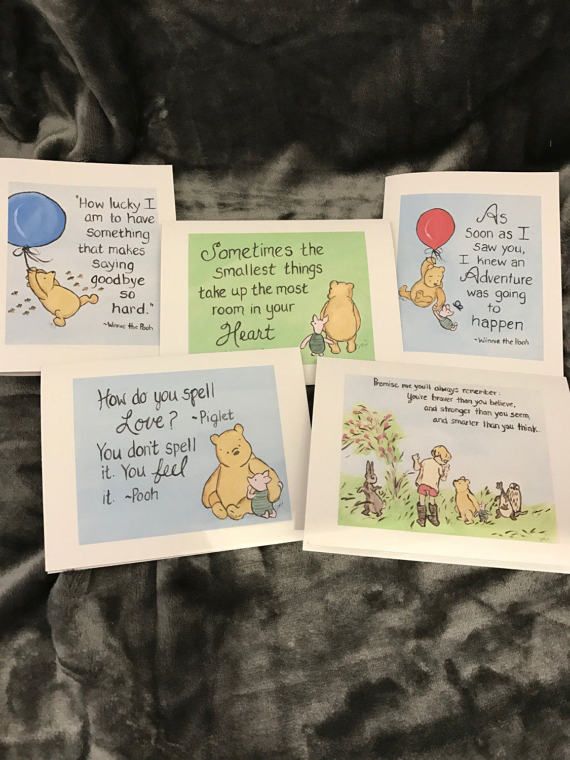 Winnie-the-Pooh quotes make for perfect greeting cards for any occasion.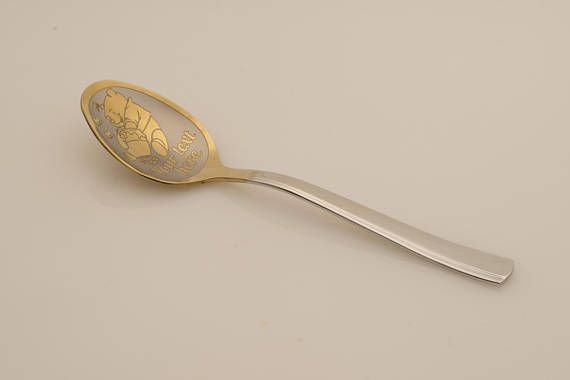 Use this spoon to stir "hunny" into your tea.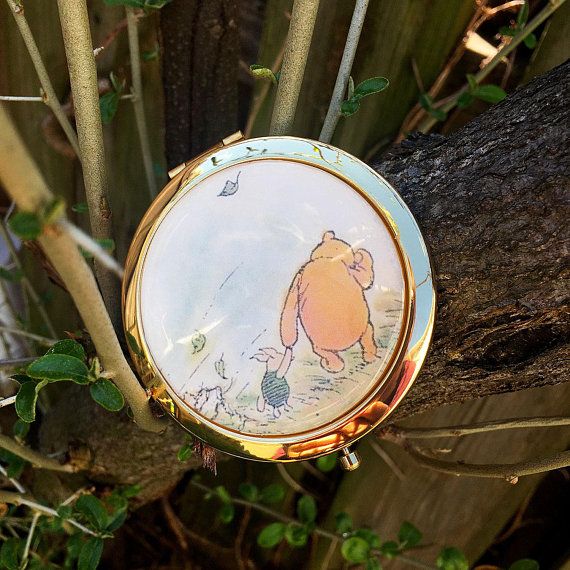 Pooh and Piglet will always be there to make sure you look your best with this compact mirror.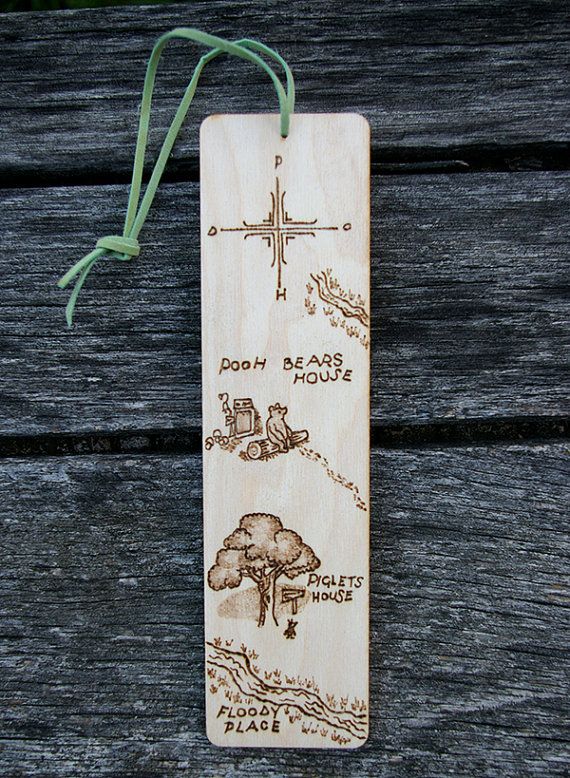 This wooden bookmark is the perfect item for anyone hanging out here on BR!
And what kind of list of Winnie-the-Pooh Etsy items would be complete without some jewelry?!
Here's a necklace to remind you that you're "braver than you believe, stronger than you seem, and smarter than you think."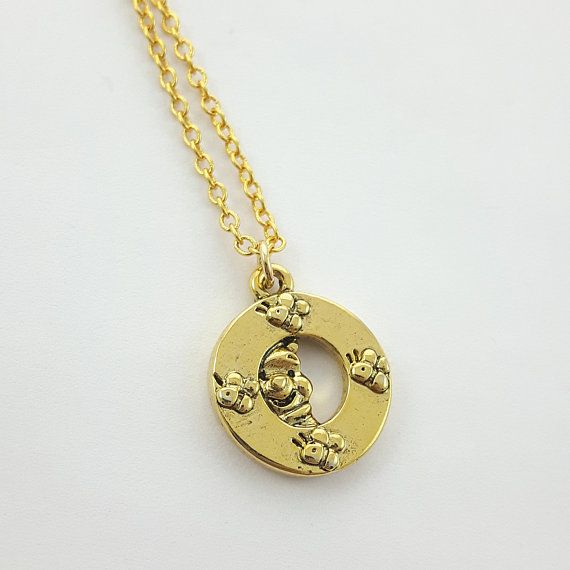 Look at Pooh peeking out from behind those bees!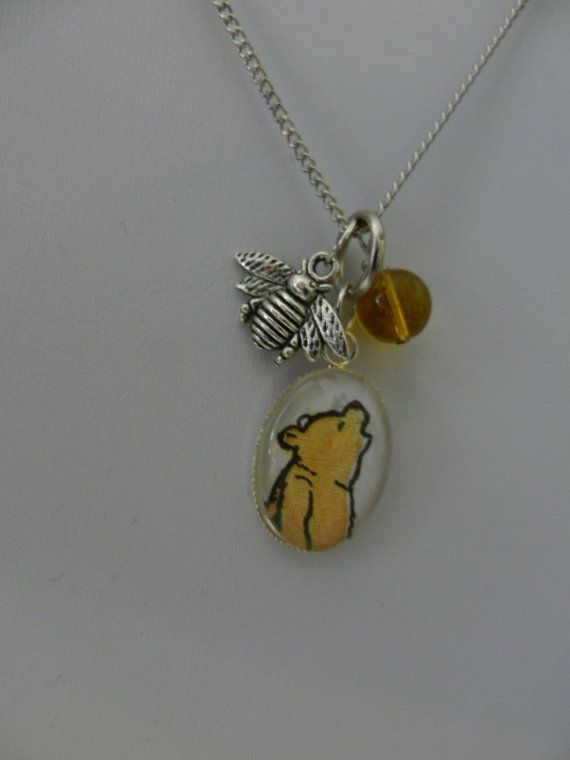 This necklace includes the magical trifecta of Pooh, a bee, and honey.
Earrings to honor everyone's favorite gloomy donkey.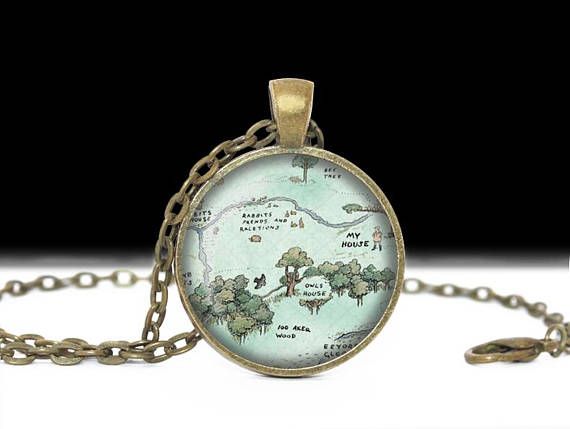 Never get lost with a map of the Hundred Acre Wood around your neck.
This pendant is almost as good as the actual Winnie-the-Pooh book!
Want even more of the Pooh? We've got the best Winnie-the-Pooh quotes here.