We ended 2011 by giving away some of our favorite books of the year. Now it's time to announce the winners! Cross your fingers, and check back every day this week for a new announcement.
__________________________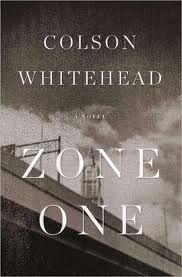 Fun things happen when a MacArthur fellow writes a zombie novel!
Of the 98 commenters who couldn't wait to wrap their juicy brains around Zone One, the randomly selected winner is…
Kennyconnolly!
Contact community@bookriot.com to claim.