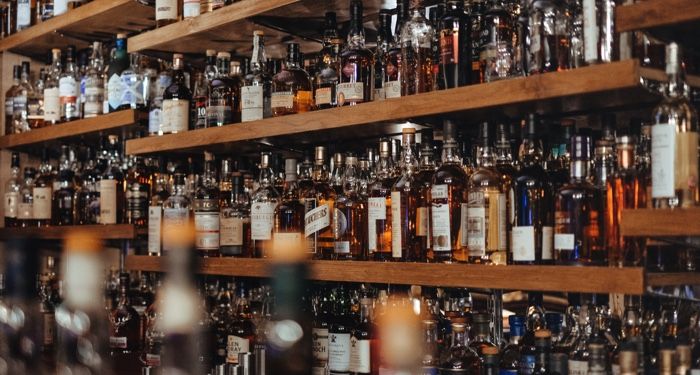 Nonfiction
Wine and Spirits: 9 Must-Read Nonfiction Books
As the weather gets colder, and Thanksgiving and the holiday season peek around the corner, perhaps your thoughts are turning towards cozying up with your favorite tipple. Or maybe being driven indoors by the new COVID surge is whetting your spirit for spirited adventures. Or hell, maybe the victorious Biden/Harris ticket has put you in a celebratory mood! Whatever the reason, these nine wonderful nonfiction works will expand your knowledge of the wine and spirits world. Peruse, explore, and imbibe well, my reading friends!
The Drunken Botanist by Amy Stewart
In the opening pages of The Drunken Botanist, Amy Stewart proclaims that "Every great drink starts with a plant." What follows is an engaging romp through the grains, fruits, succulents, and vegetables that form the world of wine and spirits. Stewart dives deep, drawing out the history, fermentation practices, and cultivation techniques of these many plants. Additionally, she provides delicious recipes for cocktails, syrups, and infusions that will change your drinking game. If you are curious about your favorite beverage, then the The Drunken Botanist is your book.
Inventing Wine: A New History of One of the World's Most Ancient Pleasures by Paul Lukacs
Wine is an ancient drink, but one that has changed significantly over time. As Paul Lukacs shows in Inventing Wine, the title beverage has not only seen massive shifts in grape growing and production, but also in how people view and consume wine. Lukacs takes the reader through those shifts in wine appreciation. From its ceremonial and sometimes religious origins to its modern day technological sophistication, wine has donned many different identities. Inventing Wine is a must read if you enjoy wine and want to know more about its history.
Absinthe: The Exquisite Elixir by Betina J. Wittels
First off, this is a beautiful book. From the striking green cover, to the reproductions of absinthe glassware and posters, this book provides a visual trip through the history of the Green Fairy. Wittels digs into the allure of the mysterious liqueur and shares the stories of famous artists and aesthetes who lounged in European cafes, sipping on their meticulously prepared glasses. Additionally, Wittels also discusses the rebirth of absinthe and its return as a global drink of choice. Grab this book, prepare a proper glass using Wittels's cocktail recipes, and enjoy.
The Tequila Dictionary by Eric Zandona
If you have ever wanted to know more about the tequila in your snifter or margarita glass, then do yourself a favor and check out The Tequila Dictionary. Eric Zandona, director of spirits information for the American Distilling Institute, has put together an authoritative resource on the history, technology, and culture of the tequila industry. The dictionary format allows the reader to flip through casually and fall down tequila rabbit holes. Moreover, the illustrations by Tom Jay are striking and round off the entries nicely.
The Curious Bartender: An Odyssey of Malt, Bourbon & Rye Whiskies by Tristan Stephenson
Similar to Betina J. Wittels's Absinthe, Tristan Stephenson's odyssey of malt, bourbon, and rye whiskies is a gorgeous and meticulously crafted book. The paper is heavy, the page design is inviting, and text is complemented by photographs of bottles, distilleries, and whisky technology on nearly every page. Throughout, Stephenson delivers an engaging account of the history of whisky, the craft of distillation, and a sweeping tour of major distilleries around the world. Finally, he displays his chops as a bartender with a final section on whisky cocktails and blends. Yes, you read that right: Stephenson's own recipes for blended whiskies by the glass are included here! If you are a whisky drinker, go grab this book immediately.
Japanese Whisky: The Ultimate Guide to the World's Most Desirable Spirit by Brian Ashcraft and Yuji Kawasaki
In the last decade or so, Japanese whiskies have been gaining international recognition. Bottles from the Suntory Yamazaki, Nikka, and Mars Shinshu distilleries have won major awards and are readily available in North American and European markets. Brian Ashcraft and Yuji Kawasaki show you why in their must-read Japanese Whisky. Ashcraft and Kawasaki's book is a feast for the eyes. It includes tons of photographs and archival material related to whisky making in Japan. Additionally, they capture the internationalism that determined the style and taste of Japanese whisky. You will learn not only about different production styles and distilleries, but also the history and culture behind the spirit. And with over 100 tasting notes by Yuji Kawasaki that have been translated into English for the first time, Japanese Whisky needs a place on your wine and spirits shelf.
Vodka Distilled: The Modern Mixologist on Vodka and Vodka Cocktails by Tony Abou-Ganim with Mary Elizabeth Faulkner
In the opening pages of Vodka Distilled, Tony Abou-Ganim encourages his reader not to believe the bad press that is often vodka's lot. "I encourage you," he proclaims, "to ignore the voice that would persuade you to kick vodka to the curb as unworthy." Abou-Ganim writes an impassioned defense of the clear, colorless spirit in Vodka Distilled. Drawing upon his decades of experience as a master mixologist, he dives into the history of vodka, its prevalence around the globe, and, most importantly, the nuances between styles and brands. The differences between vodkas might be subtle, but Abou-Ganim's strength lies in exploring that subtlety. And, as a plus, this book contains a hefty section on killer vodka-based cocktails!
Gin: A Global History by Lesley Jacobs Solmonson
Part of the awesome Edible series, Lesley Jacobs Solmonson's Gin: A Global History provides a compact and sweeping account of the title beverage. Solmonson begins her account by exploring gin's medicinal origins in medieval Europe. She then covers gin's first major market: England. Her account of the 18th century British gin craze, and the government attempts to curb Londoners' copious consumption of the spirit, is highly entertaining and reminiscent of the contemporary war on drugs. Finally, Solmonson meditates on the state of gin today and its markets around the world. Delicious cocktail recipes round out this short and engaging work.
Bitters: A Spirited History of a Classic Cure-All by Brad Thomas Parsons
Okay, so unlike the subjects of the books above, you can't pour yourself a glass of bitters, kick back, and relax. However, as Brad Thomas Parsons writes in his well-researched and awesome Bitters, the title spirit is the "salt and pepper" of the wine and spirits world. Parson's gives the reader an entertaining history of this versatile and flavorful additive. Also included are a variety of recipes for making different cocktails and homemade bitters. Parsons clearly loves his subject, and his passion for bitters shows not just in the writing but in the beautiful pictures and layout of the book itself. If you've ever wanted to know more about bitters beyond Angostura, then Bitters is the book for you!