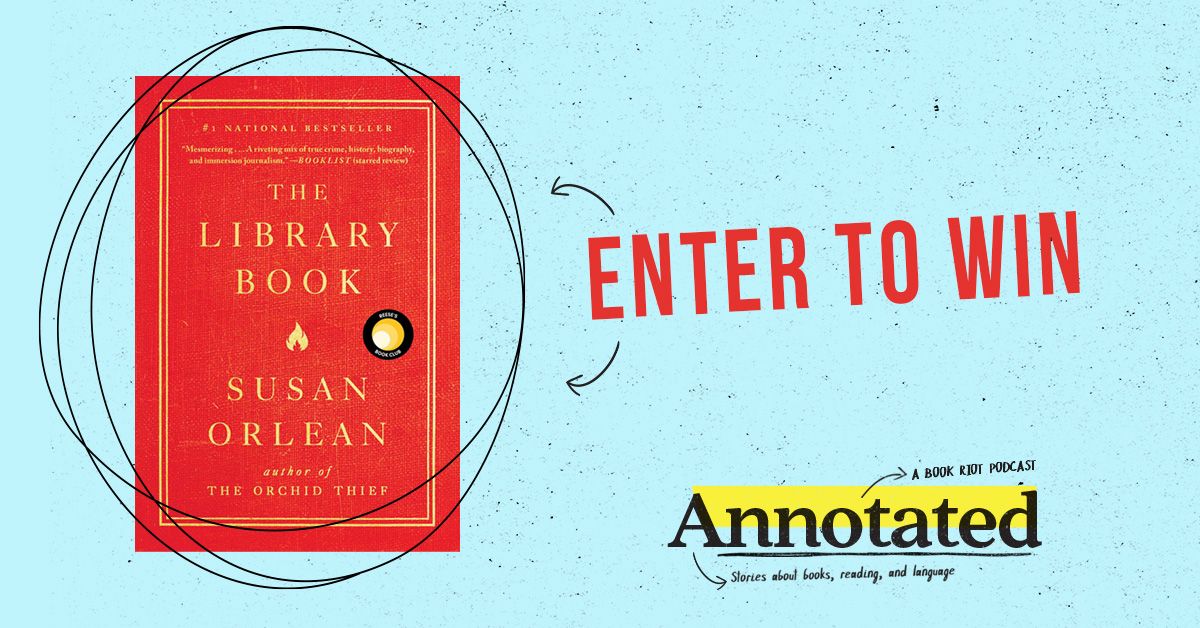 Giveaways
Win THE LIBRARY BOOK by Susan Orlean!
This content contains affiliate links. When you buy through these links, we may earn an affiliate commission.
We have 5 copies of The Library Book by Susan Orlean to give away. To enter, sign up for the Annotated newsletter. And here's what that is: a newsletter for people who are interested in stories about books, reading, and language. It's a new companion newsletter to our Annotated podcast, which is sort of like This American Life, but for books. Each episode explores an interesting bookish story–the kind of story we think you'll like if you are interested in The Library Book.
If you haven't tried Annotated before, a great place to start is The World's Most Glamorous Librarian. It tells the story of Belle de Costa Greene, who became one of the most influential librarians in America, and lived her entire adult life with a secret that could have ruined her career.
You can find Annotated on Apple Podcasts, Stitcher, Spotify, or wherever else you like to get your podcasts.
Now, on to the giveaway details. This giveaway is open to U.S. residents age 18 or over. One entry per email. Winners will be notified via entered emails and selected randomly. Entries will be accepted until 11:59pm eastern on August 31st, 2019. Full giveaway rules are available here.
Ok, I think that does it with the preliminaries. Here's the entry form. Good luck!
Oops! We could not locate your form.