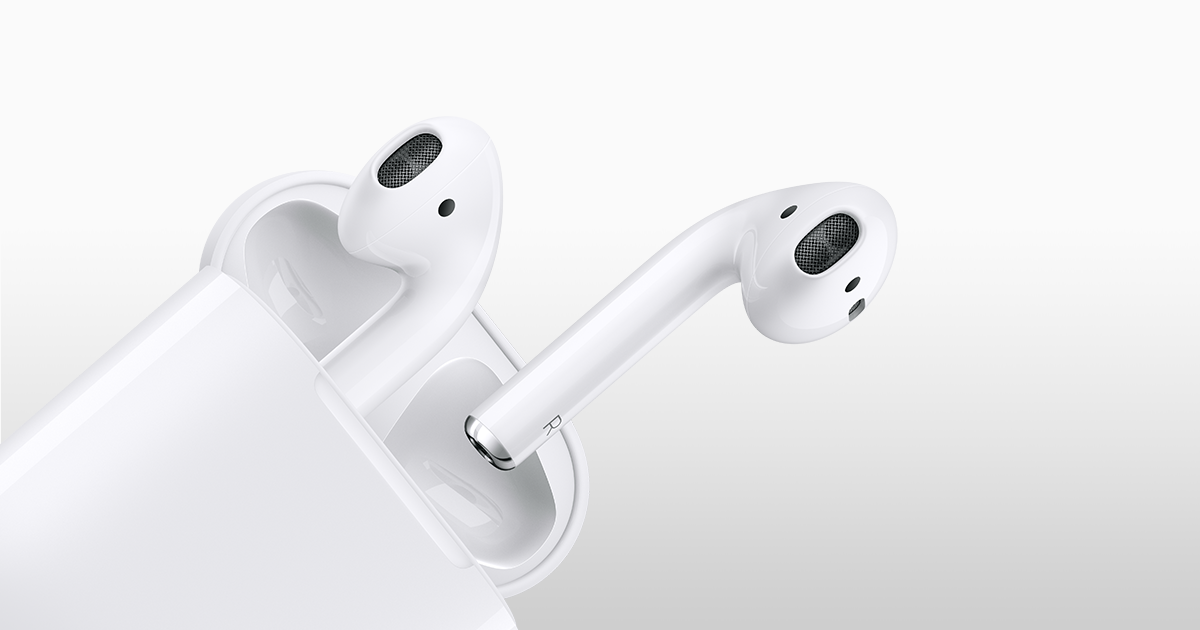 So I got to pick the prize for this giveaway. And it is my single favorite new tech thing from the last couple of years: Apple's AirPods.
Bluetooth headphones have been around awhile, but they all kind of suck. They lose connection, forget devices, and in general just kind of don't work well enough to be your everyday headphones. AirPods just…work. They pair quickly and easily. They get good battery life. They come in a cool little case that can also charge them. They just are that much better.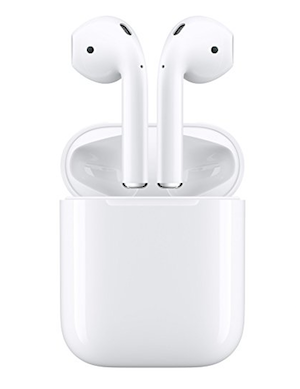 My headphones are my main audioboook-consumption device, and I have them in a lot. And the AirPods just make it easier to listen to more and more easily. I can leave my phone anywhere in the house and walk around and keep listening. There's no worrying about snags or ripping your headphones (and sometimes your still-attached phone) out of your pocket or coat.
This is just all to say: they are great. And we're giving away a pair to promote some of our email lists.
To enter for a chance to win, just try one (or more!) of the below newsletters. If you don't like them, unsubscribing is easy. (And if you are already signed-up, you can still enter by just selecting something you already get. Our system won't send multiple emails to same address).
The giveaway is open world-wide through midnight on March 10th, 2017. One email address per entry. Multiple entries per email address will be disqualified. Winner will be notified via entered email and will have 72 hours to respond before another winner is selected.
To help you with your newsletter decision, here is a brief description of each.
---
Book Riot Deals (daily-ish)
Everyday we scour the internet for the best ebook deals (and the occasional print deal) and send it out in an email. Just one pick from us of something we think worth mentioning. And if we don't find anything interesting, we don't send an email that day. You can browse recent selections here.
Book Riot Promotions (weeklyish)
Find out about special offers (like this giveaway for example), new products, and just generally interesting stuff from Book Riot and our advertising partners. Giveaways, new books, bookish services, and a whole bunch more.
Swords and Spaceships (2x a month)
News and recommendations from the worlds of science fiction and fantasy delivered every-other-week.
The Unusual Suspects (2x a month)
Love mystery and thrillers? Find out about the hot new releases, get backlist recommendations, and other news and opinion about the mystery and thriller genre. Launching this month.
Audiobooks! (twice a month)
Love audiobooks? We do too. This newsletter brings you news, recommendations, excerpts and a bunch more stuff to keep your audiobook listening the best it can be.
True Story (twice a month)
Our forthcoming newsletter dedicated to non-fiction (January 2017 launch). Recommendations, news, themed lists, and a bunch of other stuff for the stranger than fiction crowd.
---
Ok, I think that's it. Here's the entry form. Good luck!