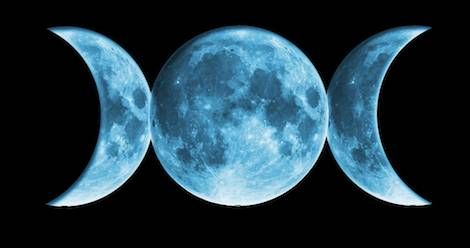 Lists
Wiccan Fiction for Everyday Witches
This content contains affiliate links. When you buy through these links, we may earn an affiliate commission.
While we at the Riot take some time off to rest and catch up on our reading, we're re-running some of our favorite posts from the last several months. Enjoy our highlight reel, and we'll be back with new stuff on Monday, July 11th.
This post originally ran March 24, 2016.
---
Though I still own a wood chest full of tarot cards, runes, herbs, and bits of DNA from people who have crossed me (kidding…), I haven't practiced since that day in my dorm room where I crushed wet marigolds on my eyes and didn't see fairies. But I still have the tattoo, the amusing memories, and this list of books to remind me of my foray into Wicca.
While the following reads aren't all explicitly about contemporary Pagan Wicca, these are books I either picked up or would have been interested in because of their Wiccan themes.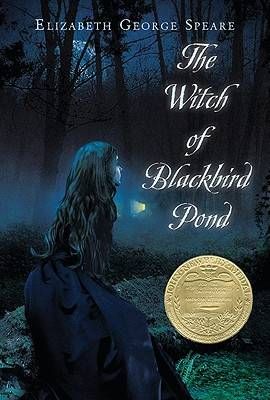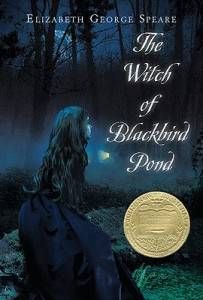 The Witch of Blackbird Pond by Elizabeth George Speare
Let's start with a classic, and one that pops up on every list of witchy recs. How can you help but befriend the Quaker witch when you're a Barbados girl transplanted to bleak Connecticut among people who think you're strange, and maybe even dangerous, for being yourself? It's the age-old story about the fear and loathing of unknown things, and the gruesomeness of the mob, with this Newbery Medal winning novel about sixteen-year-old Kit Tyler and the trials she endures as a young woman at the turn of the 17th century–that worst of times for witches, or anyone labeled "different."
Practical Magic by Alice Hoffman
When I first got into Wicca it was with my best friend. I didn't have many other friends back then and often fantasized about a tight-knit coven of sisters with whom to share secret knowledge and make drunken loops across the sky on broomsticks. This never happened, but that longing is why I still love Practical Magic. You've probably seen the film adaptation of this book about the Owens sisters, gifted with a magical heritage, growing up in a cozy, close-minded town, and cursed in love.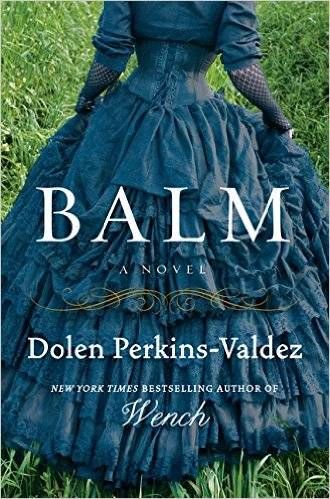 Balm: A Novel by Dolen Perkins-Valdez
Tired of reading witch-related historical fiction set around the Salem Witch Trials? Madge, Sadie, and Hemp are tied by the Civil War and the search for healing. Combine that with magical hands and dealings with the dead and you have an unexpected and witch-friendly historical novel over 150 years removed from the trials.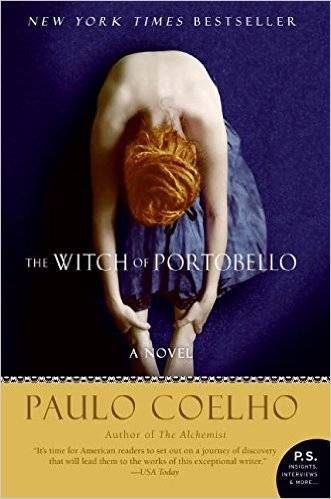 The Witch of Portobello by Paulo Coelho
The Brazilian novelist and spiritual think tank tests the waters of witchcraft with this story where, from those who knew her, we learn about the mysterious Athena, an appointed goddess who resided on London's Portobello Road until her death. While Sherine Khalil, a.k.a. Athena, is dead at the book's opening, her storied life unfolds through recounts and, since this Coelho, will likely leave you thinking about witchcraft in a new way and asking yourself, what is the meaning of life?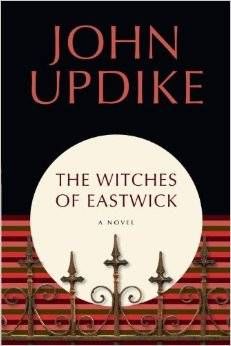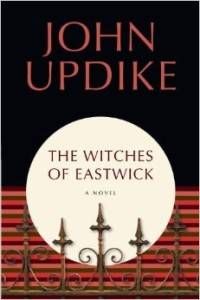 The Witches of Eastwick by John Updike
Where my West Coast witches at? Never mind. In Rhode Island, three women find power and the spirit of witchcraft in their fresh singledom, but all hell breaks loose when a devilish figure comes into their lives, looking to ensnare and manipulate them. Go ahead and imagine Jack Nicholson as Daryl Van Horne. Just because it's been done doesn't mean it's not right. This is a fun one to read with your coven–or your lady friends.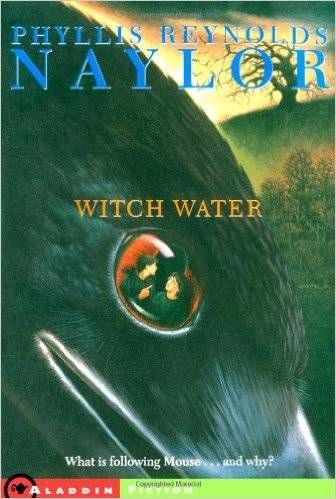 Witch Water by Phyllis Reynolds Naylor
I loved the pages out of this book in middle school. I still love the pages out of this book. Parents just don't understand. When you say your neighbor is a witch with ill intent, best believe. While the witch in The Witch Saga isn't as charming as you and me, I'm not offended by the villainous take. Maybe you don't like children and think to offer them bad magic tea, so what? Alright, Mrs. Tuggle is pretty awful. But she makes for a fun and innocently creepy read. She might even be the reason I was such a kitchen witch.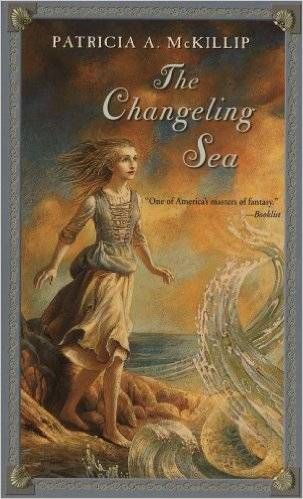 The Changeling Sea by Patricia A. McKillip
A damp, bleak tale to read while you're swaddled in blankets on a fall day, is what The Changeling Sea was for me. If your element is water and you think you can call up the powers of the sea, let Periwinkle's tale be your warning. Or, at least, don't hex the ocean. But, I guess love interests (and sea monsters) are born from hexed seas, so maybe do? I've confused myself. Give this one to your Middle Grade Wiccan and let her figure it out for you.
Earth's Magick by Mel Massey
Witchcraft lives on in Texas with Mela Malone, thumber of ancient grimoires, and victim of some horror called The Hag. But Elementai Mela's got her chosen sisters on her side to escape The Hag and fight The Darkness–let's hope she finds them. Also, the book cover reminds me of every book on Wiccan spells I ever bought.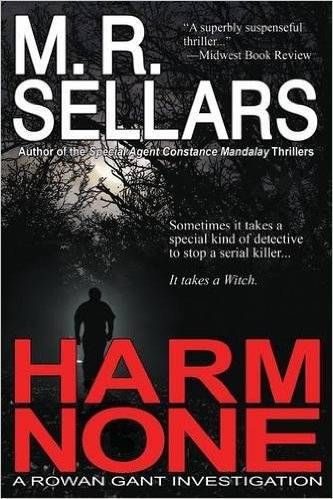 Harm None: A Rowan Gant Investigation by M.R. Sellars
Hardboiled Wiccans rejoice! M.R. Sellars takes witchcraft into the detective genre with the Rowan Gant series. Something supernatural about that crime scene? This calls for the deductive reasoning of crime-solving witch, Rowan Gant.
If you're looking for more in YA fiction on witches and witchcraft, wander over to Kelly Jensen's three on a theme.
The only black girl in the potion shoppe! Wicca is a white (wo)man's land for the most part. Just look at those book covers. I remember questioning my path in Paganism because I hadn't a single thread linking me to the tradition, culturally speaking. And it was always strange, walking into Panpipes (one of the filming locations of "The Craft," by the way, and previously owned by its lead actress Fairuza Balk) or Cauldron Kitty (R.I.P), always into a scattered crowd of Stevie Nix's. I get the sense that the realm of witchcraft has broadened and that the lines between cultural traditions in the craft were and have blurred–you are Wiccan, a curandera, a vaduist, or simply strega chic with your all black everything–tiny brimmed hat, long tunic, chunky black booties… Or you're a Wiccan-Wiccan and how dare I. Now that we have The Hoodwitch, why not explore other witchy traditions through fiction? Here's a start: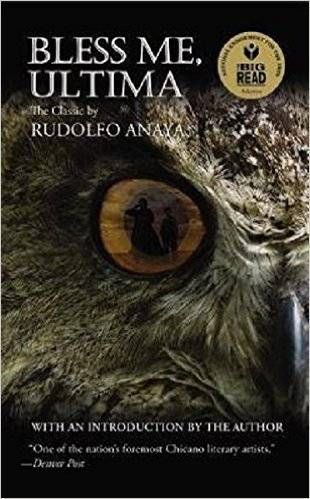 Bless Me, Ultima by Rudolfo Anaya
A classic curandera story, and one I discovered in my college Chicano studies class. I wanted to move to New Mexico and learn herbalism. That'll probably never happen, but when the mood strikes at least I can return to Anaya's story about the curandera who comes to live with young Antonio Márez y Luna and his family and becomes his greatest ally at that crossroads between youth and adulthood.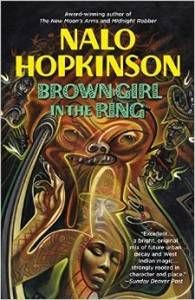 Brown Girl in the Ring by Nalo Hopkinson
Herbalism, spiritualism, and Toronto's inner city come together in this work by the writer of Falling in Love with Hominids. This is Afro-Caribbean magical realism by one of my newfound favorite authors.
Strega Nona by Tomie dePaola
Calabrian witchcraft at its cutest, and most delicious. Certainly, a childhood picture book favorite.