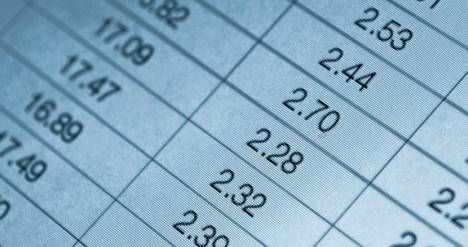 How To
Why You Should Use Zotero To Track Your Reading

I've been using Zotero, a free, open-source application, to track my reading for several years now. Originally designed for scholars, Zotero has a number of features that make it ideal for readers who want to track a bit more about their books and reading habits than sites like Goodreads or Litsy allow. Of course, I have accounts on Litsy and Goodreads and I still use Zotero. I just use them for really different things (it's also possible that I'm a little too uptight about tracking my reading). If reading Emma's post that outlined 8 Reasons to Catalog Your Books got you itching to start tagging and cataloging, I'd strongly suggest Zotero.
Zotero is good for detail and organization beyond author and title. It's not as pretty as Litsy and it's not as social as Goodreads (although Zotero has some collaborative features) but it's unbeatable at what it does: creating a personalized, extremely searchable database of books and reviews. Zotero has four features that make it ideal for power readers.
First, it's incredibly easy to get books into your custom library. You can add them directly from you browser whenever you're on a page with a book or article (local library websites, Amazon, etc). Just click the little book-shaped icon to the right of your menu bar.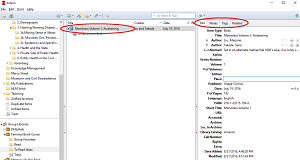 Zotero will automatically import the title information into your Zotero library.It will even drop the book's description into the "abstract" field.
Although this info is added automatically, if you notice an error you can always over-write what Zotero found. This doesn't happen too often, but it's nice that you're the one who is fully in control of the book's information.

Second, and possibly my favorite feature, you can link different books together using the "related" field. Power readers know the feeling– you're reading a book and it's the perfect "read-alike" for something else, or maybe it explicitly references another novel. This is the place to keep track of those connections so you don't forget them. I have yet to find a way in Goodreads or on Litsy to capture that in a way that's as easy and intuitive as Zotero's "related" tab. I also use this feature to save reviews and essays that mention a book and keep them linked to the book's entry.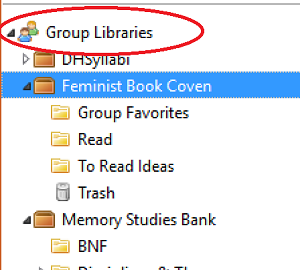 Third, shared libraries are built in! If you're in a book club and want to set up a place just for you all to talk books, create a group library. These group libraries work just like private ones– you'll still be able to make notes, tag, and update book information. I've used this to group books my book club is considering reading and books we've already read. We also made a folder for books that we all really, really loved. This has made things so much easier than trying to remember from one month to the next what we've wanted to read. We just look at the list we've built in Zotero.
Fourth, really strong searching! I know that I struggle with keeping titles and authors in my head. One of my great frustrations with Goodreads and Litsy is that they are title/author-driven databases. That's fine, but sometimes I want to search for something how I remember it. If you put enough time into tagging your entries and posting your reviews using the "notes" field, you can search with just about any keyword. There's also advanced searching that allows you to look just for books you added to your library on a certain date, only things in a specific series, etc.
It's easy to get started with Zotero. Just install either the stand-alone application or the Firefox browser extension.
The more time you spend building your library, the more robust Zotero becomes. For a while, it'll feel like you're doing a bunch of data entry to get the related-texts feature up and running. I promise, if you stick with it, you'll have a really useful, really searchable database of your books.
Lots of helpful how-to guides are available online and the Zotero community forums contain many helpful, generous users. They've also put up some useful how-to videos over at Vimeo.
(By the way, I'm not in any way affiliated with Zotero. I just use and genuinely love the product.)