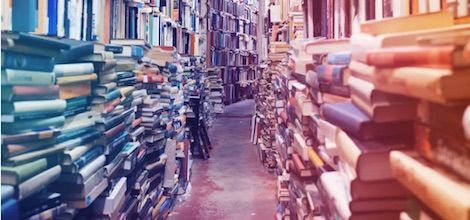 Why You Should Surround Yourself With More Books: Critical Linking, December 23, 2018
Sponsored by MIRA Books and Hunting Annabelle by Wendy Heard.

---
An antilibrary is a powerful reminder of your limitations — the vast quantity of things you don't know, half-know, or will one day realize you're wrong about. By living with that reminder daily you can nudge yourself toward the kind of intellectual humility that improves decision-making and drives learning.
Book lover problems are good problems to have. 
____________________
The book club may have been around for hundreds of years, but in 2018, it's succeeding in a myriad of different ways.
Which makes sense: Book clubs mesh well with today's online world. They become more profitable the more they scale up, and the internet proritizes building audiences. Any influencer with a following on social media, their podcast, or an email newsletter is perfectly positioned to distribute a digital book recommendation with the click of a mouse. Granted, the actual book is usually physical, but that's the other factor behind book clubs' rising power: In a world of Netflix binges and mobile games, getting to crack the spine of a physical book has become a treat.
I'm in an online book club. Are you? 
____________________
The AAWW staff, interns, and fellows select their favorite books, music, film, and art from 2018.
I love finding lists of best ofs that friends and colleagues share, and this round-up of great books from the Asian American Writers' Workshop added so many new titles to my TBR.