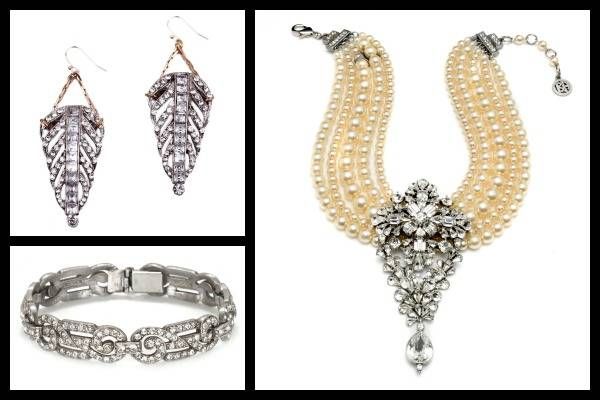 Why You Should Read Marvel's THUNDERBOLTS
We here at Panels are taking some much needed time off; in the meantime, we're revisiting some favorite old posts from the last 6 months! We'll see you back on July 8 with all new posts for your enjoyment.
This post originally ran on February 4, 2015.
_______________
If you're looking for something to read for the Read Harder Challenge: Comics with Villains for Protagonists or you just want to read the best superhero comic ever, Thunderbolts is for you! Forgot about that MarvelNOW comic you may have heard about that featured Deadpool, Punisher, Elektra, and a couple other jabronies! I want to talk about the REAL Thunderbolts. This was, hands down, my absolute favorite superhero book ever. The team that debuted in the '90s from Kurt Busiek and Mark Bagley featuring the Masters of Evil disguised as a team of heroes who replaced the Avengers after they were declared dead in the wake of the Onslaught disaster. The thing was, you could never really tell who was actually trying to be hero or who was just faking it and actually plotting to take over the world. This book clocked in with just under 200 issues after Marvel decided to can it, so it can be a little daunting to figure out where to start. If you're a fan of the movie The Dirty Dozen, or DC's Suicide Squad comic this book is for you. Here are some great arcs that you should be able to hop on and check out with little confusion:
Thunderbolts Classic Volume 1. If you have the time and patience, there really is no better place to start than the beginning. This 90's gem from Kurt Busiek and Mark Bagley explore the beginnings of the team featuring Baron Zemo, Fixer, Atlas, Moonstone, Songbird, and Mach. Nothing beats the last page reveal in the first issue when you realize that the brand-new superhero team of "unknowns" is actually the Masters of Evil in disguise. It's a little cheesy at times, but it really sets the groundwork for some amazing comic books. If you really want to track how these characters grew, start here.
Recommended for people who can't get enough of 90's comics, villain(?) teams, and origin stories.
Thunderbolts Classic Volume 3. So, this suggestion might come as a little odd because this is on the list because of the second half of this book but, unfortunately Marvel doesn't offer a better way to grab this story, and its a good one. This collection features Baron Zemo ousted as leader of the team and then Hawkeye, bullheaded and arrogant as ever, stepping in to take over. Convinced he knows a thing or two about redemption since he used to be a villain before he was an Avenger, Hawkeye took over in a sort of PR/mentor role. Things don't really goes as planned, everything turns into a mess. Unfortunately, after this collection there is a HUGE gap in Thunderbolts collected editions, so you're going to need to track down floppies in order to fill out your Hawkeye-led Thunderbolts collection.. Or you can just petition Marvel for a long overdue Thunderbolts omnibus!
Recommended for everyone who loves Hawkeye.
Thunderbolts by Warren Ellis and Mike Deodato Ultimate Collection If you can't stand 90's comics (and I understand if you can't, they could be a little… special), this is a great jumping on point for you. This is considered one of the best periods of Thunderbolts and also one of the best comics by Warren Ellis in general. The roster was more accessible as well, it features villains that are a little more well-known: Norman Osborn, Bullseye, Penance (a/k/a Speedball from New Warriors, another '90's gem), Radioactive Man, Swordsman, Venom, and my favorite members from the original incarnation of the group, Songbird and Moonstone. The new mission statement was a bit more in line with DC's Suicide Squad. The gist is that this group of villains were on "work-release" from prison in order to catch rogue superheroes who didn't comply with the Superhuman Registration Act. This run is pretty much self-contained and can be read altogether in one ultimate collection.
Recommended for people who need a little meat on their superhero stories, and anyone who loves Warren Ellis.
Thunderbolts: Cage Jeff Parker was the final writer on Thunderbolts and this is the start of his run. It featured beautiful art from Kev Walker. There was another new status quo shift, so it's another great jumping on point. It featured Luke Cage stepping up to the plate to lead the team, because like Hawkeye, he also had a villainous past and is now a bona fide hero. This run combined the charm of the original Busiek penned run with the work release concept ushered in by Ellis, and then added on a whole bunch of wackiness to it. The roster was great too, it featuring some of the original Thunderbolts mainstays like Songbird, Moonstone, Mach, and Fixer with other great characters like Ghost, Man-Thing, Juggernaut, Crossbones, and more. This run got even more fun after the Fear Itself crossover, as it featured two different teams of Thunderbolts, one of which ends up getting stuck traveling through time thanks to Man-Thing. The art duties between the teams ended up getting split between Kev Walker and Declan Shalvey, who is an absolute powerhouse artist. Unfortunately, it kinda became a mess as the book changed titles to Dark Avengers and ended abruptly.
Recommend for people who love fun. If you don't like this run, I can only assume that you are a fun sponge because this run is great.
Now, after writing this I think I need to pull out my Thunderbolts long box (yes, I do have a long box dedicated ONLY to Thunderbolts) and re-read this bad boy. This book really was fantastic and I hope that Marvel decides to bring it back some day soon.
For those of you who already know and love Thunderbolts:
1. Who were you favorite Thunderbolts members?
2. What were your favorite story-arcs?
3. Who would you want the creative team to be if Marvel brought this series back? I think Jason Aaron has written some great scumbags (i.e. Scalped and Southern Bastards) and I bet Kelly Sue DeConnick could write the hell out of Songbird and Moonstone. I'd love to see someone with a quirkier style on art duties, Ron Wimberly or Javier Pulido would be a great fit. I'm about to start campaigning to write this if they don't bring it back soon!
____________________
Follow us on Facebook for more comics fun.