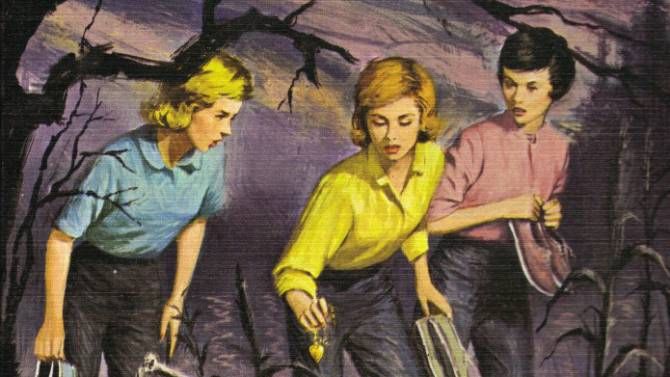 This content contains affiliate links. When you buy through these links, we may earn an affiliate commission.
When I was a girl, the yellow-spined, newly expurgated Nancy Drew books were readily available and popular. But, for whatever reason, I never picked one up. And I haven't seen the movies. I do have a vague memory of that dreamy Shawn Cassidy in the Hardy Boys television show, but the mystery series phenomenon largely passed me by.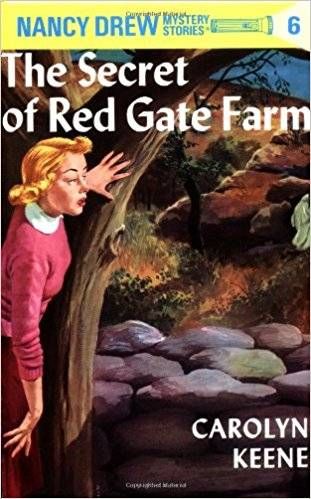 Last year I happened to find a reprint of an original 1930s edition, The Secret of Red Gate Farm. On the first pages, I immediately recognized my grandmother—they way the girls interact, their language, their sass, all familiar. But of the many surprising things I learned in my first exploration of the reprints, perhaps the very most astonishing thing, and my favorite, is that Nancy is constantly charging around in her roadster.
In the US, car ownership and driving are powerful symbols of freedom, so much so that when women in Saudi Arabia were finally granted the legal right to drive last month, it made headline news. But in 1930, when these first books were printed, the automobile was still relatively new, and driving wasn't quite what it is today. Just starting the vehicle was complicated and physically demanding. In the 1920s, drivers in most states were not yet required to have a license. We were still deciding on the rules.
My grandmother learned to drive in 1924, when she was fourteen. Her dad, my great-grandfather, had told her that when she had learned to change a tire and start the engine herself, he'd let her get behind the wheel. She was a highly motivated girl and learned quickety-snip.
One day when the whole family was out on a long driving trip, her father thrilled her when he said she could drive thirty miles. It was a new highway, smooth driving, and there were no speed limits back then. (Imagine!) So naturally she was zip-zip-zipping along. Instead of telling her to slow down, her father quietly said, "Now, Audra. At this clip, your thirty miles will be up before you know it."
My grandmother liked to recall this scene, and she recalled it often. She liked to remember the thrill, the power, the excitement so plain in her voice and face. And she liked to remember how clever her father was, too.
Now, I'm no historian, but my grandmother was a storyteller. (Which is polite code for talked continuously.) She was born in 1910, and based on her many, many stories, and what I know about that time in our history, I imagine there was a brief period in the early 20th century, between suffrage and the Second World War, when women enjoyed a degree of freedom that their mothers and grandmothers may not have. Before the backlash against women in the workplace during the Second War and backlash against first wave feminism was in full swing. Before we decided on the rules.
The original Nancy Drew books were published right in that window. So when Nancy hops in her roadster charges off, something that feels so natural and obvious to us—that was a radical act, just as radical as challenging authority figures, the police and her own father.
Meeting the original Nancy as an adult, so much was striking to me, the roaster being the biggie. But I was also charmed that Nancy and her chums often use the expression "psychological moment," that critical turning point in solving a case or catching a criminal. I had never heard it before, for good reason. It's long since gone out of fashion.
The term, and the rest of the girls' verbal quirks, are all delightful. But as I remembered my grandmother's stories and reflected on Nancy Drew, women, and power, it occurred to me that culturally, politically, we, too, are at a hinge point, a psychological moment.
The bloody attack last May on women and girls at Ariana Grande's concert in Manchester has haunted me. This week, here in the US, we're facing another attack, on women's access to birth control. These are not problems that a teen sleuth can solve, psychological moment or no. But I'm grateful that there are stories that model, for girls and boys alike, young women with strength and power. Because we sure need those models right now.