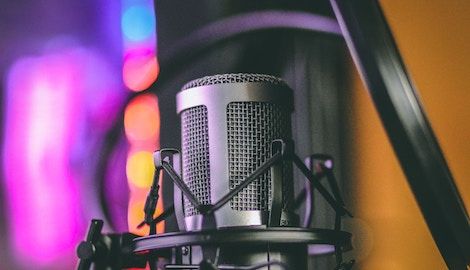 Critical Linking
Why Narrating An Audiobook Is A Lot Harder Than You Think: April 26, 2019
Sponsored by our $100 Amazon gift card giveaway! Enter here.

---
If you've managed to find your way here, the chances are you'll agree with the following: most of the time, reading is pretty easy. You're probably able to find your way around these words without a hitch. And these ones too.
Reading aloud? It's a little harder, sure, but certainly manageable for most. But recording an entire audiobook? That's probably more difficult than you first think. A lot more difficult.
These behind-the-scenes pieces are always so fascinating.
---
The Stephen King adaptation has become almost as much a staple as the Stephen King novel in the collective imagination, with countless produced shorts, films, and TV series based on his work. On the heels of It's enormous box office success, there are several King projects waiting in the wings, either in production or the final stages of development. And yet there are still, if you can believe it, more than a dozen of his books that haven't been translated to the screen. Read through to learn more about them. (Upcoming adaptations that have been confirmed are excluded from this list.)
Some Stephen King books HAVEN'T been adapted, if you can believe it.
---
Since publishing the paperback edition of Kitchen Confidential in 2000, Anthony Bourdain and Daniel Halpern, the publisher of HarperCollins imprint Ecco, spent nearly two decades as both colleagues (Ecco launched its own Bourdain imprint in 2011) and friends. Next month, Ecco will publish Anthony Bourdain Remembered, a photo-heavy collection of memories that was originally created by CNN for Bourdain's daughter and will now see a wide release at Halpern's urging (and with the blessing of Bourdain's estate). Grub Street talked to Halpern about the project, about their friendship, and what it was like to work on Bourdain's best sellers.
A nice read about Tony Bourdain as an author from his editor.