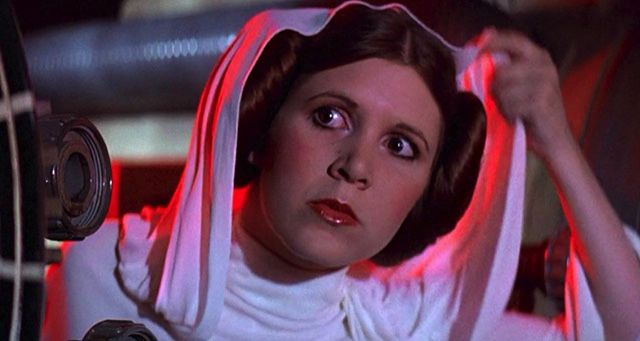 Opinion
Why Leia Has Always Been the Main Character of Star Wars to Me
This content contains affiliate links. When you buy through these links, we may earn an affiliate commission.
Like many other Star Wars fans, I watched the premiere of the trailer for Episode IX, my breath stuck in my throat, heart pounding, a smile slowly spreading across my face…only to then have my heart ripped out by C3PO taking one last look at his friends and seeing Leia hug Rey. But what really, really made me cry was not just Mark Hamill's "The Force will be with you," but Carrie Fisher saying "Always." That voice. Leia.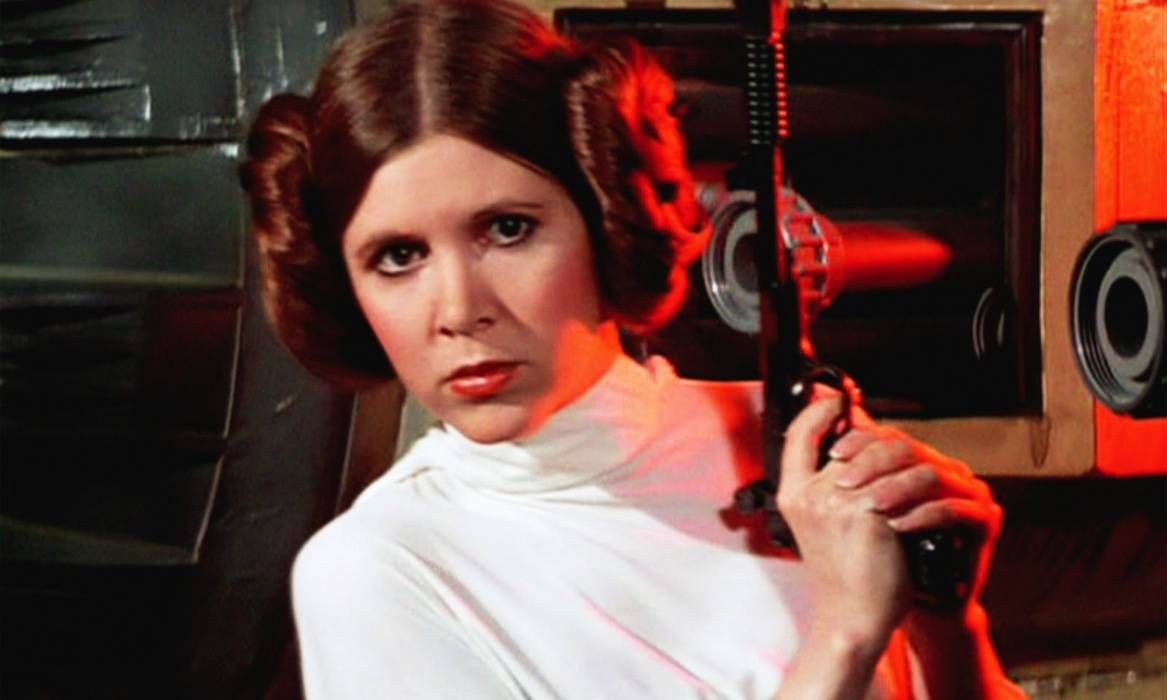 I had just finished the new biography Carrie Fisher: A Life on the Edge, by Sheila Weller, and loved it. I know there's been some controversy with Billie and Bryan Lourd denouncing the book, and while I've read Fisher's memoirs and books, I'm always interested to know more about people I like—and this biography was a detailed, extensive work that was clearly written with the utmost respect for Fisher. Fresh off reading the book, hearing Fisher at the end of the trailer was just a gut punch. (Yes, I know I'm conflating Carrie with Leia; it's easy to do and like Fisher once said, "I am Princess Leia and Princess Leia is me. It's like a Mobius striptease." So humor me here, please).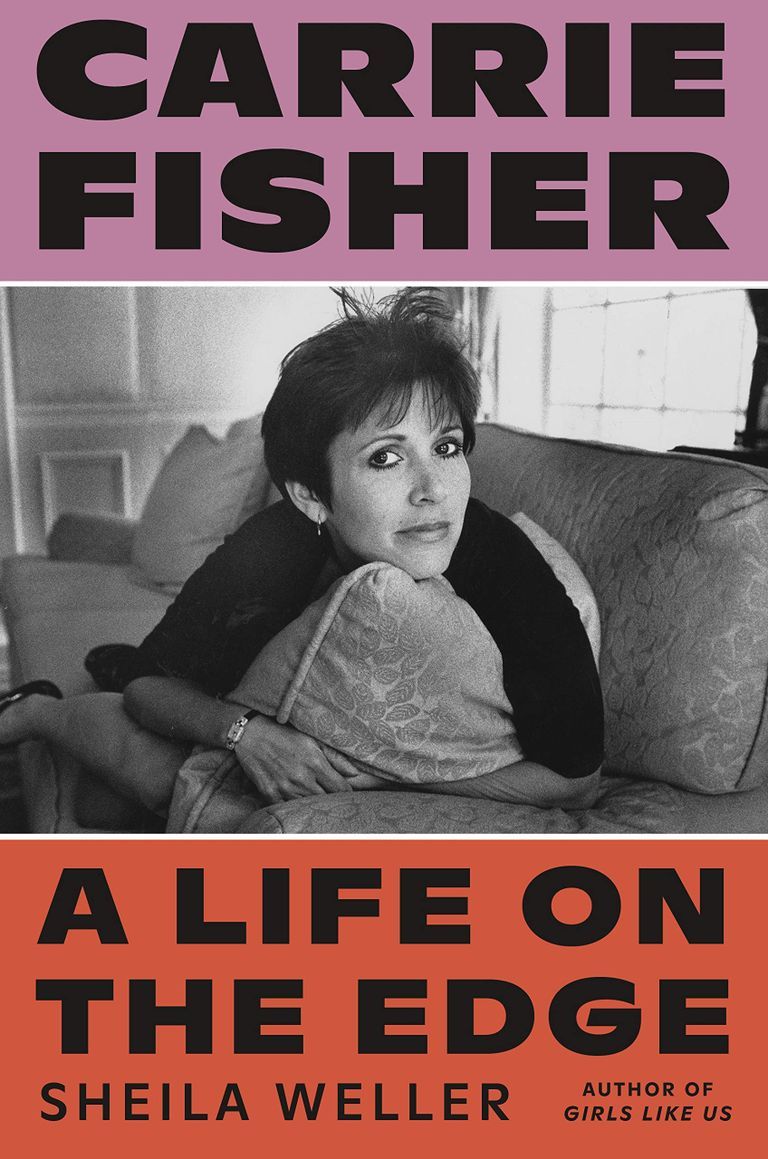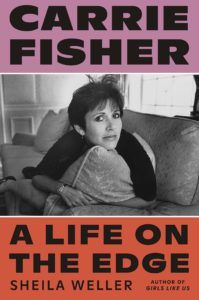 Leia has always been my favorite character of the galaxy. She is smart (she earned her PhD at the age of 19, according to George Lucas, although this was later contradicted by Claudia Gray's book Leia: Princess of Alderaan), feisty, determined, resilient, and a leader. She has a biting wit and when something needs to be done, she's decisive: she knows when someone has to save their skin. She is a senator in a fascist government but a secret member of the Rebellion; one entrusted to carry out an important mission. She watched as her beloved home planet, including her family, was blown to space dust. She was tortured in order to get information out of her but gave up nothing. She was captured by a bounty hunter and turned into a slave—but those who would nickname her "Slave Leia" ignore the underlying strength that makes her the Hutt Slayer instead. She lost her son to the Dark Side, lost her husband when their son murdered him, lost many colleagues and friends over the years in battles, and eventually lost her brother, too. Any of this, much less all of this, would break a lesser person. But Leia never gives up hope. She has never even been tempted by the Dark Side. When things look bleak and her spirit battered, she somehow always finds the ember of hope that sparks the flame of survival.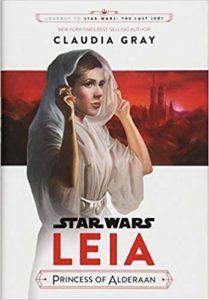 Besides being my favorite character, it never occurred to me that Leia wasn't the main character of the original trilogy (and beyond for me, but right now I'm just talking about these three films). She is the only character to be named in the opening crawl of Episode IV. When we first see her in the film, she is hiding something in R2D2—a key moment of the story. All the characters—Han, Vader, Luke—orbit around her. It is her "diplomatic mission" that instigated Vader's takeover of her ship. Without her, Luke and Han might never have been part of the story. She is the one that smuggled the Death Star plans out. Again and again, it is Leia who drives the story forward. Luke and Han are the ones in the flashy end battle to destroy the Death Star, but it is Leia behind the whole mission.
While Luke Skywalker's arc is often mapped along the Hero's Journey, Leia's journey is quite different, but that doesn't make it any less or diminish its importance or centrality. With Leia, as with so much else about her, you have to take a closer look to see the heroine's journey she is forging for herself. She never wavers from her quest for justice. In the Star Wars books (the new canon, especially), we get a more intimate view of Leia than the movies allow, and see her thought processes. Especially in the new Star Wars book by Rebecca Roanhorse, Resistance Reborn, which takes place after Episode VIII and the battle on Crait, the reader sees Leia's battered and tired spirit—but also sees her resolve to keep going and believe that the Resistance will triumph over tyranny; Leia holds on to hope more than ever as time goes on.
When Carrie Fisher died, it seemed unthinkable to me that Star Wars could even go on. Without Leia, what is Star Wars? Leia has moved the story forward, as a fighter through the original trilogy with the Rebellion and as a leader of the new generation of Resistance fighters in the sequel trilogy. We've lost Han and Luke, and while the loss of Luke felt devastating, Leia was the thread holding everything together. As usual, she leads the rebuilding. She helps clean everything up and enables people to keep going. Simply put, Leia gets shit done. She always has.
After the title of Episode IX came out, the fan theories talked about Luke or Anakin or even Rey, but people needed reminding that Leia was also a Skywalker. We have a Solo movie (why, oh why), and Luke is often seen as the hero, but I'm still over here, salty as hell that there's not a Leia movie…YET. (Not to mention why there's only been one volume of a Princess Leia comic. I mean come on, even POE DAMERON has his own comic series. Surely Leia has a ton of stories to tell, given her many roles and responsibilities and experiences?) Even though the focus is on Rey's journey in the sequel trilogy, Leia is still prominent in many of the new canon books—even more so in the most recent ones, which includes her own book about her adolescence on Alderaan. Why, then, given everything she's lived through and experienced, all the battles and missions she's planned and led, would it be such a surprise that she's the main character? It makes perfect sense to me.
Try to imagine a Star Wars without Leia. Soon that will be a reality. Leia is often described on pins and merch as a "self-rescuing princess." But she's more than that. She's a General. A Rebel. A Fighter. A Leader. A Survivor. A Hero.
Leia is Star Wars.
---
If you want more Leia, Star Wars, or Carrie Fisher goodness, check out Princess Leia fan art, books to read to remember Carrie, and fun Star Wars enamel pins.