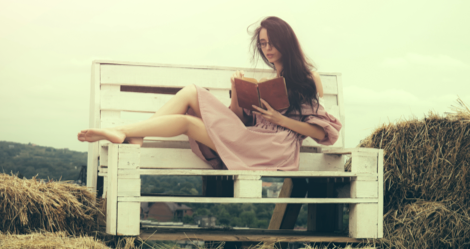 Why It's So Hard to Stop Reading Books You Don't Even Like: Critical Linking, July 22, 2018
Sponsored by Penguin Random House.

---
But I did quit, eventually, and it's that that leads me to wonder whether I'm really so gritty after all. Lucas says the factor which leads individuals to keep reading books they aren't enjoying is optimism — their belief that the book will get better, and/or that they'll be able to finish it quickly. That may be true for some people, but I wouldn't call myself a particularly optimistic reader. I don't know that I've ever ended up loving a book I started out disliking; I've merely worn myself into acceptance.
I can quit pretty easily when I dislike a book, but here is why many don't have that ability.
____________________
New York City is home to some of the most renowned cultural institutions in the world, and starting today, The New York Public Library is making it even easier for New Yorkers to enjoy these remarkable destinations with Culture Pass, a service that allows library cardholders to visit cultural institutions throughout the city for free.
If you own a NYC library card, look at this amazing perk!
____________________
Take bigger risks
Because it takes so long, reading a bad book is exhausting. Reading a bad short story is like fine, who cares, next. So your club can try more challenging, avant garde, or controversial stories. You can "try out" a new author without making a commitment to a whole book.
If a story really didn't work out for most readers, at least no one feels like they wasted hours of their life. Especially if you double up.
I love this idea of starting a short story club, rather than a standard book club.