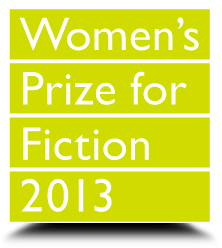 I want to start by saying that I read more books by women writers than I do books by men. I think that some of the best writers this world has ever seen, particularly in the last 150 years or so, have been women. I'm particularly fond of Virginia Woolf, Kate Chopin, Maya Angelou, Alice Walker, Toni Morrison, Louise Erdrich, Amy Tan, and Margaret Atwood. And that's just to name a few. These women, and many, many women like them, are responsible for some of the most notable contributions to literature that have ever been made. All of this is a good thing, and it is most certainly worthy of recognition. But should that recognition come in the form of a prize that only women are eligible for? Isn't that just reaffirming the idea that literature written by women should be kept a separate thing?
Last fall, I wouldn't have been asking this question. I was getting ready to teach my first women's literature course, and I was reveling in all of the authors that I was discovering (or re-discovering, in some cases). I even asked for help from Riot readers, and we constructed a super-long reading list of 21st century women authors and their works. Since then, I have made an extra effort to explore the titles on that list, as well as notable titles that were mentioned in regards to honors they were nominated for or received. That's how the long list for the 2013 Women's Fiction Prize (formerly the Orange Prize) caught my attention.
I was pretty excited about some of the titles on that list. I'd read Alif the Unseen by G. Willow Wilson and absolutely loved it. I'd predicted that it was going to be one of the best books of last year long before it hit the shelves, and, in my book, it was. It was magical and inventive, blending a world of fantasy with one of technology in such a way that it made absolute, perfect sense. I was also familiar with Lamb by Bonnie Nadzam. I'd listened to the audiobook not long after its US release, and I liked it. I didn't love it, but that's mainly because the protagonist creeped me out. Since I am fairly certain that I was supposed to be creeped out, that means that Nadzam wrote one highly successful novel (in terms of purpose, if not sales). I tried to read Gone Girl, but I just couldn't do it. I was talking to the owner of my local mystery bookshop at a book fair recently, and she said that if I couldn't connect with the characters of Gone Girl, Gillian Flynn's most accessible novel to date, to give up trying. Those who love her, love her. I am not one of those people.
That's what I knew about the books on the list going in to it. I decided that I would try to read all of them. I ordered one book from the UK, A Trick I Learned from Dead Men by Kitty Aldridge, based on its title alone. It's okay. I had hoped for more. More what, exactly, I coudn't say. It just didn't feel like enough. I got my hands on Life After Life (well, I downloaded it) by Kate Atkinson not long after finishing that one. I absolutely adored that book. I still can't stop thinking about it. I downloaded The Marlowe Papers by Ros Barber (I even paid full-price!), and I realized it was written in verse. After a less than pleasant experience with a professor in grad school, I have sworn off all modern authors who write in verse. I can't bring myself to read it. I couldn't get through the first page. I've never even read Ellen Hopkins, and I adore her based solely on hearing her speak on numerous occasions.
That's 3/5 novels that I just can't believe are nomination-worthy, let alone prize worthy. About this time, the prize committee narrowed the list from 20 to 6. Life After Life made the cut. This I approve of. The rest of the books, I wasn't sure about. I downloaded Flight Behavior by Barbara Kingsolver. The paperback for Bring Up the Bodies appeared in my mailbox. I haven't read them yet, but they are here, waiting. The ebook for Where'd You Go, Bernadette? by Maria Semple was on sale one day, so I downloaded it. After reading it (and Beautiful Ruins by Jess Walter, which I had convinced myself was on the long list**) this weekend, I am even more confused. I really enjoyed both books. I did. But they both seem to fall into a category that, were this the late 1990s and I was in my first couple of years of college, would be considered "chick lit." While highly engaging and addressing serious issues, the style is somewhat….less than literary. They just don't seem to stack up to a novel like Life After Life.
After all of this reading, and after recent hearing discussions about how women authors continue to be marginalized when it comes to awards and reviews and wikipedia pages, I am truly confused. Women write great books. Women also write books that are good and some that are just okay. Some are even (perish the thought!) just plain bad. I'd say that's pretty true of authors in general. What is most interesting to me is that books that run the quality gambit (at least in my humble opinion) all made it onto the long list for the Women's Fiction Prize, and that's based just on the reading I've done so far. It seems like they wanted to make sure that they represented a wide variety of books, and so picked the best from a variety of genres. They stuck to the literary end of these genres, but it really looks like they were trying to be inclusive. Too inclusive. The more I think about it, it seems like this prize is more about recognizing that women are writers than it is about recognizing a truly wonderful work of literature by a woman.
All this seems to do, from my new perspective, is reinforce the idea women authors aren't as good as their male counterparts. The "separate, but equal" doctrine was found to be flawed when it came to race relations in the South during the 1950s. I don't see how it's working here, either. When the Wikipedia dust-up occurred last week, it centered on this very issue. Meg Wolitzer, author of The Interestings, said it best:
"We've seen first-rate novels by women sometimes sort of thoughtlessly grouped together as 'women's fiction.' " Wolitzer says. "And that's a phrase that can make me a little crazy. I mean, what is women's fiction? Do these books have anything in common, or is it just that the authors were all at one time or another in possession of a uterus?"
There has been talk of starting an award for women's fiction in the US, too – at least until women are more regularly recognized by the prestigious literary awards already in existence. But I say that, much like the UK's version (that I've been discussing here), that does more harm than good.
So this is where I am on the whole debate, but I'll admit that I'm more confused than anything. Where do you stand? If you think I've missed something, please make your case below. Nicely.
**There's a good reason that it wasn't on the list. Jess Walter is a man. I did not realize that, and I apologize for the confusion.