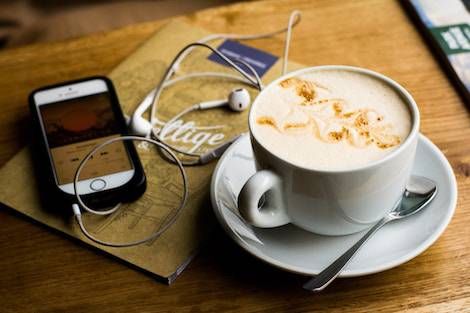 This content contains affiliate links. When you buy through these links, we may earn an affiliate commission.
Lately, friends keep recommending books to me on audio. Some assert that the books are better on audio. "You should really listen to it," they'll say. "That's how I read with a toddler around: put in an earbud and listen to the book," another friend says. And it's not that I don't believe them or that I doubt the quality of listening to a book. I know some books have a completely different experience on audio than they do in print. But I have a problem: I can't listen to audiobooks. I resist them, and I have found that they put me to sleep. Here: A brief history of me being read to.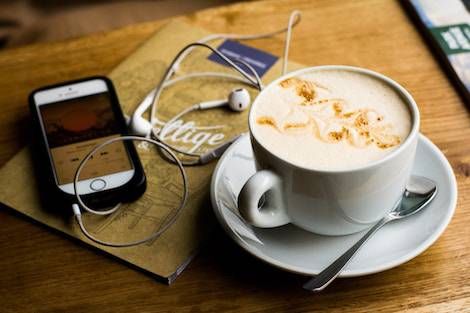 The year was 2007. I was at my friend's apartment, and we had shared a big dinner, and a bottle or two (likely two, I'm not going to lie) of wine, and I was panicked. How would I sleep? I was in no shape to drive! This was not responsible adulting! But after she made up the couch for me, she sat down and did something I didn't expect: she began to read aloud to me from Seamus Heaney's translation of Beowulf. I don't remember how long she read because, as she intended, I fell asleep. I woke up in the morning with a mighty hangover, a craving for bagels, and the knowledge of a new truth: being read to puts me right to sleep.
All throughout graduate school, friends tried (to no avail) to get me to listen to NPR podcasts. It seemed like once a week, someone was asking me if I had listened to this or that episode of This American Life. No, I said, miserable already. Because then I would get the hard sell, and I'd have to explain that I didn't really care for listening to podcasts.
Why? The best I can tell, we can blame talk radio. My dad was a shock jock radio talk show host in Atlanta in the early '90s. As such, we never listened to music in the car with him. It was always his talk station, or if that wasn't fun for him, we listened to Howard Stern. And while the scandalous nature of Stern's show wasn't lost on me, I'll just put this out there: I was a seven year-old girl. Stern was boring for me.
As I got older, I was forced to endure yet more talk radio, but this time of the uber-conservative variety. The number of hours I spent subjected to Rush Limbaugh…I can never get those back. (Although now that I think of it, that was super stressful. And sleep helps the body process stress. So, maybe that's it?) Either way, I swore, then and there, I would listen to only music in my car. This rule didn't last—I'm super on brand and love all of the Book Riot podcasts—but for a long time, the idea of listening to talking through my car speakers was just intolerable to me.
I had jury duty last fall. So with a bit of a commute, and morning school bus traffic to contend with, I decided to give audiobooks a try. I borrowed H is for Hawk from the library, and oh my goodness, y'all—Helen Macdonald's voice is magic. She began to read, and I got lost in her language, in the English countryside, in the grip of a hawk's talons on the glove. It was amazing and transporting, and I could see, at last, how audiobooks could really appeal to someone.
But my short-lived commute came to an end before the audiobook did, and I found that her reading made me sleepy and disoriented. I couldn't focus. I was back to Boewulf again, but this time sober and up to my wrists in dish water.
I'm not sure if I'll ever break into audiobooks. I'm glad I gave it a try, and glad that I got to sample the loveliness that is H is for Hawk, but it really drove home for me that our brains are wired in such different ways. The pleasure of listening for one person is a burden to the next. We are a varied group, we readers. To paraphrase Whitman, we contain multitudes. Just don't read me that poem; I will fall asleep.