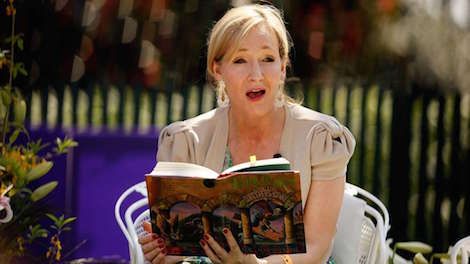 Why Did The First Harry Potter Book Get A Title Change In The U.S.?: Critical Linking, July 6, 2018
Sponsored by Libby, the one-tap reading app from OverDrive.

---
One of the ongoing anomalies of the Harry Potter series is the differing title of the first adventure. In America, the first outing of J.K. Rowling's most famous creation is Harry Potter and the Sorcerer's Stone, but pretty much everywhere else on the planet, it's Harry Potter and the Philosopher's Stone.
Diehard fans probably knew this, but it was new information to me!
____________________
In front of this restaurant tucked on the border of Massachusetts and Connecticut there's a sign reading "Food and Books." And, of course, at any restaurant there's going to be food, but be prepared for the books. With each purchase, customers are invited to take home any book in the restaurant's impressive collection. They give away an estimated 1,000 to 2,000 books each week to hungry bookworms.
Who wants to go on a road trip for food and books?
____________________
Librairie Mollat has a lovely ongoing project where they try to match patrons and staff with book covers, and the results are often inspired.