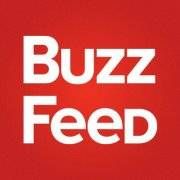 News
Why BuzzFeed's Leap to Longform is Good for Readers
Earlier this week, BuzzFeed publicly stepped forward into the world of longform, online journalism by hiring a new editor specifically to oversee longform stories. The general reaction from around the web was, it seems, skeptical. Can a website best known for videos of kittens taking baths really do longform journalism? Is there a place for long narratives on a site like BuzzFeed?
While I certainly can't speak to the first question — whether BuzzFeed and their editors are capable of producing good longform journalism — I think it's shortsighted to assume that the answer to the second question is no. The assumption that longform journalism doesn't have a place online, or, as one writer put it, "the thoughtful and well-polished essay has only one natural home — the magazine," ignores a pretty interesting and growing digital landscape for solid, longform writing.
Longform journalism is both slow and expensive to produce. In the world of online advertising where pageviews equate to dollars, longform writing seems ill-suited. There's also something unsatisfying about reading long writing online, particularly at at computer. Sitting at a laptop doesn't offer the same time of reading experience as sitting with a magazine or other print product. These are all logistical reasons to be concerned about the future of longform writing online, but they're not impossible to overcome.
The easiest concern is the reading experience. The growing popularity of tablets and ereaders, as well as young readers interest in reading on other devices, will slowly start to mitigate this problem. Additionally, there are many popular services like Instapaper or Pocket (formerly Read it Later) or Readability that make it more convenient to bookmark and read longform content at a more convenient time.
The concerns about pageviews and cost are a little more challenging. But not insurmountable, especially for a site with the traffic and comfort with the social web that BuzzFeed has curated. In fact, an advantage a site like BuzzFeed has is the fact that they're online. Writing on the web offers opportunities of embedding video, photo slideshows, hyperlinks, interactive graphics, and sound to stories in a way that print has never been able to emulate. There are fewer boundaries online, and if BuzzFeed wants to distinguish itself from the Kings of Longform Journalism (The New Yorker and The Atlantic), the site will need to be bold and different with it's writing and work to appeal a new style of story to BuzzFeed readers.
Personally, I think BuzzFeed's best bet for building new readership for their longform stories is to expand out from their website and offer each piece as a digital short through Amazon or Barnes & Noble or Byliner or Longreads. These sites make it easy for readers with ereaders or other devices to find or buy specific stories that they're curious about. Readers who aren't interested in buying a full magazine or book will shell out a couple of dollars for a novella-length piece of long form journalism — just check out the popularity of Kindle Singles.
I guess my point is that we as readers and critics and smart online consumers should be optimistic and excited that there are going to be more ways to find and read strong narratives in a digital world rather than proclaim that long form writing can only be found in print. Just as the book landscape is shifting to embrace e-books, the journalism landscape needs to shift too. Maybe it will just take the enthusiasm of adapting book readers to help drag the rest of the print die-hards behind us.
For another smart (really, much smarter) take on what BuzzFeed's new effort means for long-form journalism and the role that sharing has for reader engagement, I'd highly recommend this piece from Poynter.