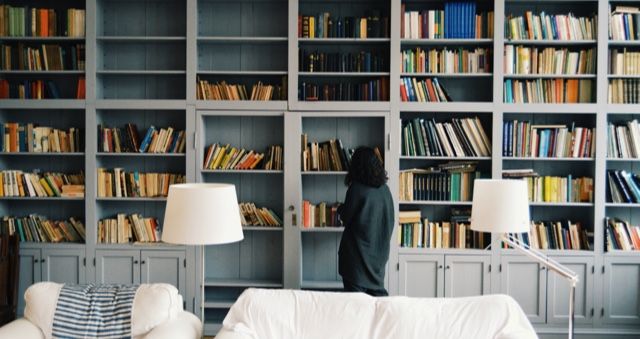 Opinion
Celebrities Reading: Why Book Lists and Private Libraries Fascinate Us
This content contains affiliate links. When you buy through these links, we may earn an affiliate commission.
Books are an essential part of my life, as I believe they are part of yours since you are reading this. However, there is a particular aspect of book-loving that has always fascinated me: collecting books and building a private library. It has always been a dream of mine to own an extensive library in my house. I believe books connect us, and they tell the stories that have shaped humanity for ages. Private libraries, on the other hand, tell the story of an individual, by holding the stories one carefully chooses to accompany them through life. As Walter Benjamin stated in his essay Unpacking My Library: "Naturally, [the collector's] existence is tied to many other things as well: to a very utilitarian value —that is, their usefulness— but studies and loves them as the scene, the stage, of their fate."
I believe that the books someone holds on to can tell us more about that person than an hours-long conversation ever could. In books, we travel, we become shape-shifters, and we find our true nature. I recently have become more and more fascinated with private libraries, and what they can tell me about their owners. More specifically, the libraries of famous figures. This new fascination came about when I found a copy of A Book of Book Lists by Alex Johnson, in my local bookstore, which in turn made me want to re-read Jorge Luis Borges's The Library of Babel. So, I started diving into the world of famous private libraries and questioning what we could learn about a person by looking at the books they read in their lifetime.
There is an entire industry dedicated to the private lives of famous people. Still, I would argue that there is nothing more intimate than getting a glance into someone's home library. Even when it is curated for public viewing, you can understand a private part of someone's personality just by their books. For instance, you can find out things like how do they want to be perceived and who they want to pay attention to them. As a friend recently mentioned to me, "I never bothered reading celebrity memoirs because I always assumed they had a ghostwriter, or that their names are simply marketable. Seeing their private library gives celebrities a personal depth to me, that otherwise, I would not think of." I agree with that, even if I have read and loved lots of celebrity memoirs. It's hard sometimes to imagine what makes that person a writer, what were their inspirations and motivations behind choosing a book as the medium for their story.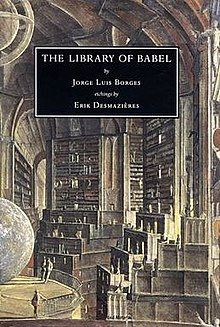 From Reese Witherspoon to Emma Roberts, there seems to be a new niche in bookish celebrities on the rise. A niche that has always been present but that, until our recent social media dominated years, was only explored by those truly devoted to it. Even so, private libraries are something to cling to, if you are curious about a person's life. The books someone recommends or collects can tell us much more about someone's life in private than their public actions ever could. In some instances, it can very well validate, or invalidate, those actions.
The first part of Johnson's book focuses on understanding the motivations behind reading. More specifically, what the books people read/collected during their life can tell us about them. So, of course, the book opens with Osama Bin Laden. Bin Laden was the last person I expected to be featured so prominently in a book like this, to be honest, but alas, he is. From the get-go, I was intrigued, fascinated that someone like the head of a terrorist organization who was always on the run would even care about owning books. And also, if at the end of the section, the breakdown of his reading list was entirely predictable. He read exclusively about military strategy and anti-U.S./anti-western political writers. But it got me thinking again about why we care about famous people's libraries. I believe our eagerness to get a glimpse of someone's bookshelf comes from a desire most readers have of empathizing or being closer to a famous figure.
Now you might be asking who in their right mind would want to be close to Bin Laden? Well, this brings me to my second thought. I believe we are also fascinated by private libraries because our society has developed the idea that the love of books and reading is an inherently moral thing. That may be because we associate intelligence with knowledge and knowledge as being a positive thing. Thus, bookish people or people that would describe themselves as readers are inherently good. Well, that is, for the most part, not accurate—or rather, it's just too generous of a statement. Several world leaders and artists were readers; some of them were also terrible people. From Napoleon to Karl Lagerfeld, it is evident that reading doesn't necessarily equal a good human being.
Being a reader has always been a defining part of my personality. So, I have always been the first person to associate reading with kindness, wisdom, and just all-around good stuff, because it made me look wise, instead of antisocial and a bit snobby. If someone had what I thought to be an ignorant or harmful worldview, I would immediately define the problem with that person as being the assumption that they did not read. So when I grew up a bit and started realizing how books and reading can also be used to control or even undermine people, I had to take a good hard look in the mirror.
Is being seen as a reader, a well-rounded one no less, more important than actually being one, because you become associated with the myth of inherent goodness?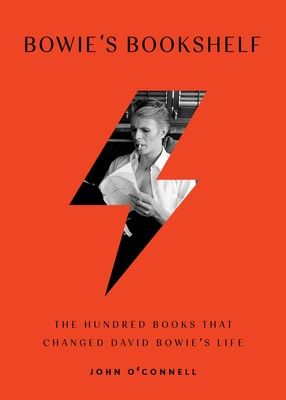 I am certainly not qualified to answer all these questions, but it is a fascinating thing to think about, and there is a lot out there for you to explore on this subject. Both in what it means to be a reader and how private libraries can give us an insight into it through some famous readers, of course. For instance, scholars still trying to recreate Richard III's library in full. How cool is that? Also, several articles focused on Karl Lagerfeld' s extensive personal library after his passing earlier this year. Not to mention, I am waiting patiently for the day that we get to see what books Toni Morrison collected during her lifetime.
In the meantime, if you have the same questions, several books can help further inspire you as you build your library, and send you on a quest for inspiration. Such as new releases like A Book Lover's Guide to New York by Cleo Le-Tan or Bowie's Bookshelf by John O'Connell. Many backlist biblio-memoirs are rich in diversity and their approach to reading and collecting books. Two of my favorites are Reading Lolita in Tehran by Azar Nafisi and The Library at Night by Alberto Manguel.
I hope these books will tell you a bit more about the lives of some iconic readers and tell you about the moment in time in which they read, worked, and wrote and what it meant to be a reader then. And like Walter Benjamin, I hope the world and people reveal themselves to you as you undertake the pursuit of books.