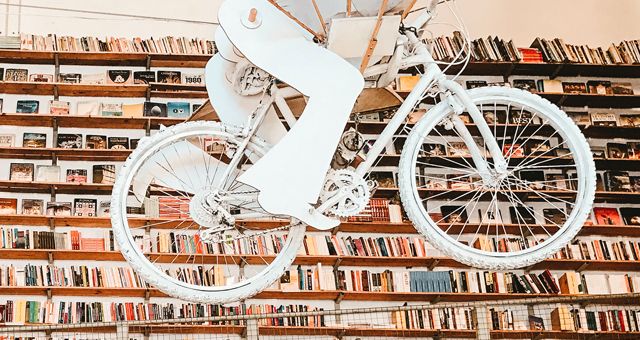 Lists
Whodunnit On The Tour De France and More Favorite Mystery and Thrillers!
This content contains affiliate links. When you buy through these links, we may earn an affiliate commission.
A monthly roundup of favorite mystery and thriller reviews from the biweekly Unusual Suspects crime newsletter, highlighting some great new releases and backlist mysteries that shouldn't be missed.
Maybe because I was too busy with my head in a book, but August certainly went by real quick. Which just put us that much closer to publishing's fall book explosions—but for now, here are some of my August reads that you should definitely read. I've got one of my favorite crime novels of the year, historical mysteries, a dark British serial killer novel, an Australian crime novel, a whodunnit on the Tour de France, and a fantastic nonviolent true crime!
Recent Releases
One of my favorite reads of the year! I feel like recently I've labeled a few books as unique and this one gets tossed in that pile too! The chapters are basically out of order—not in a confusing way at all, but basically the 1–whatever number of chapters were written and then it's like they were reordered. You may be raising an eyebrow at me saying, "that does sound confusing," but I promise it isn't—it's very easy to know whether you're pre-missing woman, post-missing woman, or in childhood—and while sometimes things like this being done feels pointless, it didn't in this case. Now enough about format here's what happens: In a small Nevada desert town, Cale is dealing with her dying grandfather—who raised her—and trying to find her missing friend Penny. A friend who only she seems concerned to find. No matter how much those who also knew Penny and the police keep assuring Cale that people sometimes just pick up and leave for a different life, she won't let this go and sets off to find Penny, or at least to find out what happened to her…I really recommend this for fans of Courtney Summers's Sadie, fans of the tough woman because of circumstances who is also vulnerable, missing person mysteries, and small-town settings. It's one I'll be thinking about for a while. (TW sexual assault on page/terminal illness/past child abuse/talk of suicide with some details)
The Black Jersey by Jorge Zepeda Patterson, Achy Obejas (Translation)
I picked this up because of the author since I have zero interest in professional cycling and the Tour de France. I tell you this because if, like me, you don't care about cycling this novel is still thoroughly enjoyable—including the interesting parts about the Tour de France and cycling. It's kind of like Agatha Christie meets a sports memoir in a novel which turned out to be very entertaining. Marc and his best friend are racing on an elite Tour de France team when accidents start to happen. Accidents that sure could be construed as eliminating the competition. But whose competition? Asked by an investigator because of his military background, Marc decides to secretly help the police investigate who may be committing these crimes…A good read if you're looking for a whodunnit in a setting you haven't read before, as the main character takes you into his current race, relationships (romantic and not), the investigation, and how his life led him into racing.
If you're looking for a darkish British thriller and enjoy past and present mysteries, this was a good read—and audiobook! A recently widowed father, Tom Kennedy, moves to a small-town, Featherbank, with his young son, hoping for a fresh start. But it's hard to make a fresh start when a town has a grizzly past—a serial killer that preyed on children 20 years before. Now with a young boy missing, two DI's on the case—one who thought he'd caught the serial killer years ago, but never found one of the children—and Tom's young son seeing things and talking to an imaginary girl in their new home, things take a creepy turn. What is happening now, and what happened all those years before?…It's told from multiple points of view—giving you part procedural, part family drama—with a monstrous serial killer weaving in terror, but the core of the book is about father and son relationships. (TW addiction/child abuse, murder/pedophile)
Ever since reading Jane Harper I lunge for Australian crime novels and Clifford has fast become another favorite of mine. This one starts with action right from the start as Eliza Carmody is visiting her home town because of a case she's on when she witnesses a crime. From there, the past and present are just two trains speeding towards each other! Carmody is a lawyer working on a case basically against the town she grew up in. The town where her father, and now brother-in-law, were/are the police. The town where her best friend disappeared when they were teenagers, a case her father worked on. Now Carmody will have to deal with a town full of secrets about to find out who she's working for, a sister she doesn't get along with, a dying father, the crime she witnessed, and what really happened the night her best friend disappeared. This is a great crime read for fans of past and present chapters, missing person case, legal cases, towns reckoning with their past, and family drama. So good, I inhaled this one!
This is a historical mystery with a suspenseful ending that I think will work really well for fans of historical novels and women trying to pave their way in the world. In Baltimore, 1966, Maddie Schwartz leaves her husband and decides to become a journalist. A tall order for the time. As she tries to fight her way into being taken serious as a newspaper journalist, and keep her sexcapades with a Black police officer secret, she's haunted by the case of Cleo Sherwood—a dead woman police and journalists don't seem to care about. While the novel focuses on Maddie's "new life" and two murdered women cases, there's an undertone of noir threaded throughout and a really unique thing brings this Baltimore community to life: throughout the novel there are chapters that take you into random character's lives, people who were just in contact with Maddie. From a jewelry store worker to whom Maddie tries to sell her engagement ring to a pervy movie theater patron. If you like to sink into a story, characters' lives, and have a community and time period really come to life on the page, this is a great read.
Backlist
Set in 1936 Singapore, a local teen, SuLin, was orphaned young and left with a limp from Polio but, thanks to her aunt, received an education. Now, rather than allowing herself to be married off, she wants to work. Which works out for her because the nanny in the Acting Governor's house is murdered and a new nanny is needed. Not the work she wanted, but SuLin—who is smart, perceptive, and kind—finds herself trying to help the girl in her charge while navigating the upstairs, downstairs and racial politics—Oh, and figuring out what happened to the nanny! She finds herself working in a way with Chief Inspector Thomas LeFroy as he tries to solve the murder and she tries to get a handle on the family living in the Governor's House. Then there's another death…I especially loved the setting, characters, "partnership," and am really glad it's the start of a series with two more books already out! (TW suicide)
If you like narrative nonfiction and have enjoyed nonviolent true crime books like The Feather Thief and Bad Blood—and like me hadn't gotten to this one yet—run to it. It's pretty bonkers but also "Holy white privilege, Batman!" Basically, this young guy took his libertarian beliefs to the max by building the Silk Road on the Dark Net, essentially allowing people to sell and buy anything. Beginning with his belief that people should be allowed to do drugs because it is a person's right to do with their body as they wish, the site started by letting people buy illegal drugs and finding a way to mail them throughout the world. The book takes you into how he created the site, the decisions he was faced with as it expanded, the law enforcement officers that would not let go of figuring out who the Dread Pirate Roberts was, and how it all came to an end. I love these nonfiction books that read like thrillers, plus the case and "plot-twist" were super interesting, but beyond that, this book is a hell of a look at privilege starting with Ross Ulbricht. And in a time where tech companies are forgoing moral and ethical thought because everyone seems to ignore the "just because you can do something doesn't mean you should" message, there's a lot to sit back with and think on. (TW briefly mentions domestic violence and eating disorder)
---
Hope you find your next favorite crime read!